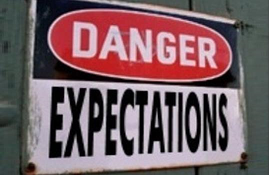 Yesterday we blogged about how long it should take to get your new inbound marketing website. Click here to see that post. Once your new site is done, what kind of performance should you expect today, tomorrow, next week, next month or even next year?
Let's look at the expectations in three sections: short-term (1 to 3 months), mid-term (4 to 6 months) and long-term (7 months and beyond).
Short-Term (1 to 3 months from launch)—While each client is different and every website performs differently. We've found that clients typically see a small bump in lead generation and traffic during the first month after launch. This is primarily due to the fact that current customers and prospects are coming to your new site and engaging with your offers when in the past they simply visited and moved on.
During the first few months, you want to be proactively tracking the performance of keywords and tweaking the site to take search engine optimization performance into consideration. It is not uncommon for sites that had ranked for certain keywords to lose that ranking only to re-establish higher rankings once the site has been up for a few months.
During the short term, it's imperative that the content on the site be refreshed often, daily if possible. That doesn't mean you should rewrite every page on your site. It does mean you should be blogging regularly. By creating blog posts (multiple times a week) you re-establish and even improve rankings for keywords because you're putting fresh content on the new site. When search engines see that activity, they respond by re-indexing your site more often, increasing your chances of rising through the ranks.
You also want to track the performance of your no risk, low risk and direct business offers. You want to see which ones are converting visitors into leads and which ones are failing to do so. We often make subtle tweaks to placement, titles and button design during the first three months to improve conversion rates.
Finally, the first three months are a great time to establish benchmarks and make sure visitors, conversion rates and leads are improving each month. Initially those improvements will be modest but month over month improvements are the goal of an ongoing inbound marketing machine.
Mid-Term (4 to 6 months from launch)—During this phase you should be considering the launch of a campaign or two. Campaigns are focused on specific verticals or specific products that you want to promote and help to focus content creation, email marketing, blogging and the development of new offers. This drives new traffic to the site and helps convert existing visitors at a higher pace because there are now new offers on the site.
Adding new educational content on a monthly basis during the mid-term period is critical to driving new traffic and new leads. It's likely that you have had your initial content on the site for a few months and it's time for new free reports, eBooks, webinars or infographics. This new content is required to keep up the momentum and continue improving performance.
If you are following an inbound marketing strategy then you should be seeing increased traffic from organic, direct, referral, social media, emails and other sources. You should also be seeing an increase in leads. To give you some perspective, if your old site was generating one or two leads a month for your business (this is high for most of our new clients), by this time your site should be delivering two to four leads a month. This is a significant improvement and you should view it as such.
Long-Term (7 months plus)—This phase has a lot to do with fueling your marketing machine. By now you should have optimized your site to be performing at a high level. Your traffic is up month over month and you are doing your best to turn that traffic into leads.
Converting lurkers into leads has everything to do with content. You need fresh blog posts, new eBooks and webinars that engage your visitors to convert and get to know you better. If you see traffic up and leads down, this is a good indication that you need more content on your site. By this time you should have a good idea about which types of content perform better, which titles perform better and how to create landing pages that convert visitors into leads.
Typically, clients are seeing about a 50% increase in website traffic during this period. So, to give you an example: if you started with 500 visitors a month on the site, by this time you should be up to 750 or 800 visitors a month and by the end of the year you should be looking at traffic numbers that have doubled.
Once you are receiving 1,000 visitors a month, you will likely be producing about 20 to 30 leads a month: a 10x improvement from when you started the program. Keep in mind, these aren't all qualified sales opportunities, but they are leads for your business. Treat them well, apply lead nurturing and they too will turn into sales opportunities.
Even more interesting is what happens in year two. When you continue to build and fine-tune your inbound marketing machine, your traffic doesn't revert to previous levels. If done well, these numbers continue to grow. Think about your business when you reach two thousand, three thousand or four thousand visitors a month and you're kicking out 40, 60 or even 80 leads a month. This is where inbound marketing gets very exciting.
Start Today Tip – You saw yesterday how long it takes to build an inbound marketing website. The process doesn't stop there. In fact, it's just getting started. It takes patience and persistence to generate results like this, but if you follow your plan and stick it out, the marketing machine you create for your business will be a corporate asset, a sustainable competitive advantage and a repeatable way for you to fill up your sales pipeline. Get started today!
Square 2 Marketing – Leading The Reality Marketing Revolution!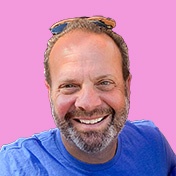 Mike Lieberman, CEO and Chief Revenue Scientist
Mike is the CEO and Chief Revenue Scientist at Square 2. He is passionate about helping people turn their ordinary businesses into businesses people talk about. For more than 25 years, Mike has been working hand-in-hand with CEOs and marketing and sales executives to help them create strategic revenue growth plans, compelling marketing strategies and remarkable sales processes that shorten the sales cycle and increase close rates.