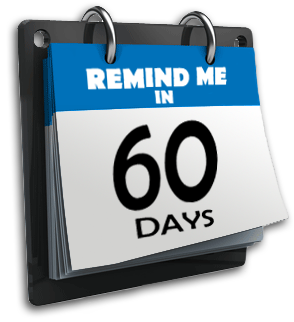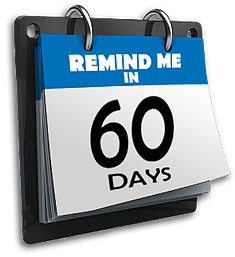 If you want a new website tomorrow, next week or even next month there are plenty of vendors and designers who will be happy to bang out a new website for your business.
But if you want a website that gets your business found, actually generates leads and helps you close more sales, then you should reset your expectations as to how long it takes to do it the right way.
Here are the steps the team at Square 2 Marketing executes to ensure every single client gets a website that delivers results.
Create a an architecture for your new website—This is similar to putting the foundation down on your new home so that it supports the your living space. Mess this step up and the whole house falls down. We create an architectural map for your new website that includes all the required pages, links across those pages and general structure for the site. Once this is approved, we make minor adjustments on an as-needed basis but the general plan for the site is locked.
Create a new home page design—Concepts for the new website design are created during the planning process but it's important to make minor adjustments and improvements to gain final approval on the look and feel of your new website. Once you approve this visual representation, the process of creating your new website really begins.
Create a voice and tone for your business—When your prospects visit your website do you want them to experience a friendly, casual tone or a corporate, buttoned-up tone? The voice of your business is something you want to consider before you start a website redesign project. In fact, this should stretch beyond your website and be consistent across all your marketing and sales efforts.
Create interior page design—Once the home page and architecture have been approved, we create a secondary page and landing page design to flow the design concepts across a variety of interior pages.
Execute search engine optimization research—Most business owners don't know how people are searching for them, so doing the SEO research is a critical step that shouldn't be skipped. We use a variety of tools to see exactly how people on Google, Yahoo and Bing are searching for your business and how difficult it's going to be for you to rank for those terms.
Create a page-by-page search engine optimization plan—We then use that initial keyword research to create a page-by-page plan for optimizing your website content and ensuring you rank for those terms your prospects are using when they search.
Create website copy for each page—Now an experienced inbound marketing website copywriter starts creating compelling copy for each page. Each page has to adhere to our Reality Marketing principles, making sure your prospect's pains are considered, that the copy is about your prospects and not about you and that the words make prospects want to reach out and engage with your business.
Proof the website copy—Of course, we proof the copy internally before it's released to you. You then get to see the copy and offer your input regarding technical accuracy (not style) in the messaging. Remember, we wrote the website copy to engage prospects and help your website get found. Making extensive stylistic edits often degrades our ability to drive results for your business.
Turn the static website design into an interactive coded website shell—Taking the brilliant website design that was approved at the beginning of the process and turning it into an interactive website is no easy task. At this point we are working on any animation, setting up site templates and getting the site ready to accept all the copy.
Select appropriate images for each page—Images do a wonderful job of helping visitors navigate through content and make emotional connections with your business. We go through the entire site and make sure we have relevant and interesting images for the pages that require images.
Design and place dynamic and visual Call To Action buttons—Our goal is getting you results. To do that we have to turn your website visitors into leads. During this step we are designing visually appealing, high-impact and copy relevant call to action buttons. These are placed all over your site to ensure your anonymous visitors turn into sales opportunities for your business.
Flow the website copy into the website design—Next we start "pouring" approved copy into each page of the website. This process consists of extensive fine-tuning and adjustment to ensure that each page looks great, reads great and delivers a powerful message. Typically we need to make small design and small coding changes to ensure the entire page renders properly.
Internal review and proofing—A team of marketing, design, technical and professional proofreaders go through the entire site making sure it looks great, works right, says what it should and performs as expected.
Testing—In addition to the internal review, we also test your new site on a variety of the most popular web-browsers. We also test multiple versions of the same browser, since sites sometimes look different when viewed on Internet Explorer version 6.1.3 as opposed to Internet Explorer 8.0.7, for example.
Launch—After all that work, we're ready to launch and you're ready to realize your new website. Typically new websites take 24 to 48 hours to go live but your clients and prospects should start to see the new site relatively quickly. At the same time, we submit a new site map to Google and the other major search engines to expedite the indexing process and support our search engine optimization efforts.
There are no short cuts. If you want your company's website to help your business get found, get leads and grow sales, then you need to make sure that your website launch project is following these exact steps. While there are cheaper ways to get a new website, getting a new website isn't your real goal. You won't cross the finish line until you consistently get leads from your website day in and day out.
Start Today Tip – If you are about to undertake or even considering redoing your website, consider doing it right. Don't be fooled into choosing the cheapest or fastest option. One way to see if your website project is going in the right direction is to ask your partner if they are planning on rewriting the copy on the site. If the answer is no, you need to find another partner. All of these steps need to be executed if you are expecting your website to generate leads.
Square 2 Marketing – Leading The Reality Marketing Revolution!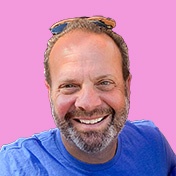 Mike Lieberman, CEO and Chief Revenue Scientist
Mike is the CEO and Chief Revenue Scientist at Square 2. He is passionate about helping people turn their ordinary businesses into businesses people talk about. For more than 25 years, Mike has been working hand-in-hand with CEOs and marketing and sales executives to help them create strategic revenue growth plans, compelling marketing strategies and remarkable sales processes that shorten the sales cycle and increase close rates.