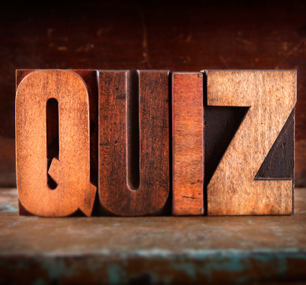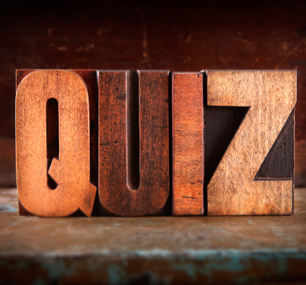 Let's be completely honest...not every business is ready nor do they need an inbound marketing program. If you want to know if inbound marketing is right for you and your business, ask yourself the following questions:
1. If you're the business owner, CEO or President—do you think you need to start talking differently about your business and trying some more innovative marketing tactics to help you get to your goals?
2. If you are the person responsible for marketing at your company—is your manager open to trying new and innovative marketing tactics?
3. Do you agree that your prospects don't want you to interrupt their day with a cold call?
4. Have you noticed that your traditional marketing tactics (print advertising, direct mail and/or trade show participation) are producing less and less quantifiable results and costing you more?
5. Do you know the key performance indicators (KPIs) for your marketing effort? Also known as the quantitative measures or numbers associated with how well your marketing is performing?
6. Are you getting leads and sales opportunities from your current website?
7. Are your clients or customers only purchasing some of what you offer or are they generally unaware that you provide more products and services than they utilize?
8. Do you have a marketing program in place that ensures you communicate with your prospects and customers more than once a month?
9. Do you know the exact personas for your target marketing including where they like to spend their time online?
10. Do you have social media sites like LinkedIn, Facebook, Twitter, YouTube or Pinterest working to drive people to your website?
11. Do you have a blog on your website and do you blog at least once a week?
12. Do you have educational materials on your website like eBooks, whitepapers, webinars, infographics or podcasts?
Now let's look at the results of the survey.
If you answered NO to either question 1 or 2, then you are NOT ready for an inbound marketing program. If you don't have the buy-in from senior leaders or the business owner, then any inbound marketing effort is not going to be successful.
If you answered YES to either question 3 or 4, then you are probably ready because you realized the tactics that might have worked a few years ago are no longer working like they used to and you need to consider some other options.
If you answered NO to question 5, then you might be ready for an inbound marketing program because you realize that marketing has become a science and there is a real methodology behind generating leads for your business.
If you answered NO to question 6, then you are definitely ready for an inbound marketing program. Your website shouldn't be an electronic brochure; it should be a lead generating machine for your business. If it's not generating leads, it's not working right.
If you answered YES to question 7 and NO to question 8, then you are ready to add lead nurturing as a component of your inbound marketing program. This allows you to continuously market to your current customers (multiple times a month) so that they know about all your products or services.
If you answered NO to the remaining questions, then you definitely need to consider an inbound marketing program because your prospects are looking for this type of information as they start to learn about your company, your industry or your products/services. Without educational content on your website and integrated into your sales process, your prospects are going to end up picking your competitors because they ARE going to offer this type of information.
Start Today Tip – Take the quiz and answer the questions above honestly. If you are ready for an inbound marketing program then reach out to us today. The sooner we get started, the sooner your business will get found, get leads and close new sales.
Square 2 Marketing – Leading The Reality Marketing Revolution!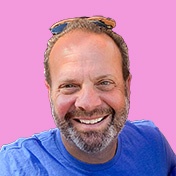 Mike Lieberman, CEO and Chief Revenue Scientist
Mike is the CEO and Chief Revenue Scientist at Square 2. He is passionate about helping people turn their ordinary businesses into businesses people talk about. For more than 25 years, Mike has been working hand-in-hand with CEOs and marketing and sales executives to help them create strategic revenue growth plans, compelling marketing strategies and remarkable sales processes that shorten the sales cycle and increase close rates.