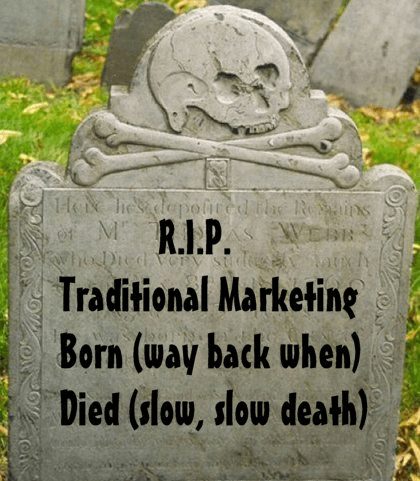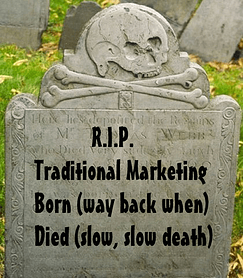 Is the marketing "campaign" dead? There are quite a few self-professed marketing experts who believe the concept of a campaign is no longer valid.
I see where they are coming from. Inbound marketing applies a constant stream of content, in the right place, at the right time, with the right message to drive website traffic, leads and sales opportunities.
But I still believe there is a place for the campaign in the inbound marketing world.
As the only inbound marketing firm who has officially cracked the code to getting found, getting leads and driving sales, we have found the campaign approach to be extremely successful at focusing our efforts and delivering results.
Here are the key components we include in our inbound marketing campaigns:
1. Planning – Sound marketing strategy before tactics. This mantra is critical to inbound marketing campaign success. You have to know who you are targeting and what you are going to say to get them involved. Last but not least, all elements of the campaign need to be completely thought through and planned out—including expected results.
2. Keyword selection – Select a handful of keywords, no more than two or three, to focus on. This allows you to create targeted content and website pages for strategic keywords in a structured and well-planned manner. More importantly, this approach allows you to generate indexable content for your most important keywords and should help you rise in the rankings more quickly than a more generic or scattered keyword strategy.
3. Landing page creation – In order to optimize your conversions, you need dedicated landing pages for each campaign. Again, keywords should be utilized and each piece of educational content should have its own dedicated landing page.
4. Blogging – I am sure I sound like a broken record, but what works is undeniable. You have to blog often and, when you do, you have to include your selected keywords. Make sure your blog topics are tied directly to your campaign theme that you created during the planning effort. You are going to want to start your blog before the campaign begins and continue it after the campaign is over, so plan on creating a few bridge topics to get you from one campaign to the next. Your blog should never go silent.
5. Emailing – The same is true for regular email marketing. Create an editorial calendar that allows you to preview your campaign in advance and then continue the stories after the campaign is over and before your next campaign begins.
6. Content Creation – You are going to need to create the content to support your campaign theme. Blogging and emails are part of your content inventory but you are also going to need videos, whitepapers, ebooks or infographics to get your prospects' attention. Make sure you have enough content to stay interesting and relevant to your audience. If you want to run a three-month campaign, then you should plan on having at least nine pieces of educational content to share.
7. Offers – This is directly related to the content creation point above. You need to have a variety of offers. The Trio of Offers gives you the range to provide something for everyone: No Risk Offers for people just starting their buying process, Low Risk Offers for those slightly more engaged or a little further along and, finally, the Direct Business Offer for people ready to get started right away.
8. Call-To-Action Buttons – Since you are creating original content for each campaign you are also going to need new, graphic call-to-action buttons. The more interesting and visual your buttons, the more people are going to convert from visitors into leads.
9. Social Media – With over 1 billion people on Facebook, Linkedin and Twitter it's hard to ignore social media. Use your content to start conversations on these sites that lead participants back to dedicated landing pages where they identify themselves to you.
10. Content Publication – You have all this great educational content. Get it out there. Present it to other blog sites, email services, websites, LinkedIn groups, message boards and associations where your prospects already spend their time. If the content is good, those editors will post it and you can use these inbound links to drive traffic, conversions and leads for your business.
11. Assessment – Every good story has an end. Since you took the time to set expectations up front, take time at the end to measure your inbound marketing campaign success. Did you hit your goals? If not, why? Make sure you document key lessons and areas for improvement next time. Even an unsuccessful campaign can be an invaluable learning opportunity.
Start Today Tip - If you haven't tried running a campaign as part of your overall inbound marketing program, you should. Start by coming up with a campaign theme and then meet with your team to discuss the components above. Create a project plan and assign each component to someone on your team. Give them solid completion dates. Most campaigns require 30 days of planning, set up and development. Once everything is in place, run your inbound marketing campaign for between 60 and 90 days, with the assessment coming in the final month.
Square 2 Marketing – Leading The Reality Marketing Revolution!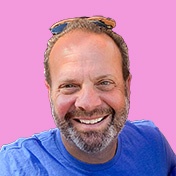 Mike Lieberman, CEO and Chief Revenue Scientist
Mike is the CEO and Chief Revenue Scientist at Square 2. He is passionate about helping people turn their ordinary businesses into businesses people talk about. For more than 25 years, Mike has been working hand-in-hand with CEOs and marketing and sales executives to help them create strategic revenue growth plans, compelling marketing strategies and remarkable sales processes that shorten the sales cycle and increase close rates.