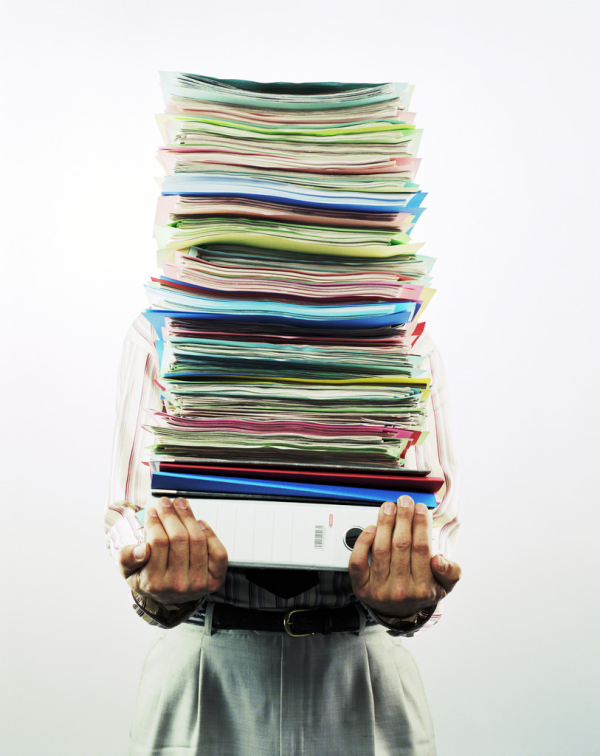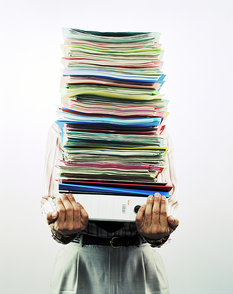 If you stop by any of the most popular marketing websites or blogs, I can guarantee that there will be posts on content marketing. It is one of the most widely used terms in marketing today. Most business owners, CEOs and marketing professionals know you need to create content to get found, get leads and grow sales.
What most people don't know is how to create the great content you need to execute great content marketing.
Here are nine tips on how to create great content for your own business.
1. Make it about them—Your goal, in case you might have missed it, is to get your prospects to trust you. The sooner they trust you, the sooner they agree to work with you. If your content is about them, their challenges, their issues, their pains and their decision making process, you have a much better chance of earning that trust. If you make your content about you, your process, your products, your history or your case studies—there is a lot less chance of getting them to trust you. Repeat after me: Trust equals sales.
2. Use it to educate—Since your content is going to be about your prospects, stick with that theme and make sure it educates them. They don't want to be sold. They want to make a good purchase decision. So focus your content development efforts on the questions they ask in the sales process or on industry issues that are challenging everyone in their market space. For instance, in the IT Services space, cloud computing is all the rage, but most people don't know how, why or when to use it. Help them learn and they will sign on the dotted line.
3. Show it—With 63% of the population being self-proclaimed visual learners you have to do more than just create written content, you have to create videos and use pictures to get your point across. People want to watch. They don't want to read. The more visual you make your content, the more people will connect with your company.
4. Deliver it in a variety of formats—Don't stop at video. Create content in a variety of formats like podcasts, infographics, slideshows, eBooks, tip guides, checklists and whitepapers. Let your prospects choose the format that appeals to them. The more kinds of content you offer, the more your business will get found, get leads and close sales.
5. Do it regularly—Frequency rules the day. The more you create, the more your content marketing efforts will thrive. Blogging once a month or once a week isn't going to cut it. You have to blog almost every single day. At a minimum, new content needs to be added to your website several times a month. You have to create educational content as much as possible to remain competitive.
6. Personalize it—The more you personalize your content the better. Start with vertical industry-oriented content or role-oriented content. Here are a couple of examples.
The Top Ten Secrets CFOs Need To Know Before Starting an SAP Implementation

How Your Software Company Will Double Sales In The Next Six Months

Seven Little Known Ways Accounting Companies Take Advantage of IT Cloud Services
7. Share it—Our world is completely interconnected today. Most of us are on LinkedIn, Facebook, Twitter and a variety of other sites. As soon as you create new content, share it with your connections and, even more importantly, make sure your entire company shares it with all of their connections. This could lead to hundreds of thousands of people seeing your content in a matter of seconds. I promise you, there are prospects within that group of people who will find your content compelling and worth downloading.
8. Track it—It's one thing to create content, but it's another to use it to drive website visitors, conversions and leads. You have to know which pieces are working and which ones are failing. Once you know that, you can adjust your content development plans to focus on those concepts that work, leaving behind those that don't.
9. Create it—All these tips are great, but what if you are staring at a blank screen saying to yourself, "OK, now what do I write about?" This might not be as dire a situation as it seems. Start by writing about something your clients are asking you about. Create an outline and keep it short. What are the main talking points?
After you have five to six talking points, start building out each one with a paragraph or two that explains, in layman's terms, what a novice would need to know. Remember: you are an expert in your industry, you just need to know how to get that expertise out of your head and onto the screen. Don't worry, you don't need to re-create War and Peace. If it's two pages—it's probably long enough.
Now go through and note where a picture or graphic might be helpful to explain and illustrate the details. Wrap it up with a short paragraph about your business and make sure there is a way to contact you at the end, preferably with a website landing page or additional educational offer. That's it. You're done.
Turn your new content over to your graphic designer to spruce it up, post it to your site and share it with your network. Then keep an eye on it for two weeks to see how it performs. Congratulations! You are a content marketer.
Start Today Tip—If you want to tackle this today, your best bet is to start working on a list of potential topics. Create 10 to 12 potential topic ideas. Make sure you have keywords in the title of each. Check to see if they line up with issues your clients or prospects are facing. If so, start working on the outline. Once you have the outline you will be well on your way. Don't forget to track the results. If you don't track it, you won't know if it's contributing to your marketing goals or not.
Square 2 Marketing – Leading The Reality Marketing Revolution!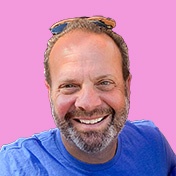 Mike Lieberman, CEO and Chief Revenue Scientist
Mike is the CEO and Chief Revenue Scientist at Square 2. He is passionate about helping people turn their ordinary businesses into businesses people talk about. For more than 25 years, Mike has been working hand-in-hand with CEOs and marketing and sales executives to help them create strategic revenue growth plans, compelling marketing strategies and remarkable sales processes that shorten the sales cycle and increase close rates.