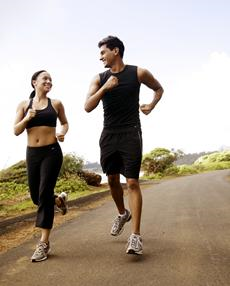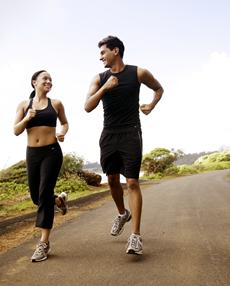 As an avid runner, I know how hard it is to run long distances. I also know that the same challenges present themselves when it comes to improving your inbound marketing effort.
If you set out to run a 10k (6.4 miles) it feels like it's going to take forever. From the starting line, 6.4 miles looks and sounds like a long way to go. So you start thinking about how hard it will be to reach your goal. These thoughts actually keep you from moving forward. They might even convince you to skip the run entirely.
The same mental process is in play when you start to think about fixing your marketing. You have to redo your website, you have to start blogging, you have to create original content and you don't even know who is going to do what or when. So instead of figuring it out, you just clean out your inbox. Sound familiar?
When I run, I don't think about the total distance. Instead, I focus on getting to the next stop sign, light post or mile marker. Before I know it, I'm almost finished. Let me show you how this same approach works for your marketing.
There are two important improvements you should consider. The first is to get more people to your website and the second is to get more website visitors to convert into leads. Today, we are going to focus on driving more people. Tomorrow on getting more leads. Of course, these two essential steps work together and you will see how shortly.
Let me illustrate how making small improvements over time contribute in big ways. Most of the clients we work with come to us with around 500 visitors per month coming to their website. Most of these same clients actually think they have hardly any traffic and most are surprised when we show them they actually have 500 visitors a month.
If we drove a small 10% increase in site traffic month over month for 12 months, a site with 500 visitors in the first month would have over 1,400 visitors in the 12th month. This is an increase of almost 300%. It sounds very doable, right? That's because it is. The fact of the matter is that most clients actually do better than this 10% goal but, for the purposes of today's discussion, let me show you how this achievable monthly increase impacts lead generation.
Most website designs convert about 1% of site traffic into leads. So if your site was getting 500 visitors a month that would be about 5 leads a month. If we did nothing to increase the conversion rate, then your site would be generating 14 leads a month after 12 months of seeing a 10% traffic increase each month. If your sales team was able to close just 20% of those leads that would be 3 new clients a month.
Small improvements deliver big results. Here is how you realize your 10% increase in website traffic this month. There are four major ways your prospects find your website and, to get the increases you're looking for, you have to work on all four.
They search organically using Google, Yahoo and Bing. They type key words and terms related to your business into the major search engines and, hopefully, find your site. Unfortunately, it's difficult to impact search results in the short term. For tips on organic search engine optimization, click here.

They might type in your URL directly. This is called direct traffic. You increase direct traffic quickly by making sure you are promoting your website everywhere. Add your URL to email signatures and any traditional advertising you may be doing. If you are attending a trade show, then hand out cards with your web address on them, mention it in your voicemail messages to prospects and so on. It sounds simple, but it adds up.

They find your site on another site. This is the best way to drive traffic quickly. Identify other websites that your prospects are visiting. These could be blogs they read, industry sites they visit, associations they are members of or trade magazine sites they subscribe to. Start posting comments on these websites and include your site URL. Consider guest blogging on these sites and including links back to your site in your guest blog post. If you did just one or two a week, you would get to your goal, no problem.

They find your website though social media. People are constantly looking for information on LinkedIn, Facebook, Twitter and other social media sites. Make sure your corporate pages are up-to-date and complete. Make sure there are compelling reasons for visitors to want to check out your website. LinkedIn has thousands of groups that your prospects have already joined. You should join those groups too and start sharing information with group members. Include links to your site and, before you know it: more visitors!
Over time, each of these four channels will impact the number of people visiting your website significantly.
Start Today Tip – The best way to tackle this challenge is to come up with a plan. Define your goal and set a schedule. You want to see a 20% increase in traffic after two months of work? Great. Then create a checklist of the action items that are going to help you achieve that goal. Item 1 – make sure everyone in the company is sharing your website address in everything they do. Item 2 – identify the others sites your prospects are visiting. Item 3 – assign someone in the company to check out those sites and find out how you get your website mentioned. This simple step-by-step approach breaks down a big task into many simple smaller tasks and helps you get it done.
Square 2 Marketing – Leading The Reality Marketing Revolution!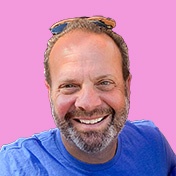 Mike Lieberman, CEO and Chief Revenue Scientist
Mike is the CEO and Chief Revenue Scientist at Square 2. He is passionate about helping people turn their ordinary businesses into businesses people talk about. For more than 25 years, Mike has been working hand-in-hand with CEOs and marketing and sales executives to help them create strategic revenue growth plans, compelling marketing strategies and remarkable sales processes that shorten the sales cycle and increase close rates.