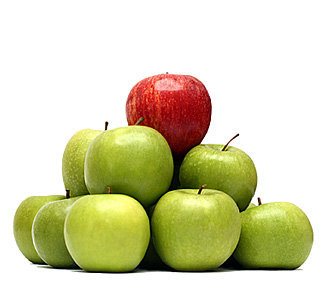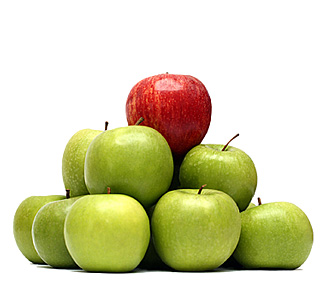 If we cracked the code to making inbound marketing work, then can't we make it work the same way for every client every time? That's a good question. Unfortunately the answer is a resounding "no." Here's why:
Not every business is created equal. Different industries, different businesses, different owners, different personalities, different challenges...these factors taken together make each of our clients unique in their own special way. The differences alone make replicating exact inbound marketing program results from client to client a real challenge.
In addition, each of our clients gets an inbound marketing program custom designed for their specific business goals. Clients who are planning on selling their business get a different type of program than those who want to generate the leads they need to grow their business. Those who simply want to implement basic foundational inbound marketing content with no expectations around leads get an entirely different program.
The benefit our 10 years of inbound marketing experience offers each one of those different businesses is that we know how to optimize, adjust and continuously improve programs to generate results.
One of the most important aspects of running a successful inbound marketing program is the process and methodology for executing a complete, integrated and orchestrated inbound marketing program. This process starts with strategy—strategy at the corporate level, strategy at the marketing level and strategy at the tactical level.
Marketing is a marathon, not a sprint and all marketing tactics, inbound or outbound, have to build on each other. This is a common challenge clients have when we first start working with them. They have tried a number of different marketing tactics and, individually, they haven't worked as expected.
We often hear clients who have run pay-per-click campaigns, tried email marketing or hired a search engine optimization specialist...all with limited success. What's missing from each of these individual efforts is an overall plan, a thread of consistent messaging across each individual tactic and most importantly: the combination of tactics working together as a whole.

What we have learned over time is that inbound marketing requires a combination of tactics, an integrated Marketing Machine. Remove any single tactic and you run the risk of significantly impacting results in a negative way.
Inbound marketing requires an iterative and continuous improvement process in every case. Tracking, testing and adjusting your tactics to drive performance is the secret to an inbound marketing program that helps you get found, get leads and close sales.
There is a single common thread across all the successful program implementations and that is trust. The clients who trust us, follow our recommendations and support our effort to change their thinking are the ones who see the most dramatic results. After all, we have implemented hundreds of successful inbound marketing programs, built hundreds of websites, launched hundreds of lead nurturing emails and successfully improved marketing results for every single client who has followed our program.
The key ingredient is you!
Start Today Tip – Look in the mirror. Are you ready to change how you market your company? Are you ready to follow the guidance of proven experts, even if it feels uncomfortable? If so, then put what you've done previously in the rearview mirror and let's move on. Your prospects are behaving differently than they have in the past and you need your marketing to match. Find a partner who is willing to teach you inbound marketing, plan and implement an inbound marketing program and then work with you to continuously improve that program until it meets and even exceeds your expectations. Get started today!
Square 2 Marketing – Leading The Reality Marketing Revolution!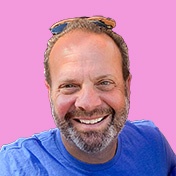 Mike Lieberman, CEO and Chief Revenue Scientist
Mike is the CEO and Chief Revenue Scientist at Square 2. He is passionate about helping people turn their ordinary businesses into businesses people talk about. For more than 25 years, Mike has been working hand-in-hand with CEOs and marketing and sales executives to help them create strategic revenue growth plans, compelling marketing strategies and remarkable sales processes that shorten the sales cycle and increase close rates.