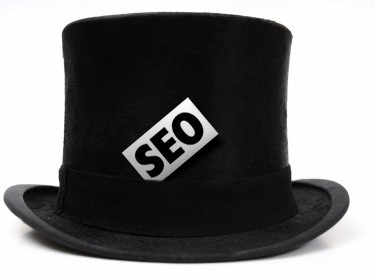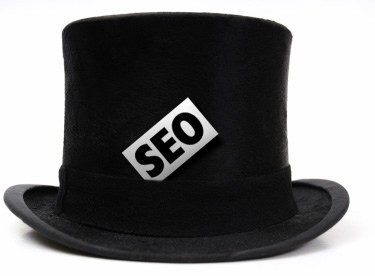 Most of you have probably read other blog posts and news articles about the death of the traditional SEO consultant.
You know this guy…the one who promises to get you on the first page of Google in just a couple of weeks. The one who won't tell you exactly how he does it, but he has done it for hundreds of businesses before and he can do it for you too. Maybe he even guarantees page one placement. Sound familiar?
Well, the world has changed and it's leaving that guy behind.
The reasoning behind this shift is that Google and other search engines have changed their algorithms to deliver results differently. We (the users of search) are actually the reason behind their changes. We don't want just a list of links anymore. We want content, video, blog posts, presentations and social conversations delivered in our search results—so in order to better serve all of us, the major search engines have listened and they've changed the way they do things in response.

This is good news for anyone practicing inbound marketing. Why? Because you are already producing the content required to get ranked highly on search engines. The even better news is that now you don't need a high priced and secretive SEO consultant to get you on the first page of Google. All you need now is a highly integrated inbound marketing campaign targeted to your keywords.
Since search is all about content today—getting on the first page of any search engine requires highly relevant and informative content...and lots of it.
Of course every industry, every business and every marketing program is different but here is an illustration of how much content is required:
Blogging – three to five times a week
Videos – two to three new videos a month
Email Marketing – one to two new emails a month
Whitepapers or written content – one original piece a month minimum
eBooks – one per quarter
Webinars – one per quarter
Infographics – one per quarter
One of the keys to a great content marketing approach is making sure that you have strategically identified all your relevant keywords and actually created a portfolio of highly searched terms that are relatively easy to rank for.
All keywords are not created equal. Some are extremely hard to rank highly for and others are easy. For example, if I wanted to rank on the first page for the keyword "Payroll Company," I would have to be extremely patient and I would have to generate a ton of content to compete with everyone else who wants to rank for that particular term.
Once that content is created, I would have to promote it, using tactics like email marketing and social media to encourage people to link to, view and share my Payroll Company content. That sort of audience engagement shows Google and the other major search engines that this content is relevant to a wide audience and therefore deserving of a higher ranking.

Keywords are very important when we talk about content because all of your prioritized keywords need to be integrated into all of our content. Titles need to include keywords, tags and descriptive text needs to include keywords, copy needs to include keywords, audio for videos need to include keywords, webinars and infographics both need to have keywords as a part of the content and the descriptive copy that goes along with all your educational materials.
Last but not least, you need to make sure that each of your primary keywords have their own dedicated page on your website so that blogs and other educational content can be linked back to these specific pages. This is one way to get your site ranked for keywords quickly.
Start Today Tip – The best place to start is actually to see how your site currently ranks for important keywords. Remember to look for words that your prospects are actually searching for not just those terms you think people are searching for. Next, create your portfolio of highly search terms that are not very difficult to rank for.
It's fine to have a couple of terms that that are difficult (as long as they are highly relevant to your business and you are willing to be patient) but less difficult keywords will produce results faster. Finally, review everything you are doing to make sure your search strategy is a part of it. If you create a blog and it's missing a keyword in the title, it's not going to rank and it's not going to help you get found, get leads or close sales. Make the adjustment today.
Square 2 Marketing - Leading The Reality Marketing Revolution!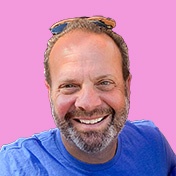 Mike Lieberman, CEO and Chief Revenue Scientist
Mike is the CEO and Chief Revenue Scientist at Square 2. He is passionate about helping people turn their ordinary businesses into businesses people talk about. For more than 25 years, Mike has been working hand-in-hand with CEOs and marketing and sales executives to help them create strategic revenue growth plans, compelling marketing strategies and remarkable sales processes that shorten the sales cycle and increase close rates.