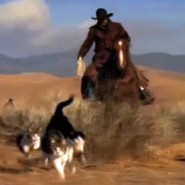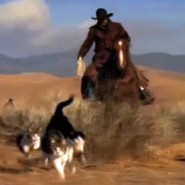 The days when sales roamed independently from marketing are over. These two departments have to work together if you want today's buyers to know, like and trust your company.
The marketing team has to create educational content and help sales integrate that content into the sales process. The sales team has to change the way they work with prospects, guiding instead of selling.
Together, sales and marketing have to create a remarkable experience for every prospect.
In the book, Fire Your Sales Team Today! we wrote about the evolution of sales and marketing. This evolution is toward what we call the Revenue Department, an integrated team that includes both sales and marketing people all working together to drive revenue for your business. While this might seem like an extreme approach, your business has to take steps toward that vision today because buyer behavior has changed and you are already behind.
You may have noticed that your prospects don't need your sales people to learn about your business. They are able to find most of what they need online, by talking to other people, reading reviews, visiting your social media sites, looking at your website and by talking to competitors. What they can't find from these sources is someone to help them make a safe purchase decision. That's where you come in. Your sales people have to start "guiding" prospects and stop trying to sell them.
There is only one effective way to do this and that is by changing your sales process and arming your sale "guides" with unique, educational, top-quality content. It's these two steps that drive the merger of sales and marketing into a single cohesive force.
When sales and marketing work together, the sales process is reborn, creating a remarkable experience for every prospect. A process that is scalable—now everyone does exactly the same thing at exactly the same time—and that has educational content strategically placed throughout.
Here is a practical example to illustrate how your new Revenue Department should work:
A potential prospect, unknown to you, sees a piece of educational material the marketing team is promoting in a LinkedIn Group.

The prospect is intrigued by the title and clicks on the link, ending up on the customized landing page that marketing created.

The prospect is even more interested and requests the material, providing their email address in exchange.

The material is delivered instantly and the sales team is notified that you have a new lead.

The marketing team has already created a series of personal lead nurturing campaigns that start sending automatically. These personalized emails offer the prospects more educational material.

Since the sales team was alerted and the process dictates outreach from sales, one of your sales people sends their own (pre-authored) emails to the prospect asking them if there is any additional information required. In addition, your sales person provides a piece of custom content, like a personal evaluation, assessment, score or grade.

Most people don't engage at this stage, but those serious about moving along in the process will respond.

Regardless, three days later another automated lead nurturing email goes out offering another piece of educational content, perhaps a blog post or upcoming webinar.

Three days after that another lead nurturing email is sent offering a personal consultation with the prospect.

In the meantime, the prospect is also subscribed and receiving the company's twice a month email campaign as well as daily blog posts.
Now you have their attention, they are in your Marketing Machine and it's your job to continue to nurture them until their pain becomes acute and they reach out to you.
Follow this process and surround it with the full complement of inbound marketing tactics and you have the inbound lead flow you need to reach your business goals. This is how marketing works in 2013. You are on our prospects' schedule and all you can do is educate, advise and support until they are ready to engage with your business.
Start Today Tip – We know this is radical thinking to most of you. The idea of changing the way sales people sell might seem monumental. I have had clients tell me "this seems like a lot of work." They're right. It is. But your prospects are demanding this process and the sooner you change, the farther ahead of your competitors you will be. Start by reading our book, Fire Your Sales Team Today! Download the first chapter below. If it resonates, consider reading the rest of the book. This will give you a great place to start when you look at your own sales team, marketing effort and overall plan to drive revenue for your business.
Square 2 Marketing – Leading The Reality Marketing Revolution!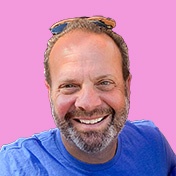 Mike Lieberman, CEO and Chief Revenue Scientist
Mike is the CEO and Chief Revenue Scientist at Square 2. He is passionate about helping people turn their ordinary businesses into businesses people talk about. For more than 25 years, Mike has been working hand-in-hand with CEOs and marketing and sales executives to help them create strategic revenue growth plans, compelling marketing strategies and remarkable sales processes that shorten the sales cycle and increase close rates.