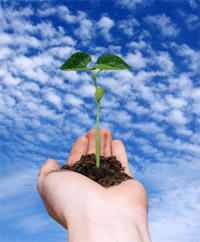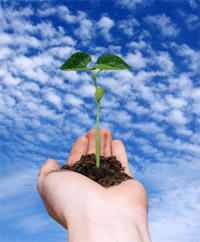 Secret number 8 from our series on how we cracked the code to Inbound Marketing has everything to do with lead nurturing.
Inbound marketing allows your prospects to make purchase decisions at their own pace. People buy when they feel safe and when their pain is acute. You can get them there faster but not by selling them. You do it by educating them, helping them and guiding them. The more you educate your prospects, the faster they feel safe, become emotionally connected to your solution and want to do business with you.
Inbound marketing provides the framework for this low-risk, no-pressure lead nurturing process and it is very similar to the educational content marketing approach you should be taking with your prospects.
The main difference is you want to control the process. You want to be actively moving leads through a series of steps that get them to become customers or clients. That means creating a conversion strategy.

The best way to do this is by segmenting your prospects, creating an educational experience for each segment and then automating that delivery of content as much as you can, without degrading their experience.
First, who is the prospect? If they are C-Level they should get one stream of content. If they are administrative, they should get a different stream of content. Each of these targets has different agendas and different needs, so the content you feed them has to match.
Functional roles are significant too. If you are selling to a CFO, they are going to need different information than if you are selling to a VP of Sales or a VP of Operations. Make sure your content matches the area of responsibility as well as their job level.
Verticals and industry segments are important as well. You want to send educational content that is relevant to a prospect's industry. This isn't always critical, but the more direct and specific your content, the safer your prospects feel and the faster they sign on as clients.
We take our clients through a mapping process to identify each of the key segments, critical steps or milestones in their sales process and then map educational content directly to that process. This creates a remarkably personalized experience for each prospect and contributes to shorter sales cycles, more efficient sales processes and higher average sales.
The last step in the process is creating the email communication that goes along with the delivery of the educational materials. We typically write a series of email templates that your sales people would then distribute along with the appropriate links.
These are easily personalized, plain text emails as opposed to more graphic HTML emails. Prospects see a steady stream of personal, helpful, educational emails all throughout the sales process and that quickly differentiates your business from your competitors.
More importantly, it moves your prospects to know, like and trust your sales people. All three of these feelings are critical to getting the deal done and converting leads into new customers.
In addition, this type of process has been known to generate referrals during the sales process. Most of the time, referrals don't come until well into the relationship. But, when you deliver a remarkable experience, even as part of the sales process, you reap the rewards. People like to talk and they like to share. You just have to give them something worth talking about.
Typically, these lead nurturing emails are delivered in threes. The timing of these emails is dependent on your business and its specific sales process. We have created lead nurturing campaigns that launch on the day a prospect downloads a piece of content from your website, three days later and then again on the seventh day. So they have received three emails in about a week. If your sales cycle is faster or slower, your lead nurturing emails should be adjusted accordingly.
Tracking and testing these emails is important. Automating these emails is equally important. The marketing analytics and automation software HubSpot provides both data and workflow automation to make this type of marketing tactic easy to implement and easier to track.
Start Today Tip – Take a close look at your sales process. Nine out of 10 businesses don't have an organized, strategic and planned lead nurturing program in place. It's very likely that your sales people are saying different things to different people without any guidance or oversight. This means you might be leaving money on the table. Consider reworking this process and providing very specific educational content and marketing-oriented emails to more proactively manage your prospects and guide them through the sales process.
Square 2 Marketing – Leading The Reality Marketing Revolution!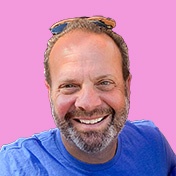 Mike Lieberman, CEO and Chief Revenue Scientist
Mike is the CEO and Chief Revenue Scientist at Square 2. He is passionate about helping people turn their ordinary businesses into businesses people talk about. For more than 25 years, Mike has been working hand-in-hand with CEOs and marketing and sales executives to help them create strategic revenue growth plans, compelling marketing strategies and remarkable sales processes that shorten the sales cycle and increase close rates.