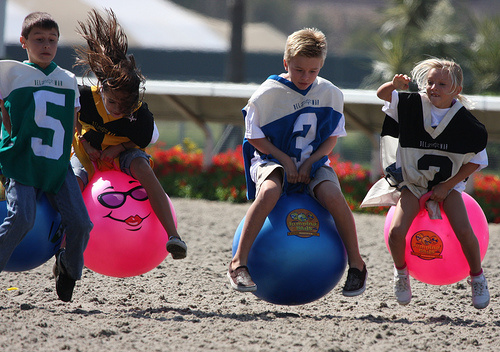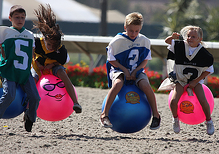 Bounce rate is a metric reported by almost every configuration of a Google Analytics report. But how important is bounce rate? What is a "good" bounce rate and if your bounce rate is too high, what do you do about it?
First, let's make sure we all understand exactly what a bounce rate is. Wikipedia defines "bounce rate" as the percentage of visitors who enter the site and "bounce" (leave the site) rather than continue viewing other pages within the same site.
A bounce occurs when a web site visitor only views a single page on a website, that is, the visitor leaves a site without visiting any other pages before a specified session-timeout occurs. There is no industry standard minimum or maximum time by which a visitor must leave in order for a bounce to occur. Rather, this is determined by the session timeout of the analytics tracking software.
According to Inc.com article: "As a rule of thumb, a 50-percent bounce rate is average. If you surpass 60-percent, you should be concerned. If you're in excess of 80-percent, you've got a major problem."
When you apply an inbound marketing perspective, you get a slightly different story. First, good marketing should be doing as much to repel as to attract. This means that there will always be a certain set of people who land on your website home page and leave because what you do isn't right for them.
This is a healthy outcome from good marketing. You want to push away those people you don't want to do business with and attract those that you do want to do business with. So, by definition, your home page will have a bounce rate. In the article above, it says 50% is average.
When you practice inbound marketing, you take an even more directed approach by using a multi-point conversion strategy, creating a lot of individual landing pages for specific people, campaigns, content and messages. This means that most of our inbound website traffic will NOT be landing on the home page, but on specific, personal and customized landing pages. A better gauge of success is the bounce rate and conversion rate of these landing pages.
Again, this means most of the people landing on the home page are generic visitors who found your site but where not directed to your site by anything strategic, a further indicator that perhaps the general home page bounce rate might be higher than expected.
Keeping your home page bounce rate in perspective is important, but there are still a few things you can do to make sure you aren't losing any qualified prospects in the process.
Make sure your site works on all types of devices. Your site needs to be responsively designed so visitors don't have a dysfunctional experience when they visit your site.

Make sure your home page very clearly tells visitors exactly what you do, how you are going to help them, what makes your company special and what they should do next.

Make sure you are optimizing your site for the right set of keywords. If people are searching and finding your site, but what you do isn't what they are searching for, you are going to have a bounce rate issue.

Make sure what you have on your home page matches what you have on other pages that direct visitors to your site. For instance, if you are running a Pay Per Click ad campaign that says one thing and then when they get to your site it says something else, you are going to have a bounce rate issue.

Make sure your site loads quickly and make sure you don't have any ads limiting your visitors' experience.

Finally, make sure your navigation is clear. If people can't figure out how to get around your site, they are probably going to bounce.
Start Today Tip – Take a look at your bounce rate. It's a number you should be aware of. If it's high, don't freak out. It's just another data point that you can use to optimize your website. If 50% is average, that means most of us are going to have a high bounce rate. Take a look at the tips above and make sure you are following best practices. Pay more attention to the directed landing pages if you are practicing inbound marketing. They should have a much lower bounce rate and a much higher conversion rate.
Square 2 Marketing – Leading The Reality Marketing Revolution!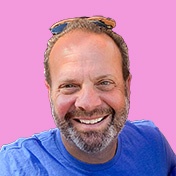 Mike Lieberman, CEO and Chief Revenue Scientist
Mike is the CEO and Chief Revenue Scientist at Square 2. He is passionate about helping people turn their ordinary businesses into businesses people talk about. For more than 25 years, Mike has been working hand-in-hand with CEOs and marketing and sales executives to help them create strategic revenue growth plans, compelling marketing strategies and remarkable sales processes that shorten the sales cycle and increase close rates.