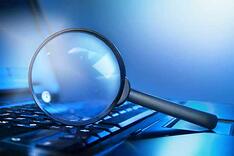 Microsoft Research reports that visitors spend only 10 seconds on your home page before deciding whether the "back" button is an option or not. This means you have to create a website design that immediately grabs their attention and focuses them on "what's in it for them."
It's time to give up the chess piece, mountain climber or picture of your building and graduate to an inbound marketing approach to turn anonymous visitors into leads.
Your new inbound marketing website design has to have two goals as part of the strategy behind the project.
Your site has to help your visitors make a quick, emotional connection with your business. The best way to do that is by helping them see that you and your company recognizes their pain. If they say, "Hey, this company gets me, that's exactly what I deal with day in and day out," you accomplished your goal as an inbound marketer.

Only slightly less important is the ability of your website to convert lurkers into leads. To do this, you need to give visitors educational content.
Your website's ability to convert visitors into leads is directly related to the amount and quality of educational content on your site. Show me a website missing educational content and I will show you a website that isn't generating any leads for the business it represents. It's not just about having content, it's also about presenting that content in a visually compelling and helpful manner. Both of these challenges have to be dealt with eloquently for a website to drive a significant amount of leads.
Our clients are introduced early on in our process to the "Trio of Offers" concept. These offers ensure that the right educational content is present on your site to nurture and attract leads at all stages of the buying process, not just at the end. You should want to know everyone who is considering solutions like the ones you offer your clients, regardless of whether they are just starting their search or looking to buy right now.
These offers are a key part of our implementation process for clients and include:
The No Risk Offer (NRO) for people just looking around. Typically, you would only request an email address in exchange for a free report, video or eBook.
The Low Risk Offer (LRO) for people a little more serious and a little farther along in their purchasing process. For offers like this, you typically ask for name, company, phone number, and maybe a handful of relevant other data points. Low Risk Offers are usually webinars, in-person workshops, assessments or online quizzes.
And, finally, the Direct Business Offer (DBO). Most of you should be familiar with this. These typically look like contact us pages, request a consultation, speak with a representative, etc.
We have found it effective to create new and more compelling Direct Business Offers like in our case, a Website Review, or 10 Blogging Ideas in 10 Minutes or offering an inbound marketing score to see how they are currently doing with inbound marketing at their company. These are all better than the traditional "Contact Us" button, because they offer the prospect something of value.
I would be neglectful if I didn't mention the actual design of the site. However, this is actually a lot less significant than most people think. After all, most of us aren't designers—so when we visit a site we aren't really judging its design, colors, or even navigation. As long as the site works well, is easy to navigate and has what we are looking for, most visitors will have a positive experience.
The trick is moving on from providing a positive experience to generating a lead. This is where inbound marketing and the tips above provide you with a major upgrade to traditional website design approaches.
Start Today Tip – Take a hard look at your website. Be objective! There might be a few things wrong with it. If you're not getting any leads, chances are there are more than just a few things wrong. Does the home page connect with your target prospects? Are there any visual Call-To-Action buttons promoting your educational content? Do you have validation on the home page? After all, your prospects don't believe anything you say, they want to hear from other people like them. What about video? Are you using videos on the site? Chances are there are a handful of upgrades that will dramatically change the number of leads you get from your website day in and day out.
Square 2 Marketing – Leading The Reality Marketing Revolution!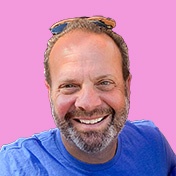 Mike Lieberman, CEO and Chief Revenue Scientist
Mike is the CEO and Chief Revenue Scientist at Square 2. He is passionate about helping people turn their ordinary businesses into businesses people talk about. For more than 25 years, Mike has been working hand-in-hand with CEOs and marketing and sales executives to help them create strategic revenue growth plans, compelling marketing strategies and remarkable sales processes that shorten the sales cycle and increase close rates.