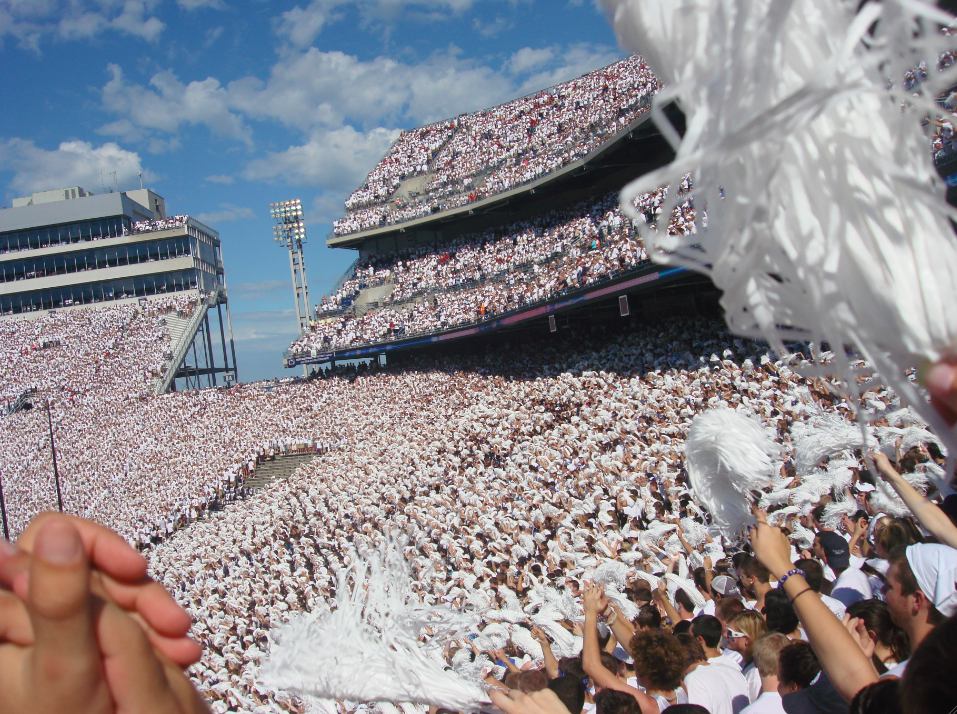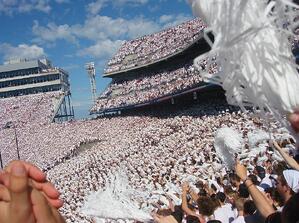 If you're taking our advice, you've been creating educational content that helps your prospects at each stage of your sales cycle:
No Risk Offers

:

free reports and tip sheets for people just getting started
Low Risk Offers

:

webinars for people a bit farther along or a video reference reel for prospects making final decisions
Direct Business Offer

:

a creative business proposition, like our offer to create a complimentary content map for your business' specific sales process
This is exactly what you need when potential prospects visit your website, but what about those people who don't know you yet? How do you get that roaring stadium, jampacked with your perfect prospects cheering you on?
This is one of the many challenges associated with inbound marketing, and one that we solved when we cracked the code on inbound marketing.
The answer is this: content sourcing.
When you content source your educational materials, you offer it up to people who meet the profile of your target prospects. A very specific example of this could be a LinkedIn Group.
For example, one of our clients, DVL, provides cooling, power and storage products to large datacenters. There are LinkedIn Groups dedicated to helping Data Center Managers. The team at DVL joined those groups and regularly post their educational content to help those group members.
The members digest the content and often click on the links, visiting the DVL site and downloading the materials. Now they reside in the DVL email database and become part of the DVL lead nurturing process. The results are increased traffic to their website, increased leads and increased sales. That's inbound marketing at its stadium-cheering best.
Content sourcing doesn't end with a single LinkedIn Group. To get content sourcing really humming along, you need to consider all the groups that your target prospects belong to and participate in. You need to know what blogs they read, what emails they subscribe to, what websites they frequent and what eMagazines they browse. You need to consider your entire social media marketing efforts on LinkedIn, Facebook, YouTube, Twitter and other social sites like Google+, Pinterest and Instagram, if applicable. Make your content easily accessible and attractive to your prospects on the sites where they're spending their time. Makes sense, right?
Once you identify these sites and sources, you're ready to proactively pitch your content. This takes time, so it's best to get started as soon as you can. Ask for guest blog posting opportunities, provide special educational content tailored specifically for that specific source and grant limited distribution rights to their members. Offer to write a special article for inclusion in a monthly email to their members, a.k.a. your prospects.
Sound familiar? It should: This effort is a bit like the old public relations pitching story. You target editors and pitch your story until someone bites.
The beautiful element of this new content sourcing effort is that these relationships often turn into reoccurring opportunities. Guest blog posts can be submitted monthly, and now your business is a thought leader writing monthly guest blog posts for a blog that targets your perfect prospects. Those are marketing dollars invested wisely with a high return on inbound investment.
One hint to keep in mind when working on sourcing content: Don't source the same content to multiple sources. Google is inherently tough on people who post duplicate content. While it is harder to create original content, it's a requirement. And it's worth the extra effort. Consider working with a partner to create content on a regular basis.
Partners who specialize in content creation, design and sourcing -- the inbound marketing agencies are the best in this area -- typically have processes that allow them to scale, streamline and produce quickly. In the end, it's more efficient and cost-effective to work with a content marketing expert than to break your back doing it all yourself.
Start Today Tip – Start with the research part of content sourcing. Check out LinkedIn Groups and identify those that have your target prospects as members. Count up the groups and the total membership to make sure you have a good-sized audience. Then search with your industry's keywords and terminology to identify all the associations, eMagazines, blogs and email newsletters that already target your prospects. Start working down that list with content specifically for your perfect prospects. You'll be surprised at how many people jump at the chance to offer their members, readers or fans your content.
Square 2 Marketing – Leading The Reality Marketing Revolution!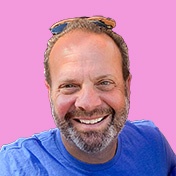 Mike Lieberman, CEO and Chief Revenue Scientist
Mike is the CEO and Chief Revenue Scientist at Square 2. He is passionate about helping people turn their ordinary businesses into businesses people talk about. For more than 25 years, Mike has been working hand-in-hand with CEOs and marketing and sales executives to help them create strategic revenue growth plans, compelling marketing strategies and remarkable sales processes that shorten the sales cycle and increase close rates.