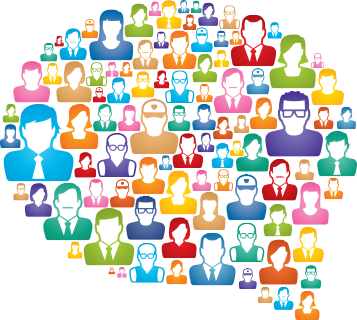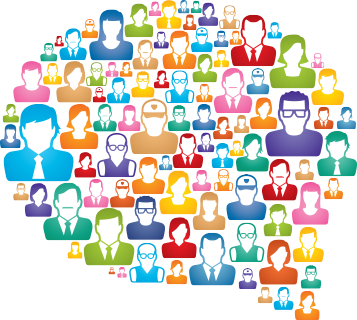 Last Thursday, we shared a post that unveiled the 10 secrets we used to crack the code on inbound marketing. Since then we elaborated on the first three of the 10 secrets. We discussed the importance of marketing strategy, the requirements for a complete and integrated set of inbound marketing tactics and yesterday, we dove deep into the marketing analytics required to drive program performance.
Today's focus is on content marketing and how educational content pieces like whitepapers, research, eBooks, videos, podcasts, webinars, blog posts and infographics help your business get found, get leads and close sales.
But let's take a quick timeout and back up just a bit...
Why is content so important?
First, as we've blogged about in the past, buyer behavior has changed dramatically. Your prospects are online, right now, looking for educational information related to what you do. Don't take my word for it. Go to Google, click on their keyword search tool and put in any of your relevant search terms. You'll see that tens of thousands of searches are being done every single month for exactly what you do.
You have valuable, relationship-building answers and solutions. Don't let that opportunity go to waste.
The key is that people aren't searching for sales information, electronic brochures or even looking to engage with a sales person. They are searching for knowledge: answers to their questions and solutions for their pains and problems. Your marketing effort has to change from a feature and benefit distribution function to a prospect education function.
Your marketing energy needs to be redirected towards creating a remarkable experience for your prospects. The process starts when they use certain keywords in their searches, find your site, choose to visit your site, review your site, download something from your site and continue to receive helpful information from you all throughout their sales process -- up to and even after they become a client. This experience creation is a pivotal part of successful inbound marketing and it lives, breathes and flourishes with educational content.
You need to start mapping out your entire prospect experience and determine how educational content spread out across that buying experience is going to help that prospect make a good, safe purchase decision. When do you provide a whitepaper and what topic do they need? When is video important? What are you teaching them on the video? How do eBooks or podcasts become more appropriate for certain audiences and topics? What about demos or assessments? Webinars are an excellent way to move prospects through the new sales funnel, so how are you going to use them in your new process?
This isn't easy to do. You need a prospects-centric perspective and you need to create all the content necessary to tell your story. The moral of this story? Your company is the only one that delivers what they need, how they need it and when they need it.
Here is where it gets really exciting. Google, Yahoo, Bing, Facebook, LinkedIn, Google+, Twitter and other social sites are all designed to help you.
That's right! They are looking to promote the same educational content that you want to create and that your prospects want to consume. The search engines have recognized that THEIR CUSTOMERS want educational information, so they are moving that content up in the rankings. The more relevant, quality content you create, the higher up you will be in the rankings and the more legitimate your company becomes in the eyes of your prospects. This is what drives leads.
Social media is designed to help people share experiences. Create a remarkable experience for your prospects and they will tell all of their friends, family, colleagues, peers and associates. The world has never been more aligned from a marketing perspective.
Today, it's not about who has the biggest ad budget. It's about who creates the MOST REMARKABLE experience.
Start Today Tip – Use a piece of paper or a whiteboard to map out the end-to-end experience a new prospect has with your company. How remarkable is it? Be honest. Traditional sales follow ups, requests for meetings and requests for proposals just don't cut it anymore. Consider a process that starts on your website by offering a wealth of educational content. The more content, the more you will get found (because that's what Google is looking for), get leads (because that's what prospects are looking for) and close sales (because that's how prospects feel safe).
Square 2 Marketing – Leading The Reality Marketing Revolution!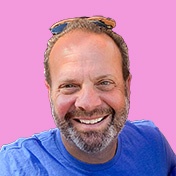 Mike Lieberman, CEO and Chief Revenue Scientist
Mike is the CEO and Chief Revenue Scientist at Square 2. He is passionate about helping people turn their ordinary businesses into businesses people talk about. For more than 25 years, Mike has been working hand-in-hand with CEOs and marketing and sales executives to help them create strategic revenue growth plans, compelling marketing strategies and remarkable sales processes that shorten the sales cycle and increase close rates.