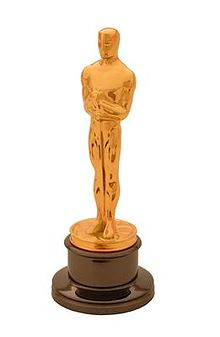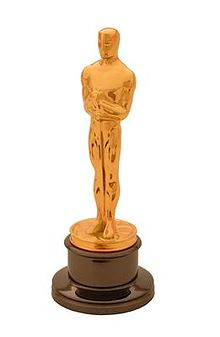 It's award season and we didn't want to leave the marketing profession out of the fun. So we created the Inboundademy Awards. These awards are presented by us to the inbound marketing tactics that have distinguished themselves over the past 12 months. Just to be transparent, there are no independent third-party judges or professional auditing agencies, just us recognizing those marketing tactics that helped our clients get found, get leads and close sales.
Here are the categories.
Best Overall Marketing Tactic – And the winner is—Marketing Strategy and Planning! This is a perennial winner because without it there would be no results. Creating a marketing strategy for your business is the only way to start an inbound marketing program. Skip it and you will negatively impact your results. There is a reason this wins, year in and year out. It's a mandatory first step.
Best Supporting Marketing Tactic in the Area of Search – And the winner is—Blogging! A recent newcomer to the Inboundademy Awards, blogging has had such an influence on the area of search this year, we just couldn't ignore it. The more you blog, the more your company's website will be found on the search engines. The more you blog, the more content you have to share with your prospects. The more you blog, the stronger your thought leadership position becomes and the easier it's going to be for your prospects to know why they want to do business with you vs. your competitors.
Best Supporting Marketing Tactic in the Area of Website Design – And the winner is—Graphic Call To Action Buttons! This is their first Inboundademy Award and they earned it. By taking basic text links and turning them into visually appealing, graphically designed Call To Action buttons, you are able to dramatically increase the number of conversions on your website and then in turn, the number of leads created for your sales team.
Best Supporting Marketing Tactic in the Area of Content Creation – And the winner is—Video Marketing! Video Marketing isn't a stranger to the Inboundademy Awards stage. Video has been and continues to be a very hot medium in the marketing word. Why? It's simple - we love to watch video. We don't really like to read. Video tells a richer, more compelling and emotional story and we all love stories. Video has to be part of your marketing mix if you want to emotionally connect with your prospects.
Best Overall Sales Tactic – And the winner is—Sales Process Design! Another newcomer to the winner's stage, sales process is an often overlooked part of your marketing and sales effort. Unfortunately, it is becoming more and more critical to engage prospects early and keep them engaged all the way through to the closed sale. This process has to be strategically thought out, planned and supported from a marketing perspective with educational content all the way, from beginning to end.
Best Supporting Sales Tactic – And the winner is—Blogging! This is their second award of the night and you should see why. If you are blogging on a regular basis then your sales people have regular content to share with their prospects. When sales people share educational information and don't sell, prospects feel safe and ready to purchase. Try adding blog content to your sales communications, you'll see results immediately.
Best Supporting Marketing Analytics – And the winner is—HubSpot! This software provides just enough summary marketing analytics to keep a busy CEO focused on what matters and it has the deep analytics marketing professionals need to make changes in real-time so that performance improves month over month.
We wanted to thank everyone who was nominated. You should all be proud; after all, it's an honor just to be nominated. Some of the nominees who didn't win include: email marketing, social media, content marketing, trade shows, public relations, pay-per click and web banner ads.
If you are thinking about implementing an inbound marketing program, or maybe you have started one at your business, the winners above need to be part of your program if you want to receive the level of performance we deliver for our clients.
Start Today Tip – You are going to want to add at least a few of these winners to your current set of marketing tactics. The payoff is results. In short order, you realize increased traffic to your website, increased conversions and leads from your website and last but not least, you see increased sales as a result of this top-of-funnel activity. These winners are proven to deliver. Add these to your company today to see the improvements tomorrow.
Square 2 Marketing – Leading The Reality Marketing Revolution!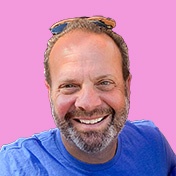 Mike Lieberman, CEO and Chief Revenue Scientist
Mike is the CEO and Chief Revenue Scientist at Square 2. He is passionate about helping people turn their ordinary businesses into businesses people talk about. For more than 25 years, Mike has been working hand-in-hand with CEOs and marketing and sales executives to help them create strategic revenue growth plans, compelling marketing strategies and remarkable sales processes that shorten the sales cycle and increase close rates.