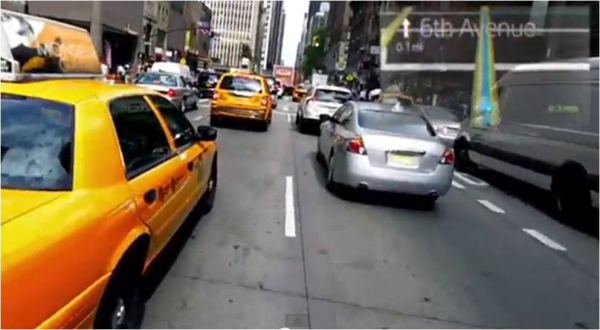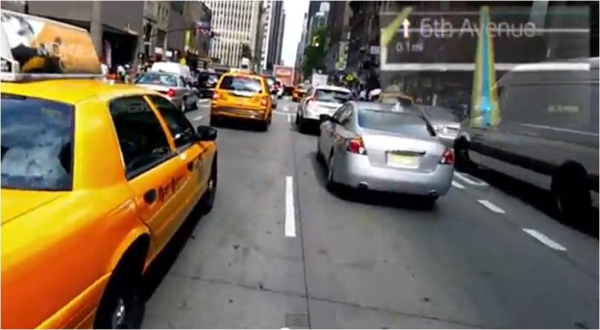 Have you heard about Google's new glasses called Google Glass? Click on the link to check out this video, or click on the picture to launch the video. It's amazing!
People want information at their fingertips and they want to share information with their friends, family, colleagues and peers.
Google Glass is going to allow that in real-time with a device that fits on your person and interacts with you organically. You speak, Google Glass does. You see, Google Glass presents. It's that elegant.
Think about this from an inbound marketing perspective. People are going to be searching more, sharing more, creating more content and using that content in their daily lives. Content in context will become even more important because the delivery of content will be virtually instantaneous.
This matches perfectly with the new buyer behavior we talk about in Fire Your Sales Team Today and in Google's Zero Moment of Truth concept. To learn more about that, click here. Your prospects are hungry for information. Technology is being driven by this hunger and enabling it to become part of our daily lives. Smart Phones and pocket access to the internet was the first step, Google Glass is going to be the next step.
As business owners, CEOs and marketers we need to be prepared for this eventuality. You have to begin evolving your marketing away from outbound, push, static, image-based advertising which includes all the traditional media like print, radio, TV, trade shows, direct mail and cold calling. This isn't an easy process. We have guided a wide variety of businesses through that change and it takes time, patience, and a commitment to inbound marketing.
You have to start today. Inbound marketing, because of its content-centric, experiential, and contextual nature, will be a competitive advantage for those companies that embrace it now and get good at it sooner than later.
If you are asking yourself, "how can marketing be a competitive advantage?" You are asking the right question. Marketing is going to be a competitive advantage because the brands and the businesses that set out to create a remarkable experience for their prospects will be the businesses that succeed in the future. They will create these experiences with content, videos, presentations, eBooks, podcasts, games, apps and more.
They will have mapped these content elements directly to the type of prospects and the stage in the purchasing cycle. The content will be personal and personalized. Each prospect will get their own specific experience. Only inbound marketing allows this personalized experience to begin today.
What can you do to get prepare for this next big marketing shift? The answer centers on a change in mindset. To get ready, you have to change your mindset from that of an advertiser to that of a content curator. You have to start asking: what content can you create to help your prospects make sound purchase decisions? You don't have to create all that content on your own, you can repurpose content from other sources, but you have to be the "go to source" when people need information on anything related to your products or services.
You have to take a broader look at the world of content. Graco, the stroller manufacturer, blogs about birthday parties. No, they don't sell any birthday party accessories, but they know their prospects are more interested in birthday parties than they are about strollers. They also know that people who look up information on birthday parties buy strollers. They know that they can blog about birthday parties, attract a lot of potential stroller buyers and then weave in some relevant content to identify people interested in stroller information. That's the new marketing. That's inbound marketing.
Start Today Tip – Inbound marketing isn't easy. It takes planning. It takes a sound marketing strategy built on buyer personas, understanding prospect pains, positioning your solutions and making sure your business is remarkable. Once this marketing strategy is completed, the execution of a content-based inbound marketing program gets much easier.
Square 2 Marketing - Leading The Reality Marketing Revolution!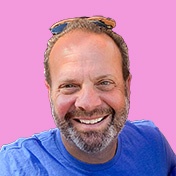 Mike Lieberman, CEO and Chief Revenue Scientist
Mike is the CEO and Chief Revenue Scientist at Square 2. He is passionate about helping people turn their ordinary businesses into businesses people talk about. For more than 25 years, Mike has been working hand-in-hand with CEOs and marketing and sales executives to help them create strategic revenue growth plans, compelling marketing strategies and remarkable sales processes that shorten the sales cycle and increase close rates.