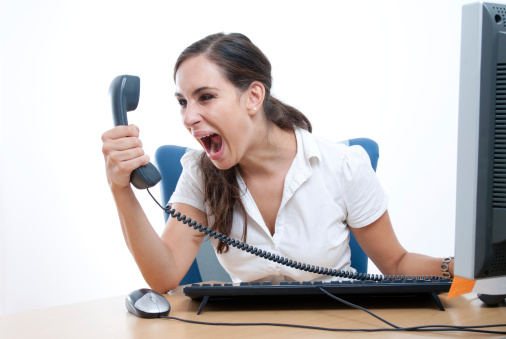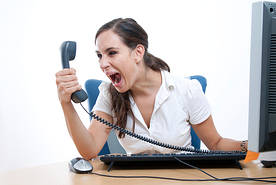 Derek Singleton of Software Advice -- a site that reviews marketing automation technologies -- recently hosted a live Google+ debate titled, "Does Cold Calling Still Work?" to discuss amongst a panel of marketing and sales experts whether cold calling is still an effective marketing strategy today.
Each of the panelists answered three questions:
1. Given how the Web has empowered B2B buyers, is cold calling still relevant in the Internet Age -- and are companies still generating a return on investment (ROI) on it?
2. With other lead generation activities on the rise, like paid search and content marketing, can cold calling help marketers stand out from the noise?
3. Can inbound marketing and analytics help us better decide who to cold call and when?
Anneke Seley, Founder and CEO of Reality Works Group says that "in this day and age, there's no excuse for a call to be cold anymore." But what does this mean? In today's world of hyperconnectivity, changing the "cold" in cold calling to more of a "warm" call can be as simple as learning a little about your prospect by connecting via LinkedIn or Twitter.

This "warm" approach to cold calling can be more effective, Seley says. Learning more about the person you're trying to reach out to helps improve the effectiveness of your outbound marketing efforts.

But perhaps the answer lies within a balance between warm calling and inbound marketing. At least that's what Ken Krogue, President of InsideSales.com, says. "If we [at InsideSales.com] just rely on the Internet to bring us leads, it's like a fish sitting in a pond waiting for the river to bring whatever it brings them." And the result is that the size of the potential deals is not enough to sell into larger clients.

Krogue suggests a proactive approach of initiating communication, often by calling, then moving back to a nurturing of the lead via the Web. A combination of the strategies, he says, are what helps fill in the gaps.

One point each panelist could agree on was that lead generation is shifting toward a permission-based model of marketing. This means marketing will need to evolve into being about showing buyers how valuable you are, and ultimately getting them to come to you.

Our (Square 2 Marketing) perspective is that inbound marketing is so new and still undefined for so many people, including many so-called "experts." We understand why people insist that cold calling, direct mail and traditional media are still viable. It makes sense for them to hold on with desperation to those tactics that they DO understand.
If you can find me one person who likes getting cold calls, or even unsolicted warm calls please introduce them to me.
Cold calling is dead. Your prospects don't want to be bothered. Now is the time to embrace and figure out inbound marketing so you are better able to leverage it for your business. If you can generate 200, 300 or 400 leads from your website every single month, why would you need any other marketing activities.
That reality is here today! We are able to take a stand like this because we know how to generate leads for our clients from inbound marketing. We have cracked the code. If you want to see how this would work for your business, click the button below.
What are your thoughts on the evolution of outbound and inbound marketing? Share your thoughts in the comments below. To read the full article, visit the B2B Marketing Mentor.
Start Today Tip - Cold calling your prospects isn't going to make them feel safe. In fact, it's giong to have the opposite affect. It's time to move on and create a more scalable, repeatable and measurable marketing program that helps your company get found, get leads and close sales. The sooner you start an inbound marketing program of your own, the sooner you'll start to see leads from your website and sales opportunities for your sales people. Start today!
Square 2 Marketing - Leading The Reality Marketing Revolution!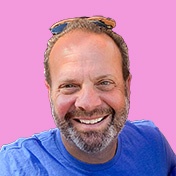 Mike Lieberman, CEO and Chief Revenue Scientist
Mike is the CEO and Chief Revenue Scientist at Square 2. He is passionate about helping people turn their ordinary businesses into businesses people talk about. For more than 25 years, Mike has been working hand-in-hand with CEOs and marketing and sales executives to help them create strategic revenue growth plans, compelling marketing strategies and remarkable sales processes that shorten the sales cycle and increase close rates.