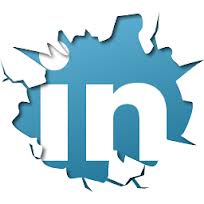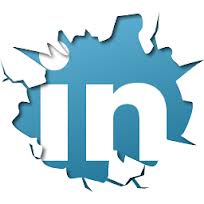 The old approach to sales is dead. People don't want to be sold to. So as business owners, CEOs, marketing pros and sales experts we have to find new ways to connect with our target prospects. LinkedIn has over 200 million members. If you use it correctly, as part of an inbound marketing program, it offers your business a secret lead generating machine.
If you think you are going to reach out to everyone and anyone who looks like a potential customer, ask them to connect and then start peppering them with a request to meet—you better think again!
First, people are going to reject your connection requests and then they are going to mark you as a spammer in LinkedIn. You might even get booted off of the site. Yes, they can do that.
Second, consider your reputation and the reputation of your company. The last thing you want to do is be the person running around requesting connections with people you don't know.
You can drive traffic to your website, get leads and close sales with LinkedIn, but you need a more consultative approach if you want to be successful. You need an inbound marketing approach.
Inbound marketing teaches us that educational content rules the day. LinkedIn is perfect for people who want to share their expertise. Educational content allows you the "in" you are looking for. No longer are you pushing yourself; now you are sharing helpful educational videos, whitepapers, slide shows, research or eBooks.
Here are seven secret and proven ways to drive leads through LinkedIn.
1. Join groups – Groups give you access to your perfect prospects. LinkedIn has over 1 million groups on the site. There are groups for everything under the sun. There are groups by title, by function, by industry and by interests. Find the groups that your best prospects are members of and join them. Each free subscription to LinkedIn allows you to join up to 50 groups.
2. Educate, don't sell – If you want to remain members of these groups, don't try to sell. Educate the members with educational content. Keep the content fresh and always be offering advice. Don't talk about your business, your products or services and don't solicit. If your educational material is compelling, your prospects will find you.
3. Share, share, share – Share everything with your LinkedIn groups. When you post a new blog, when you create a new video, when you update your website, or get a new client. Remember that all your fellow members are LinkedIn members too and all have their own personal networks.
4. Monitor conversations – LinkedIn has changed the rules around posting to member groups. The short story is you can no longer blanket post and you have to be actively participating in group conversations to allow your content to be shared with the group. While this takes time, it's going to pay off. Participating in groups should be authentic. Don't join groups just because you can share information. Join them because you want to help the members.
5. Build out your corporate profile – This is a great way to drive additional visitors to your website. Make sure your LinkedIn Corporate Profile is complete. Make sure there are LinkedIn only offers with links back to your website. Click here to see our corporate LinkedIn profile page. Encourage prospects and clients to follow you on LinkedIn. What's in it for them? They get instant notification when you post interesting and educational content.
6. Utilize keywords – Make sure you have keywords in your personal LinkedIn profile and your corporate profile. Use keywords in your company description and in the description of the services you provide. This is going to help people searching on LinkedIn find your company and not your competitors.
7. Build it into your sales processes – Marketing and sales have to work together to achieve greatness. The new sales process includes continuously educating prospects. Use LinkedIn content, your LinkedIn corporate profile and your involvement in LinkedIn groups to encourage your prospects to engage with you on LinkedIn. "Let's connect!" "Follow us on LinkedIn!" "Join this group with me to gain valuable industry insights!" "We just posted this to LinkedIn, you might find it valuable." These are all great ways to engage your prospects in a more productive relationship.
Start Today Tip - Get a feel for what your people are currently doing on LinkedIn. Our guess is it won't be pretty, but it's good to know. Then start giving them other ways to use this valuable inbound marketing resource. Share the educational and content marketing approach. Get them involved in groups and create the content they need to share with group members. Encourage them to use content to revitalize their current connections and open up conversations with prospects old and new. Used properly, LinkedIn creates leads and sales opportunities for your business.
For more information on using LinkedIn to drive leads for your business, click on the button below.
Square 2 Marketing - Leading The Reality Marketing Revolution!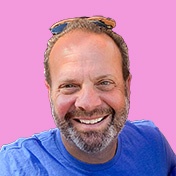 Mike Lieberman, CEO and Chief Revenue Scientist
Mike is the CEO and Chief Revenue Scientist at Square 2. He is passionate about helping people turn their ordinary businesses into businesses people talk about. For more than 25 years, Mike has been working hand-in-hand with CEOs and marketing and sales executives to help them create strategic revenue growth plans, compelling marketing strategies and remarkable sales processes that shorten the sales cycle and increase close rates.