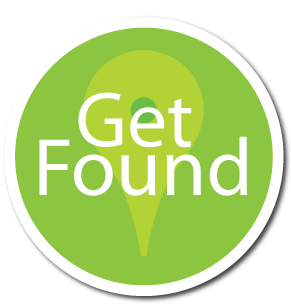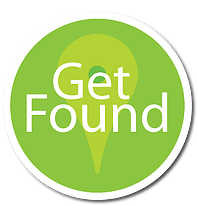 Most people think getting on the first page of Google for a couple of keywords is the key to marketing success today. Guess again. Once your business appears on the first page of Google, people still have to click on that link, land on your website, click on something they like, identify themselves to you and then your sales process has to nurture those leads until they become customers.
Inbound marketing uses a more holistic "get found" approach that includes all the major search engines. It also helps gain traffic from a variety of other sources like relevant social media sites, websites directly related to the business (e.g. trade group sites), blogs and emails that your target market already subscribe to, and even competitor websites.
Only when you utilize this collection of traffic sources do you optimize your business' ability to attract new website visitors and convert them into leads for your business.
Here are a few tips on how to implement a "get found" marketing strategy for your business.
Strategy before tactics – It might sound easy enough but the secret to implementing an inbound marketing program like the one described above starts with a sound marketing strategy. You need a marketing strategy that's built around your target prospect's personas. These are detailed descriptions of exactly who you want your marketing efforts to attract. Who do you want to do business with? Who DON'T you want to do business with? This upfront work makes finding the places where prospects spend their time online much easier.
Include social media – It's easy to overlook social media as part of your content sourcing strategy. The data is hard to ignore. With over 1 billion users on Facebook and over 200 million on LinkedIn alone, these sites must be part of your "get found" strategy. More importantly than the sheer size of the audience is their ability to share your educational content with their connections. This makes using social media for all businesses a mandatory Marketing Machine tactic.
Actively source content to key sites – Your business is part of a community. Your prospects are active participants in that community. Some of those specific communities are broad and some are very narrow. As marketers, your goal is to identify ALL of those communities and make sure your business has a prominent and visible presence. Hopefully, this is a position of thought leadership, but it could also be a contrarian position. The goal of taking a position is to get noticed. The more you get noticed, the more new visitors you drive to your website and the more leads you get for your business.
Create content people love - Getting more traffic to your website is all about content. The more you create, the more people will find you. Make sure you create a variety of content, as there are a variety of people looking for your content. Videos, podcasts, eBooks, whitepapers, webinars, slide shows, online assessments...all of these tactics and more attract new visitors and, more importantly, give visitors a chance to show you they are interested in what you do. In other words, content turns visitors into leads.
Be realistic about keywords – You're not going to be able to optimize your website and content for 1,000 keywords, at least not during the first six months. Set some realistic goals around keywords and ranking performance. Instead, select 10 of the most important terms, make sure they are highly searched and are of moderate to low difficulty. This ensures positive progress in the short term. Over time you can continue to work on those with high search volume and high levels of difficulty. But in the short term focus your content creation efforts on those first 10 keywords. This will produce better results.
Track and test – Very rarely does everything work perfectly right out of the gate. Marketing is all about tracking and testing. Make small trackable changes over time. Test everything including keywords, landing pages, calls-to-action, copy, images, etc. Use historical performance data as a benchmark and always be working to beat your control group. This ensures that each month your marketing program performance is improving.
We know this isn't easy. It would be so much easier to just buy ads, place them and hope the phone rings. But today's marketing is complicated and you need a process by which to implement, adjust and improve your marketing over time. Inbound marketing provides you with this process.
Start Today Tip – If you think getting on the first page of Google is the ultimate goal for your business, it's time to think again. To successfully engage with today's buyer you need an entirely new set of marketing strategies and tactics. Start considering an inbound marketing process for your business and you'll find your marketing investment moving down and your marketing results moving up.
Square 2 Marketing – Leading The Reality Marketing Revolution!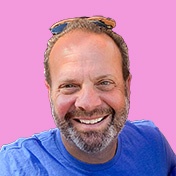 Mike Lieberman, CEO and Chief Revenue Scientist
Mike is the CEO and Chief Revenue Scientist at Square 2. He is passionate about helping people turn their ordinary businesses into businesses people talk about. For more than 25 years, Mike has been working hand-in-hand with CEOs and marketing and sales executives to help them create strategic revenue growth plans, compelling marketing strategies and remarkable sales processes that shorten the sales cycle and increase close rates.