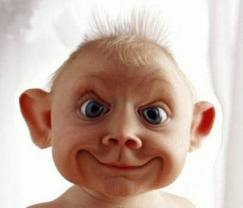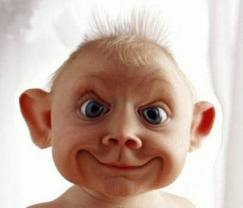 Yesterday I received a group email from a guy I know asking for feedback on his new website design. His exact question to the group was, "I would welcome your candid feedback regarding the layout, messaging, etc." He showed two potential website designs and emphasized that he wanted to "get it right, so don't hold back."
This is fairly common. People going through a website redesign want to make sure that other people validate their decisions on direction, design and messaging. However, I am here to tell you today that this is a mistake.
First, you are asking people to provide subjective opinions without a clearly directed question. In this case, some of the responses were "I like design 1 better than design 2" and "I think design 1 is too dark." Other comments had to do with navigation text. Don't get me wrong, the input might be helpful, but I think a different direction would have been more productive.
Second, the people reviewing the site are not inbound marketing experts nor are they potential prospects for this business. What's going on here is more like an art critique. Art, which we all know is subjective, allows for this type of critique. But websites are designed to serve one purpose and one purpose only: GENERATE LEADS.
A better way to get feedback on your new website design would have been to ask this question, "would this website move you to download, sign up, or reach out to this company in any way?"
Next, this question should be posed ONLY to clients or prospects. Prospects would actually be better and would probably provide the most honest feedback. They are the only ones who can comment on messaging, especially since it's targeted directly to them.
One of the beauties of this question is that it quickly uncovers that there aren't enough places to download, sign up or connect with the company included in the design. This is a major flaw in the design that probably is a function of not having a marketing strategy backing up the website design. Without this educational content accounted for in the design, the site will fall short on its lead generation goals.
Your website SHOULD HELP YOU STAND OUT, so you want it to look, sound and work differently than your competition. But comments from people outside of your space are probably going to push you to look more like your competition because that's the "safe" way to go.
Unfortunately, marketing your business isn't about safe. It's about taking a chance. It's about standing out. It's about taking a stand, making a statement and emotionally connecting with a total stranger. This connection has to be so significant that they are moved to action. That action being a click of a button on your website to download your Free Report, sign up for your Webinar or reach out to you to start a sales conversation. That's it.
Once your new website design achieves this goal, you're done. Frankly, it doesn't matter what anyone says, thinks or feels about your new site. What matters is how it performs. Your website isn't a "one and done" project and it's never finished. Don't look at this like a project you undertake every two years, but one that you are working on every week.
Set some objectives for your new website. How many visitors are you going to get? How many leads? What is your conversion rate goal? Keep it simple to start. Then work each week to improve these three KPIs (key performance indicators). This is how you optimize your investment in a new website project and this is how you "get it right."
Start Today Tip – If you are undergoing a website redesign project, trust your marketing partner. If you have selected a website design firm or a more strategic marketing firm they've likely done hundreds of successful website redesign projects. You have probably done one, two or maybe three website projects. Trust the experts. If you absolutely have to get opinions from your friends, family, peers or other subjective sources, ask them the right question, "would this website move you to want to connect with us?" Better yet, ask your prospects, their opinion is the only one that matters.
Square 2 Marketing – Leading The Reality Marketing Revolution!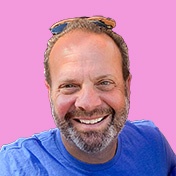 Mike Lieberman, CEO and Chief Revenue Scientist
Mike is the CEO and Chief Revenue Scientist at Square 2. He is passionate about helping people turn their ordinary businesses into businesses people talk about. For more than 25 years, Mike has been working hand-in-hand with CEOs and marketing and sales executives to help them create strategic revenue growth plans, compelling marketing strategies and remarkable sales processes that shorten the sales cycle and increase close rates.