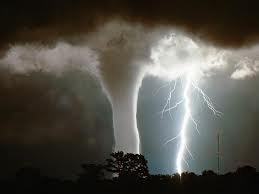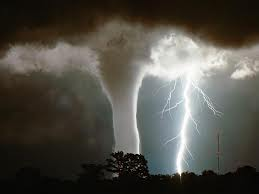 I bet you think this is a post about how people respond to marketing on rainy days, snowy days, or windy days. Nope! This is about how you leverage what's going on in the world to make your content marketing even more relevant and interesting to your prospects.
Over the past few days, the Northeast was pummeled with a huge snowstorm. One of our clients, Universal Connectivity, who specializes in providing business continuity and backup telecommunication systems, was perfectly positioned to provide insight into how to prevent your business from losing touch with customers and employees during a major weather event.
After a brief email conversation between their team and our team we decided to do a last minute blog post on the topic. We huddled on the details, our team provided the copy, they signed off on it and before the snow had even started up full steam, the post was up and out. Click here to see what we posted.
The most interesting part of the story is the performance. This company's blog is very new and it doesn't have a lot of subscribers yet. Typically, most companies add only a few subscribers per week. Since it's new, it also has very few people sharing the content via social media, but this post saw an immediate uptick in Facebook "likes" and "shares" on LinkedIn.
Blogging isn't a silver bullet and it won't cure all your marketing ills in a week. But by blogging consistently and using interesting, culturally relevant story angles, you can significantly increase your blog subscriber list and ensure that your thought leadership is getting spread out across your network of social media contacts.
Before you get too excited, there is one warning. Blogging takes time and it takes commitment. Whether it's you or someone else in your company, be sure they have a passion for writing or at the very least a passion for the services or products you offer.
Set time aside each day or every few days to write. You spend countless hours networking, talking on the phone and sitting in meetings telling potential clients why you have the exact solution to their problem. Blogging is just another, more powerful way of connecting to those perfect prospects. Embrace it.
Another major obstacle for most bloggers is what I call the "what should I write about syndrome." This causes the demise of most blogs. Once you pause to try and come up with something to blog about, it's too easy to skip the blog that day. Usually one day turns into two days, which turns into a week and before you know it you haven't blogged for a month. Face it, how many websites have you seen where the blog has long lapses in between posts? Now you know what happened.
Start Today Tip – One of the best ways to ensure the blogging initiative at your company doesn't fail to deliver any measurable results is to create an editorial calendar. This teaches you the discipline to do some pre-planning. By thinking about what you could potentially blog about this week, next week, next month and into the future, you ensure that you never run out of ideas when it's time to blog. This doesn't mean you HAVE to go with what you were planning to blog about, but it does give you a variety of topics to prevent your blog from suffereing from "what do I write about syndrome."
Need more help? Click the 10 Blog Ideas in 10 Minutes button and let one of our Marketing Strategists help you create a couple of killer blog ideas for your business. Challenge us...you won't be disappointed.
Square 2 Marketing – Leading The Reality Marketing Revolution!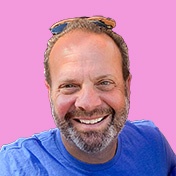 Mike Lieberman, CEO and Chief Revenue Scientist
Mike is the CEO and Chief Revenue Scientist at Square 2. He is passionate about helping people turn their ordinary businesses into businesses people talk about. For more than 25 years, Mike has been working hand-in-hand with CEOs and marketing and sales executives to help them create strategic revenue growth plans, compelling marketing strategies and remarkable sales processes that shorten the sales cycle and increase close rates.