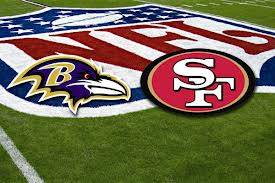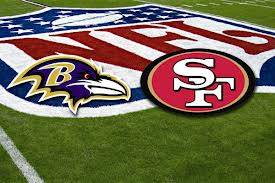 Everyone loves the big game, especially marketers who are dumping millions into TV ads, social media campaigns and, this year, fancy audience participation gimmicks that are supposed to get people to pay attention to the ads. Good luck!
What about the rest of us who don't have millions of dollars to spend on advertising? If you are practicing inbound marketing, you can use the Super Bowl to get your marketing tactics to be more effective without having to put a huge ding in your marketing budget.
Here are a couple of techniques we've used in the past.
Take a look at your copy – This blog, for example, has a Super Bowl theme and will get Super Bowl attention and Super Bowl search traffic; yet the content is about inbound marketing and how you can get found, get leads and grow sales. This same approach can be applied to your email marketing, your sales team's lead nurturing correspondence with prospects, your blog or your webinar, even your website.
Consider a Super Bowl themed campaign – It's a little late for this now, but it's something you might want to consider for next year. Better yet, the same approach can be applied to other popular cultural events coming up like Valentines' Day, St. Patrick's Day or the NCAA Final Four tournament. What's typically required is that you start referring to these events across all your marketing for a number of weeks running up to the event.
Add a web-based app to your site – Take the Super Bowl theme and add a section to your website that allows people to participate. Tie this into your business. In our case it might be something like, Inbound Marketing vs. Outbound Marketing in the Marketing Bowl…who do you think will win? Vote for your favorite! Make sure you promote this participatory offer across all your marketing. This would result in increased traffic, additional conversions as people learn more about the differences and, very likely, a few new sales opportunities.
Make a home-made Super Bowl Ad – Video is an uber-hot media right now. If you made a Super Bowl ad for your business and placed it on your website, your YouTube, Facebook, LinkedIn, Twitter, Google Plus and other social networks you would achieve the equivalent of a touchdown with a two point conversion. You would increase traffic to your website. You would increase the number of people following you on social media. You would increase awareness for your business. You would likely increase the number of leads from your website and, in doing so, increase your sales opportunities. Yes, you can do this at home or in your office with almost no budget. It doesn't have to be professional, but it does have to tell your story in a way that gets people engaged.
Create an educational free report – Take your generic and vanilla Free Report and give it some spice by making it about the Super Bowl or other socially relevant events coming up. For example, the "Nine Questions To Ask Your IT Provider Before You Hire Them" would turn into "Nine Questions Super Bowl Quarterback Joe Flacco Asks Before He Hires An IT Company" or "Nine Questions The San Francisco 49ers Ask Before They Hire An IT Firm For Their Organization." The content is similar, but it has a thematic bent to it. It might take a little more creativity, but it will perform better on your website, stand out in the crowd of content your competitors are putting out and more than likely drive more interesting sales conversation for your sales people.
The point isn't what you do, but that you do something. Adding popular event-related content like the Super Bowl to your content marketing effort will increase lead flow to your business. Try it today.
Start Today Tip – Pick one of the suggestions above. While you might not have time to get this done to take advantage of the Super Bowl, you can apply this same technique to everything you are doing throughout the year. There are always events like this on the horizon and all you have to do is keep your eyes open and create a schedule that keeps you ahead of the game (no pun intended).
Square 2 Marketing – Leading The Reality Marketing Revolution!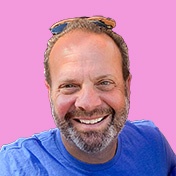 Mike Lieberman, CEO and Chief Revenue Scientist
Mike is the CEO and Chief Revenue Scientist at Square 2. He is passionate about helping people turn their ordinary businesses into businesses people talk about. For more than 25 years, Mike has been working hand-in-hand with CEOs and marketing and sales executives to help them create strategic revenue growth plans, compelling marketing strategies and remarkable sales processes that shorten the sales cycle and increase close rates.