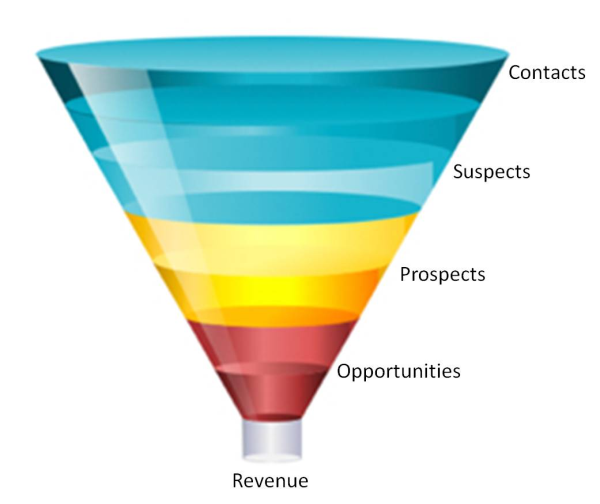 Most of you probably understand the concept of the sales funnel already. Prospects find out about your business and enter the top of the sales funnel, and then your sales team has the responsibility of working those prospects through the funnel, hopefully getting them to convert to new customers or clients at the bottom.
The challenge comes when you realize that old-school sales funnel thinking has been eclipsed by the
new buyer behavior
.
It is clear that the new funnel is prospect-managed, not sales-managed - and that content drives the acceleration of prospects through the funnel.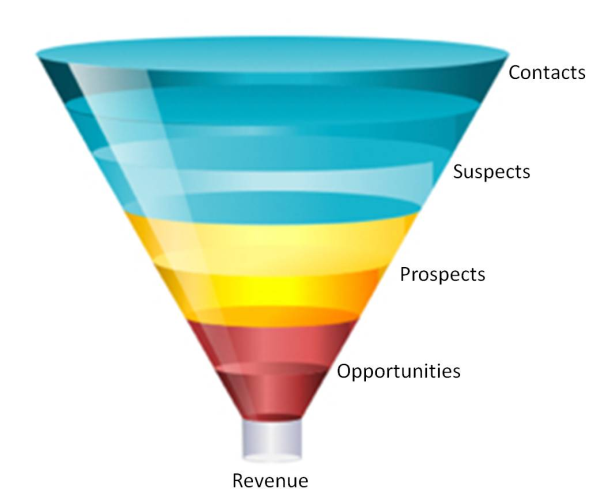 You can leverage inbound marketing and inbound sales to actively accelerate your sales funnel.
By way of example, say you have a website visitor who requests a download of your newest whitepaper or Free Report...here's how the new sales funnel works:
Step 1 - Upon completing the form, they are immediately emailed a thank you email that includes a link to the Free Report.
Step 2 - Once they click on the link, they are presented with the Free Report.
Step 3 - An hour later, they are sent a personal email from a real person that includes a few live links to your best blog posts and a link for them to subscribe to your blog.
Step 4 - The next day, they get another personal email from a real person that includes a webinar invite and a list of additional on-demand or upcoming live webinars.
Step 5 - Three days later, they get another email with the opportunity to download a new e-book you recently published.
Step 6 - Three days after that, they get an email with a link to the section of your website that includes some industry-specific educational content that others in their industry have found valuable.
Step 7 - Four days after that, they get an email that invites them to have an initial conversation with a specialist to discuss their business, their challenges and some interesting solutions that might be available to them.
Step 8 - The next day, that email is followed up with a personal phone call offering more educational content. If the call isn't answered, the voicemail includes an offer to send them an interesting PowerPoint or SlideShare presentation with even more helpful content. All they have to do is email you indicating interest, and you will send it along.
Tying Inbound Marketing To Your Sales Funnel
All during this time, your
inbound marketing program
and your content marketing is building a strong, trusting relationship with your new prospects. They are getting daily or weekly blog posts emailed to them, which include valuable insights or helpful tips. They are subscribed to your monthly educational email campaign, and they might be getting automated reminders about your upcoming webinar.
Of course, each interaction provides an opportunity for the prospects to request a conversation with a sales person. But the request comes at their direction, not yours.
This is how you use content and inbound marketing to effectively move prospects through your sales funnel. You are always helping, educating and guiding them. Not once did you ask for a meeting, a phoen call or the opportunity to do a proposal.
Let me add to the conversation that this won't replace the work that your sales people typically do to establish a trusting, value-oriented relationship with prospects. The process described above adds tremendous value to your new funnel and has been proven to shorten the average sales cycle.
Uncover more practical tips to adapt your sales team to today's modern buyer and the new funnel by downloading Inbound Sales Vs. Traditional Sales: What's The Difference?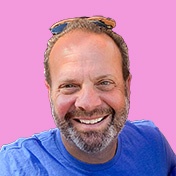 Mike Lieberman, CEO and Chief Revenue Scientist
Mike is the CEO and Chief Revenue Scientist at Square 2. He is passionate about helping people turn their ordinary businesses into businesses people talk about. For more than 25 years, Mike has been working hand-in-hand with CEOs and marketing and sales executives to help them create strategic revenue growth plans, compelling marketing strategies and remarkable sales processes that shorten the sales cycle and increase close rates.