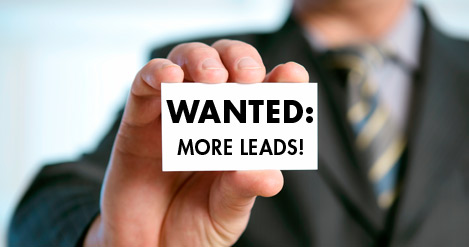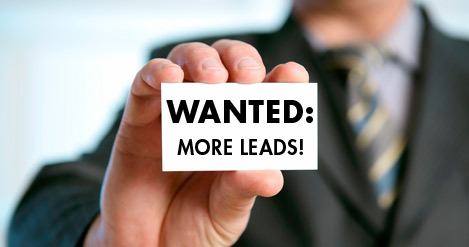 It's not easy to change everything you thought you knew about marketing but if you want to start getting more inbound leads from your website design, then you need to consider an adjustment to your thinking.
First, this isn't about getting more people to your website. That's another post for another day. Today it's about doubling the leads you currently get from your website. If you get two a month, we can get you four. If you currently get 40, we can get you 80.
Here are the six steps you need to take to double your leads from inbound marketing efforts.
1. Add more content to your website – It's really very simple: the more content you have, the more leads you are going to get from your website. Even if you have one or two whitepapers, you need more. You need a variety of educational information prominently displayed and promoted on your site. If it's not the first thing people notice when they visit your site, it needs to be upgraded to be the most prominent element.
2. Make that content visible right on your home page – That content needs to be highly visible. It needs to be engaging and interesting. It needs to be graphic and colorful. Remember: you only have 10 seconds to capture a visitor's attention. When you talk about your whitepaper or research study, try showing an actual picture of the document so people know what they're getting.
3. Use video as a key part of that content – Everyone loves watching videos. The human population is made up of approximately 63% visual learners. The majority of us would much prefer to watch a video rather than read. Take advantage of that human trait by putting videos on your home page. Just make sure you capture an email address before the video plays.
4. Make sure you have content for every stage of the purchasing process – As we mentioned yesterday, not everyone is ready to engage in a sales conversation today. Most of your website visitors are early in their purchase process. This is a major mistake almost every company makes. They think, just because a prospect stopped by your website, they actually want to hear from one of your sales people. Guess what: they don't want to hear from you. At least not yet. By offering them content all through their decision-making process you have a chance to influence them, help them know your business, get them to like your sales people and trust your company. You have to honor this process and not try to shortcut it.
5. Create dedicated landing pages for each content offer – Once someone clicks on your CTA (call to action) buttons it's not mission accomplished. You still have to get them to complete the form and submit their contact info. This means you need a landing page that utilizes proven best practices to convert visitors into leads. Make sure there is limited navigation on this page. Make sure you show them what that content looks like. Make sure there is some descriptive copy that clearly explains why they need this information. Make sure the action button is obvious.
6. Don't ask for too much information – Don't go crazy asking your prospects for everything under the sun. I know you would like to know all about them, but if you aren't planning on using the information immediately, don't ask for it. Remember: the more you ask for, the less people want to give and the less leads you are likely to get. At this point, it's better to ask for less, get their email address so you can start a conversation and then nurture them until they are ready to give you more.
If you implement these six upgrades, you will immediately see an increase in leads generated by your website. How long it takes you to double your leads will depend on how aggressive you are with content marketing promotion and how many overall marketing tactics you have running at once. The more you are doing, the faster the content will spread and the faster your leads will grow.
Start Today Tip – It's very important to set a baseline. Many new clients we talk to don't actually know how many leads they are getting from their website. The sad note here is that most aren't getting very many. Regardless, you have to know that number if you want to double or triple it. Once you have the baseline, start implementing the tips from above. Each tip should contribute to an increase in leads. Once you have them all, continue tracking until you get to your goal. Then make more adjustments to keep that number increasing. The result is a continual up-and-to-the-right for leads from your website.
Square 2 Marketing – Leading The Reality Marketing Revolution!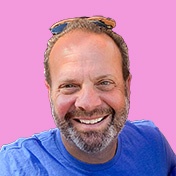 Mike Lieberman, CEO and Chief Revenue Scientist
Mike is the CEO and Chief Revenue Scientist at Square 2. He is passionate about helping people turn their ordinary businesses into businesses people talk about. For more than 25 years, Mike has been working hand-in-hand with CEOs and marketing and sales executives to help them create strategic revenue growth plans, compelling marketing strategies and remarkable sales processes that shorten the sales cycle and increase close rates.