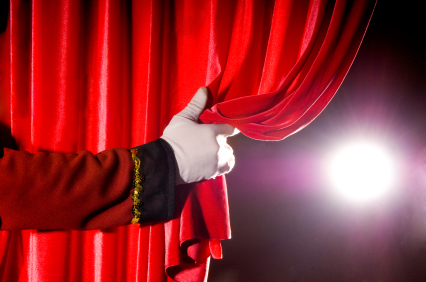 Every now and then, we pull back the curtain and give our friends a look behind the scenes at Square 2 Marketing. Today is one of those days. This month there is a very good chance our company will hit a milestone: 6,000 website visitors in a single month.
This might not seem like a lot, but last January we had 4,000 and the January before that we had 400. So, while the growth has slowed, it is still substantial and it is record setting.
We thought we would share with you some of the tactics we've employed over the past year to deliver this 50% growth in website traffic. While this list certainly doesn't encompass everything we do here at Square 2 Marketing, it does represent a cros-section of the tactics that contributed to our increase in traffic over the past two years.
Onsite SEO – Last January, we selected a handful of highly searched keywords and keywords with reasonable difficulty ratings. The reason we look at both these factors is that we don't want to just try to optimize on a few keywords that are going to be extremely difficult. This would have retarded our progress and limited our improvements. So we focused on a portfolio of keywords and worked on them all consistently over the course of the year. We added keyword-optimimized pages to our website design, we added educational content with these keywords, we focused on including those keywords in our blog posts and the result has been a 100% improvement in organic traffic over the past 12 months.
Off-Page SEO – Last January we also started aggressively guest blogging and posting our educational materials on other sites frequented by our target prospects. The result was links back to our site from highly respected website properties like Fast Company, MarketingProfs, Vistage and a few other sites. This contributed to a 50% increase in traffic from referring sites.
Blogging – We mentioned blogging in both the Onsite and Offsite SEO sections of this post, but blogging might be one of the most important tactics to increasing website traffic. Every time you write and post a new blog you are adding another indexable page to your site and another link (or linkis) back to an existing page on your site. Google is looking specifically for websites with fresh content and by adding a new blog post to your site regularly you are fulfilling that requirement. Blogging helps in so many areas that it can no longer be ignored by business owners, CEOs and marketing professionals.
Email marketing – Over the years, we have collected over 13,000 targeted email addresses. Every time we email our fans, we drive additional traffic to our website. While this isn't a huge portion of our traffic and a lot of these visitors are repeat visitors, we typically see a modest bump in new visitors as a result of our regular email campaign.
Event marketing both online and off-line – Again, not one of the biggest boosters of online traffic, but our regular event schedule of webinars and public speaking workshops funnels a consistent stream of new people to our site who are eager to learn more about what we do.
Video marketing – This has caught on as a major traffic driving tactic over the course of the last few years. People love video! Video is on so many other sites. The traffic from our video content is some of our best performing content. When we create the videos, we keep our keywords in mind during script creation because Google is now scraping audio files and ranking video based on the audio.
Video Search Engine Optimization – Perhaps even more important than the video is what we do with it after it's been recorded. Our video SEO efforts have resulted in a significant amount of additional traffic as Google places an emphasis on ranking video assets. Our team takes our search optimized videos and places them on a variety of video sharing websites with the proper tags, descriptions, and keywords. The result is often virtually instant search rankings further driving up organic results.
Social media marketing – If you follow the "Get Found" philosophy above the "Get On The First Page of Google" approach, then you don't care where your prospects find you—as long as they find you. This is where social media marketing is so strong. With millions of people on social media looking for businesses just like ours, we have doubled our efforts here over the past few months and seen significant improvements. Back in July of 2012, we drove 125 visitors a month to our site from social media. Today, we drive over 750 visitors a month to our site.
Did this happen overnight? No! I hope you can see from the data and the insights above that true inbound marketing program performance builds over time. It happens ONLY when you have a commitment to inbound marketing AND ALL THE TACTICS required to drive program performance. This can be a complicated process but there are people who know how to do it, have done it before and who can help you do it for your business.
Start Today Tip – What gets measured, gets done. Start by establishing some basic benchmarks. Average website traffic over the past 12 months. Use that as your target and look to add 10% each month over the course of 2013. If you had 400 visitors like we did then by the end of the year you would be looking at almost 1,000 monthly visitors. Add on to that the standard 1% conversion rate and you are looking at a website that kicked out 10 new leads every single month. Not too bad.
Square 2 Marketing – Leading The Reality Marketing Revolution!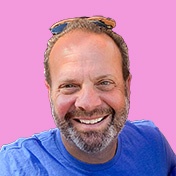 Mike Lieberman, CEO and Chief Revenue Scientist
Mike is the CEO and Chief Revenue Scientist at Square 2. He is passionate about helping people turn their ordinary businesses into businesses people talk about. For more than 25 years, Mike has been working hand-in-hand with CEOs and marketing and sales executives to help them create strategic revenue growth plans, compelling marketing strategies and remarkable sales processes that shorten the sales cycle and increase close rates.