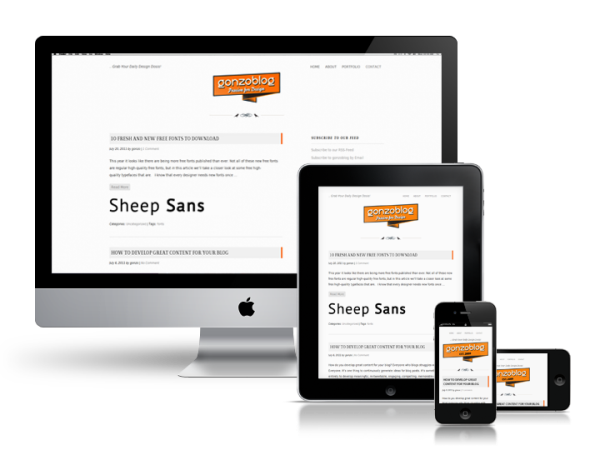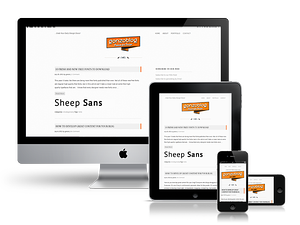 What is responsive design? Responsive web design (often abbreviated to RWD) is an approach to web design in which a site is crafted to provide an optimal viewing experience—easy reading and navigation with a minimum of resizing, panning and scrolling—across a wide range of devices (from desktop computer monitors to mobile phones and now tablets). If you want to learn more click here.
So why are we even talking about this type of website design? Half of U.S. adults now have a mobile connection to the Web through a smartphone or tablet, up sizably from a year ago, according to a survey released Monday by the Pew Research Center's Project for Excellence in Journalism.
The survey of of 9,513 U.S. adults, conducted online from June to August 2012, said 22% of U.S. adults own a tablet (twice the number from a year earlier) while 44% of U.S. adults have smartphones, up from 35% in May 2011.
This means half of your website visitors are probably accessing your website from a smartphone or tablet. You know how it feels when you try to visit a site from your device and the site doesn't render properly? It's frustrating.
Now overlay inbound marketing and its focus on driving new visitors to your website. Inbound marketing doesn't differentiate between devices. Plus as we move into 2013 and beyond, this number is only going to increase. You need to consider the experience your prospects are having with your website.
Here are a few steps to make sure your site is responsive.
Check it out on your device but when you find out it doesn't work, don't panic. Check with your marketing firm or website design firm. Most are able to retrofit your site with a redesign effort that is responsive. This is new technology and a new requirement, so don't fault them if they did your site even 12 months ago. They should be able to fix it so it renders on all types of devices. If they can't, look around. There are plenty of firms who can do this work.
If you are considering a new website design project, make sure this is a requirement. If the firm hasn't done this before, doesn't know how to do it or doesn't want to do a responsive design site, consider other options. It should be a mandatory requirement for all new sites.
There are going to be new devices coming out all the time. A responsive website design should work on all new devices because it recognizes the rendering configuration before the site loads and then loads a site appropriate for that device. So this is a little different than making sure the site looks good on all browsers.
Make sure you think through your user's experience when they visit your site on their device. Some of the responsive design work should include changes in menu and information presentation. There might be some decisions to be made on what information goes where. Keep your priorities in mind! You want visitors to turn into leads, so make sure the conversion buttons are prominently displayed.
Start Today Tip – Responsive website design isn't new, but it's still not mainstream. Make sure you find a partner that's able to deliver. Request to see other responsive design sites, but understand they might not have 20 or 30 to show. If they have done a few, that's enough for them to be comfortable enough with the challenges of responsive design.
Don't be surprised if a responsively designed website costs more. It should. It is going to require additional hours, specialized skills and extra testing to make sure that the multiple style sheets required to work on all devices render correctly. It's worth the extra investment to ensure that your prospects have an amazing initial experience with your site and your company. After all, that's the only way you're going to get leads.
Square 2 Marketing – Leading The Reality Marketing Revolution!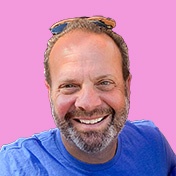 Mike Lieberman, CEO and Chief Revenue Scientist
Mike is the CEO and Chief Revenue Scientist at Square 2. He is passionate about helping people turn their ordinary businesses into businesses people talk about. For more than 25 years, Mike has been working hand-in-hand with CEOs and marketing and sales executives to help them create strategic revenue growth plans, compelling marketing strategies and remarkable sales processes that shorten the sales cycle and increase close rates.