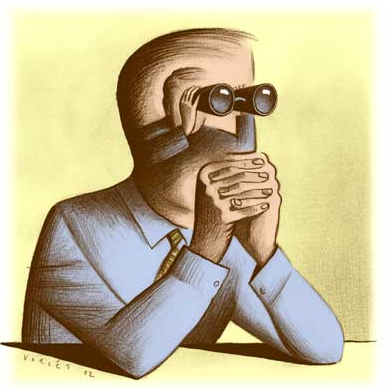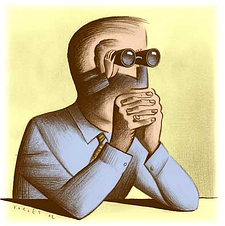 Marketing is moving faster than ever before. The changes in buyer behavior have dictated a number of adjustments to marketing strategy over the past year. While inbound marketing has garnered a lot of press, buzz and attention from marketing professionals, there are a number of more specific trends that you should be considering as you start to look at 2013.
Now this isn't a comprehensive list and it doesnt include some of the obvious trends like mobile devices, responsive design, changes in search or cloud services. But it does include marketing tactics that business owners, CEOs and marketing professionals should already be thinking about this year.
Content Sourcing – Content marketing was a buzzword in 2012 and most of us know that we have to create educational content to get the attention of our target prospects. But did you know that you have to do more than just create this content. You have to publish, distribute, place and get people excited about your content if you have any hope of driving new visitors back to your website in 2013.
Take the time to identify the places (websites, blogs, emails and LinkedIn Groups) where your target prospects are spending their time. With hundreds of millions of people online and in these web-based properties, you can be sure your prospects are there too. Once you know where they are spending their time, start posting your educational content with a dedicated landing page, driving new visitors to your website and getting them to convert into leads.
Video Marketing – Video is just too hot to ignore and it helps your lead generation efforts in so many ways that it has to be at the top of your list in 2013. If you want to get found, get leads and drive sales you have to consider video as a critical marketing tactic.
First, take the time to plan out your video. What keywords will you be using in the video script? What do you want to teach your prospects? This is important. Most people tend to make videos that are all about them—but your prospects don't care about you. They want to learn something new. Consider doing a "how to" video.
Make sure your sound is excellent even if it means borrowing or purchasing a special microphone. If you have poor sound quality, don't even bother posting the video. Post the finished product on YouTube and a number of other video sharing sites (Google video sharing). Tag the videos with your keywords, use your keywords in the description copy and post the video to your website with a link back to your YouTube channel. If you want even more info on video marketing click this link.
Campaign Approach – In 2013, start thinking about your marketing with a campaign orientation. Focus all your efforts for a concentrated period of time, say 30 to 90 days on a single focused campaign. This campaign could be centered on a webinar you might be having, or a particular keyword you want to be ranked for, or a new eBook, Free Report or White Paper you want to get into your prospects' hands. Click on his link to see a more detailed explanation of the campaign approach from a previous blog post.
Social Media Reach – Everyone loves talking about social media, but most people don't actually know what to do with it. Here are some very clear goals for how to use social media to help your inbound marketing effort. Grow your reach. That means focus on getting as many people to like your page, follow you, connect with you, view your video, etc. This simple focus will give your efforts direction and goals.
The benefits of an extensive reach come when it's time to publish your educational content. If you have 1,000 friends who like you on Facebook and you post about an upcoming webinar, you are going to get more attendees than if you have only 50 Friends. The same holds true for Twitter followers: the more you have, the more your content is shared across a variety of social sites. Don't underestimate the power of social media and the importance of your reach numbers.
Sales Integration – This is one of the most under-emphasized areas in the world of inbound marketing. Inbound marketing, by definition, includes the nurturing required to get leads to turn into new sales. This means that you can't work on marketing without considering the sales process. Your marketing effort can't educate when your sales effort sells. They both have to educate, advise, coach and counsel your prospects if you want to be successful taking advantage of the new trends in buyer behavior.
These five trends only scratch the surface related to the changes in marketing over the past few years. However, if you focus on these five you will dramatically improve your company's ability to get found, get leads and grow sales.
Start Today Tip – Go through each of the five trends above. Are you prepared to make these changes at your firm? If not, then consider the work required to get up to speed on the new inbound marketing techniques. Consider bringing in someone who has inbound marketing experience or working with a firm that has a proven track record of driving traffic, leads and sales for other companies.
Square 2 Marketing – Leading The Reality Marketing Revolution!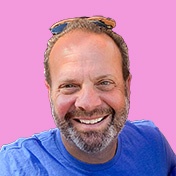 Mike Lieberman, CEO and Chief Revenue Scientist
Mike is the CEO and Chief Revenue Scientist at Square 2. He is passionate about helping people turn their ordinary businesses into businesses people talk about. For more than 25 years, Mike has been working hand-in-hand with CEOs and marketing and sales executives to help them create strategic revenue growth plans, compelling marketing strategies and remarkable sales processes that shorten the sales cycle and increase close rates.