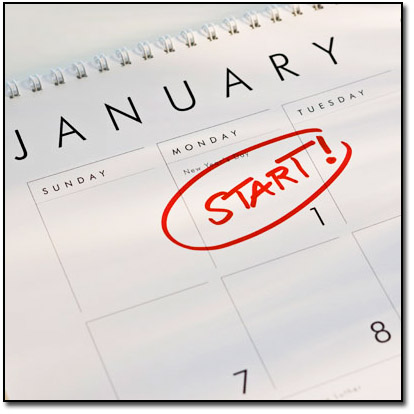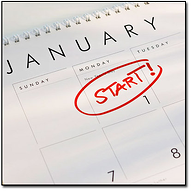 We know it's not easy to change old habits. Most of the business owners, CEOs and marketing professionals we work with have been marketing their businesses with outbound and traditional tactics for a long, long time. Making changes feels uncomfortable.
Just like trying to lose weight, quite smoking or learn a new language you are going to have to set some guidelines that get you to your goal.
Here are 10 small changes you can make to your marketing that will take you from outbound to inbound marketing without causing you to overturn your apple cart.
1. Start a Blog – it's still amazing how many businesses don't blog. Blogging helps your business get found because Google and other search engines are always looking for new content and posting it (often on the first page) within search results. If you are already blogging, make 2013 the year you pick up the pace. If you blog weekly, try to blog two or three times a week. If you blog monthly, try to move to weekly. Businesses who blog more frequently get more leads. Looking for the secrets to a successful blog? Click here.
2. Check Your Keywords – Spend 10 minutes online with Google's Keyword Search tool and check that the keywords you think your prospects are searching for are ACTUALLY the right keywords. We have found that most of our clients miss at least two or three highly searched terms that are easily uncovered when we do the research.
3. Create a Video – YouTube is the second most used search engine behind Google and with billions of videos online, people are turning to video to learn everything and anything. Create an educational "how to" video for your business. Post it, tag it and use it on social media.
4. Add an Educational Offer to Your Home Page – Right now people are visiting your website home page and leaving because they aren't ready to talk with you. But something got them to your page. Add an educationally-oriented Free Report to get them to identify themselves. Create an eye-catching graphic and a remarkable title for your Free Report and watch the leads roll in.
5. Update and Complete Your Facebook Page – With over 1 billion people using Facebook, businesses can no longer ignore the social media behemoth. Take a look at your corporate page and make sure it is complete with pictures, information, links and at least a couple of posts. The more people who "like" your page, the safer people will feel about your business. Check out this example of an optimized Facebook page.
6. Join Three LinkedIn Groups – These groups put you directly in contact with your targeted prospects. The key is not to come on too strong. Use your educational content to get their attention and help them instead of sell them. Drive them to your website and get them to identify themselves. The rest is easy. Cilck here to get more specifics.
7. Launch a Campaign – One of the newest additions to the inbound marketing philosophy is the concept of a campaign. What this means is focusing all the inbound marketing tactics for a period of 60 days around a very specific set of messages. Click here to read one of our recent posts on the campaign approach.
8. Create a Keyword Centric Website Page – To improve your on-page SEO efforts you need to have pages on your website that include your keywords. If "cloud computing" is a keyword phrase you want to be found for, then you need a page on your site that highlights content about and uses the specific phrase "cloud computing."
9. Add Lead Nurturing – One of the tenets of inbound marketing is that your prospects can't be pressured into doing business with you. In fact, the better approach is to continually nurture them or continue to educate them until THEY ARE READY to reach out to you. By automating this lead nurturing effort, your sales team gets the support they need to effectively focus on those prospects who are ready to close today and letting the marketing move the other prospects forward at their pace and not yours.
10. Track Your Success Weekly – What gets measured gets done. Start paying attention to your key performance indicators like website traffic, conversion rate and lead numbers on a weekly basis. This will quickly change the way you think about your marketing and drive very different behaviors. By the end of the month the performance of your marketing will have dramatically improved.
No one said it would be easy. But just like the diet you are going to start next week, if you set a few reasonable goals for your inbound marketing effort you will get found, get leads and grow sales.
Start Today Tip – Print this list and on Wednesday, January 2nd start working on the items above. Don't try to do them all, but schedule them out over the next 30 days. Each of these could be completed in January. If you need help, reach out to a qualified inbound marketing firm to give you the guidance and support needed to add these REQUIRED tactics to your marketing in 2013.
Have a great new year! We will be back after the holiday!
Square 2 Marketing - Leading the Reality Marketing Revolution!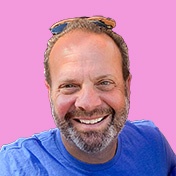 Mike Lieberman, CEO and Chief Revenue Scientist
Mike is the CEO and Chief Revenue Scientist at Square 2. He is passionate about helping people turn their ordinary businesses into businesses people talk about. For more than 25 years, Mike has been working hand-in-hand with CEOs and marketing and sales executives to help them create strategic revenue growth plans, compelling marketing strategies and remarkable sales processes that shorten the sales cycle and increase close rates.