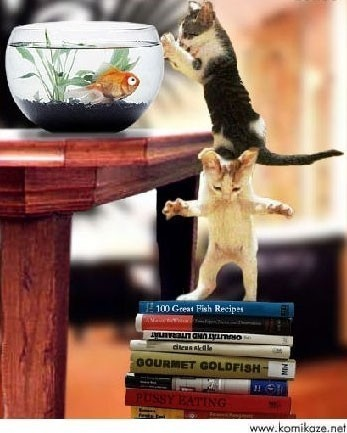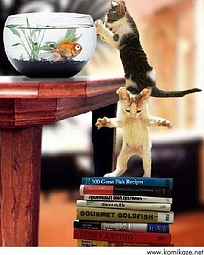 Buyer behavior has changed dramatically over the past few years. Social media, Google and the internet have empowered your prospects to look at the traditional buyer/seller relationship much differently. For more on this idea, you can click here to see how the book Fire Your Sales Team Today gives additional insights into his change and what to do about it.
Inbound marketing is built around this new buyer behavior. It educates instead of sells, it's helpful instead of pushy and it nurtures instead of presses. That being said, if inbound marketing doesn't influence the sales process to change it's not going to achieve its potential as a new approach to driving business results.
Inbound marketing has to include the sales process and below are the five reasons why this change in the way you market your company has to permeate into the sales process as well.
1. You are creating an experience that runs from first contact to raving fan of your company – Forbes recently posted an article claiming all the marketing experts are gone and it's now ONLY about the prospect experience. Inbound marketing is the perfect vehicle for mapping and delivering on that promise. The better the experience, the faster they will sign and the more people they will refer your way. This doesn't stop when they sign their paperwork. This concept of the experience flows through their entire lifecycle with your business.
2. You want your prospects to feel safe and change makes them nervous – If you are nurturing and helping them with your marketing, but your sales people put on the hard sell, they are going to get nervous and your process is going to grind to a halt. Worse yet, now they are smarter and looking for competitive companies to do business with. Make sure your sales process matches perfectly with your inbound marketing approach, so they feel safe all the way through to close.
3. Your sales people need a new process, guidance and tools – This IS like teaching old dogs new tricks. You are going to need tools and support to do it. Inbound marketing already provides you with those tools. For example, encourage your sales people to offer prospects a blog subscription. Heck, have them sign the prospects up. This ensures your prospects get touched daily, or at least weekly with educational content that gets them thinking positively about your business and how you might be able to help them.
4. You need a team approach to revenue generation – Marketing thinks sales doesn't follow up and sales thinks marketing delivers bad leads. It's an age old argument. Get everyone on the same page and focused on driving revenue for the company. Once everyone starts working together, sales process momentum increases exponentially. Content that marketing creates should be used in the sales process. Feedback on leads should be funneled back to marketing so they adjust their lead generation efforts. Everyone must work together.
5. You want to see real results in dollars, not just leads – Leads are a nice early indicator to revenue and an important metric. But leads don't pay the bills. Leads need to be turned into revenue. Inbound marketing tactics help you close more deals, close them faster and close them for more money.
It's challenging to change the way you think about marketing. Now we want you to change the way you think about sales too. The bottom line is your prospects have already changed the way they want to work with you and what they want from you in order to select you as their provider. Now you HAVE to change too.
Start Today Tip – Look at your current sales process. Is it effective? Is it delivering the kind of results you expected? Are you losing opportunities to competitors? One way to test this approach is to select a single sales person and work with them to implement a more inbound oriented sales process. If you see success as measured by shorter sales cycles, more closed deals, higher deal size, more referrals from prospects and happier new customers, you might want to consider more wide scale changes in early 2013.
Square 2 Marketing – Leading The Reality Marketing Revolution!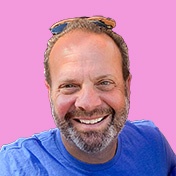 Mike Lieberman, CEO and Chief Revenue Scientist
Mike is the CEO and Chief Revenue Scientist at Square 2. He is passionate about helping people turn their ordinary businesses into businesses people talk about. For more than 25 years, Mike has been working hand-in-hand with CEOs and marketing and sales executives to help them create strategic revenue growth plans, compelling marketing strategies and remarkable sales processes that shorten the sales cycle and increase close rates.