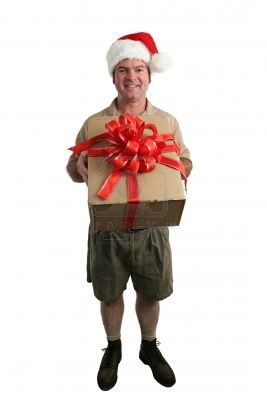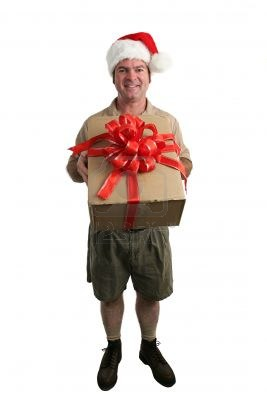 Everyone knows they need a website, but does everyone really know exactly how their website is supposed to support their business goals? Given some of my most recent experiences, I'm not sure people are 100% clear on this point.
Your website has ONE SINGLE MISSION—to deliver leads for your business.
Of course, it's not exactly as easily explained as that. This begs the question, "what is a lead?" We define a lead as someone who expresses interest in your business. They might NOT be an actual sales opportunity today. But they identified themselves to you because they liked what you had to say and wanted to learn more about you and your business. That sounds like a lead to me.
If we can agree that your website's sole purpose in life is to generate as many of these leads (the way we defined them) as possible, then we can move on.
Now you have to ask yourself, "Is my website generating these leads?" If not, we have to look at why not. Here are some typically reasons your website might not be generating leads and what you can do about it.
It only captures people who are sales opportunities – Right now there are people visiting your website and you have no idea who they are. Google reports that nine out of 10 people will visit your website before reaching out your company in any way. Not everyone wants to talk to you. In fact, most actually don't want to talk to you, not right away at least.
The reason we all love the web is that we get to look around anonymously. But when we find something we like we want to get involved. Right now your website probably ONLY has options for people who want to Contact You or Schedule An Appointment. But what about those people who aren't ready for that step? They are leaving and heading over to your competitor's site.
The way you fix this is by offering them educational content like whitepapers, research, tip guides, how to videos, educational podcasts, webinars and ebooks. This content is perfect for those people who like you but don't want to be sold to and those people who are just starting to look around for solutions like the ones your company provides. Add this to your website and you will immediately see an increase in leads.
It doesn't capture anyone – You would be surprised how many websites have no way for a visitor to reach out to the business. Sure you could email them from their Company Info page or call them directly, but that's not what your visitors are looking for. Worse yet, we see a lot of businesses whose Contact Us form actually doesn't work. So people fill it out and no one at the business is notified. The visitors just think, "I guess they weren't interested in my business." Shocking, but true! Test this on your site today.
Make sure that YOU get the emails from your website's Contact Us form. Someone else at your company should get it also, but make sure you see all the leads coming in.
It's capturing leads, but nothing is happening after that point – Again, under the category of shocking but true. We have had clients that are getting leads from their site, but no one at the firm knows what they are supposed to do about it or worse yet, the person that is getting the leads is ignoring them because they don't like the leads from the web. I know its hard to believe, but it happens.
Make sure you have an iron clad process for handling web leads. Make sure you get copied on all of them and that you know EXACTLY what's supposed to be happening when these come in. Treat them like gold. Follow up immediately and put their email addresses directly into your email database or lead nurturing system so that they get continuously reminded of how your business can help them.
Start Today Tip - Think about your website as if it's your retail store. If people wander in and then leave without you offering them something to entice them to stay or buy something—didn't you just waste an opportunity? Your website is the first impression that most of your future clients are going to get regarding your business. It's the first experience they have with your business.
Make that experience remarkable with tons of educational content in a variety of formats that they easily download and then make the follow-up equally remarkable. Don't put the hard sell on, but continue to offer help and assistance as they try to make a safe purchase decision. This is the essence of inbound marketing and what we do for our client's day in and day out.
Consider taking this approach for your business and see how quickly your company gets found, gets leads and grows sales.
Square 2 Marketing – Leading The Reality Marketing Revolution!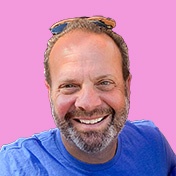 Mike Lieberman, CEO and Chief Revenue Scientist
Mike is the CEO and Chief Revenue Scientist at Square 2. He is passionate about helping people turn their ordinary businesses into businesses people talk about. For more than 25 years, Mike has been working hand-in-hand with CEOs and marketing and sales executives to help them create strategic revenue growth plans, compelling marketing strategies and remarkable sales processes that shorten the sales cycle and increase close rates.