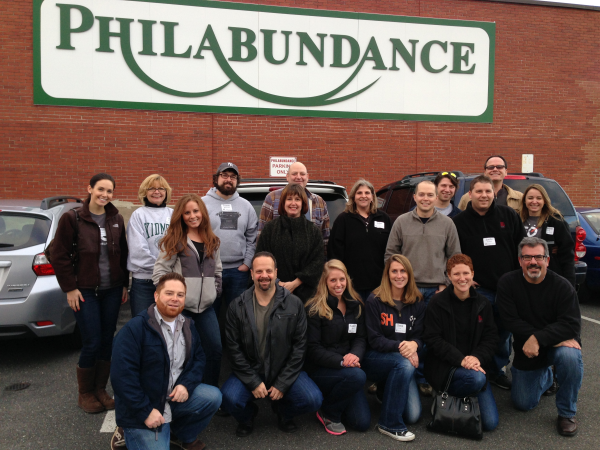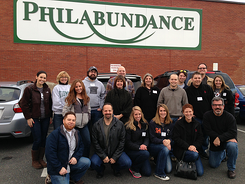 Square 2 Marketing spent the afternoon sorting and boxing milk for Philabundance. Our entire team bonded over chocolate milk, forklifts and packing tape...all for a good cause.
Philabundance was created in 1984 with the simple belief that no man, woman or child should go hungry. Their growth and eventual integration with the Philadelphia Food Bank in 2005 has made them the region's largest hunger relief organization. Square 2 Marketing has been volunteering its time at the food bank since 2010.
Our team doesn't participate in community service activities to get publicity. We do activities like this to build our team and help out people less fortunate than ourselves. But that being said, we are in business to help other companies grow so, as I promised yesterday, here are a couple of tips to help you leverage your community service efforts to help your business get found, get leads and close sales.
Tell a story – It's always about the story. Everything your business does should have a story associated with it. When you pull together as a team to support a charity or community service project, what are you really doing? Is it about team building? Is it about your local community? Is there a special reason you chose that specific organization or cause? Does it have a connection to your personal life? These are all elements of a good story that people will remember and want to share.
Leverage social media – Since we want people to share your company's story you have to use social media. Post pictures. Post a link back to a page on your website that highlights the details. Encourage people to share your story with their networks. Use all of the social sites relevant to your business and give it a little run up before, during and after the event. Remember, with the widespread use of smartphones and mobile devices,social media happens in real-time now so you should provide a blow by blow accounting of the event for all your fans to follow.
Do a press release – This isn't really about the press, it's about the search engine optimization. There are so few reports at newspapers these days; it's likely no one will even notice your release. But if you include your keywords, pictures, videos and links back to your site, there is a very good chance that this release can give you some significant SEO pop for very little investment. You do need to put your release out on the wire service. This is how you get cnn.com, cbsmarketwatch.com, Yahoo! Finance, 6ABC and other respected sites to backlink to your site. This usually costs around $300 for a local release.
Get a few backlinks from the benefiting organization – If you are going the extra mile and donating your time, ask the organization to give you a backlink to your site. It's not going to be the most critical link you get in SEO terms, but every link helps build the case for your story in a search engine's eyes.
Make it visual – Don't just write about it. Use pictures and video if possible. The more visual you make it, the more interesting your story becomes and the more likely people are to watch it and share it.
Start Today Tip – Doing community service isn't really about creating a marketing opportunity. It's about helping out, team building and being good member of the community. Most of us start businesses to support our families but in that process you should gain a feeling of corporate responsibility both to your team and to your community. Helping that community makes your business more successful.
Finding a community project is easier than you think. Start by asking your employees. Most of them probably already have organizations that they are associated with and would be thrilled to have their companies participate. The rest of the tips above can be leveraged to get your business a little more traffic and a couple of extra leads.
Square 2 Marketing – Leading The Reality Marketing Revolution!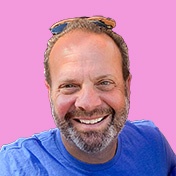 Mike Lieberman, CEO and Chief Revenue Scientist
Mike is the CEO and Chief Revenue Scientist at Square 2. He is passionate about helping people turn their ordinary businesses into businesses people talk about. For more than 25 years, Mike has been working hand-in-hand with CEOs and marketing and sales executives to help them create strategic revenue growth plans, compelling marketing strategies and remarkable sales processes that shorten the sales cycle and increase close rates.