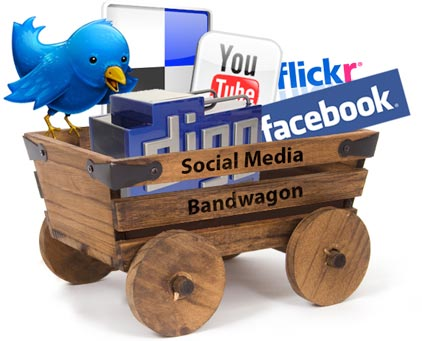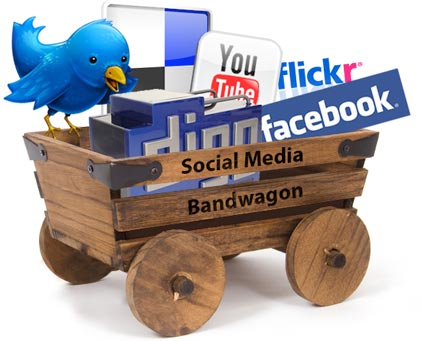 Do we all agree that social media is here to stay? If you think social media isn't for you or your business, think again. The numbers are too huge to ignore.
Every minute of every day, 100,000 tweets are sent, 684,478 pieces of content are shared on Facebook, 48 hours of video are uploaded to YouTube and 3,600 photos are shared on Instagram.
Your prospects are on social media, your competitors are on social media and if you want to get leads from your marketing programs—you better be on social media too. If the numbers alone didn't convince you, here are a few more reasons to include social media as part of your inbound marketing program today.
The economics are too hard to ignore – The game has changed. In the old days you had to rent an audience in order to market your business. You paid to get access to readers, listeners or watchers. Now you have to earn it. You have to create content, conversations and experiences that appeal and attract your target customer. The good news is that once you earn your audience they're yours to nurture and grow. Once you grasp this concept the numbers are very exciting. For every person in your network, there is a whole additional network that you know have access to, and so on. The sheer number of people you can reach with engaging and compelling content is huge.
Larger audiences influence prospects to get involved – Let's be honest. There is some deep seated human psychology going on beneath the surface of our obsession with social media. People are historically more comfortable when they are with other people like themselves. Social media enables you to "be with" other people like you. It also enables you to share stuff you like with these same people while you search for their reaffirming comments that you are a good, smart, attractive person. It perpetuates basic human needs in an electronic, easy to use and simple format. This is one reason why SO MANY of us are addicted to social media. Use this phenomenon to your advantage.
Your true (authentic) voice comes through – Your website looks like an electronic brochure. Your prospects have been trained to know its marketing speak. They don't believe you. But on social media it's not you saying it, now it's all their friends saying stuff about your business. It's conversational and typically part of a community so it's more authentic than advertising, marketing material (your website) or a sales conversation. It connects people to your business in a way that other marketing vehicles simply can't match.
It's easier than you think – The first thing you'll learn is that it's much easier than you thought. Yes, it takes some planning and work to use it correctly, but it's not as scary or time consuming as you think. Even better, the results will surprise you. For example, we generated 500 additional likes for Square 2 Marketing with just $168 in Facebook ads and we did it in just 5 days. Now, when we post content to Facebook, 500 additional people see what we did, share it with all of their friends and comment as part of the conversation we started on our site.
Your social media audience is a corporate asset – Most of us know our corporate database is a huge asset. All those names, numbers, email addresses and company data... but did you know your social networks are equally important? All your followers on Twitter, your Facebook fans, your LinkedIn connections, your YouTube viewers and your Pinterest followers are, in fact, valuable business assets. You need to make a strategic commitment to growing this number as fast as possible in every way possible.
It's not about your website anymore – Like I mentioned above, your website isn't enough anymore. Your website is an advertisement. Your prospects don't trust your website. They want to get to know the "real" you. They want to hear what others are saying about you and your business. You have to give them that chance. Your social media sites deliver that feeling of community everyone is looking for.
Reach and frequency has evolved into "the experience" – Everything we learned about marketing isn't working anymore. You can't just tell as many people as possible as many times as possible about your business and expect sales to go up. Now it's about the experience. Check out this article from the November issue of Forbes. Social media contributes to your prospects' experience. When they are part of a community and everyone is talking about, sharing, influencing and contributing their perspectives and opinions, the experience is enhanced. Enhance the experience and close the deal.
Start Today Tip - Take a look at your social media sites. Is your Facebook page ready for prime time? What about your LinkedIn, Twitter and YouTube channel? If it's not, now is the time to get it spruced up and start using it to create your own set of communities for people who are passionate about your industry, your company and your products or services. It's a great first step that everyone can do without any help from the outside. What happens next might be a little more complicated, but we are here to help. Reach out, we promise to go slow and teach you how to leverage social media so you get found more, get more leads and grow your sales.
Square 2 Marketing - Leading The Reality Marketing Revolution!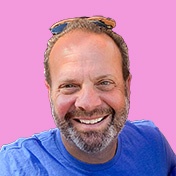 Mike Lieberman, CEO and Chief Revenue Scientist
Mike is the CEO and Chief Revenue Scientist at Square 2. He is passionate about helping people turn their ordinary businesses into businesses people talk about. For more than 25 years, Mike has been working hand-in-hand with CEOs and marketing and sales executives to help them create strategic revenue growth plans, compelling marketing strategies and remarkable sales processes that shorten the sales cycle and increase close rates.