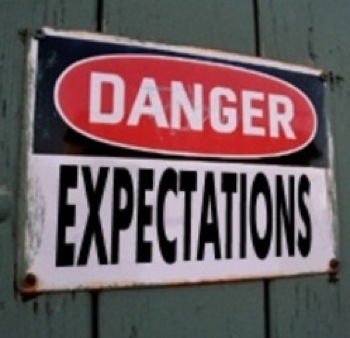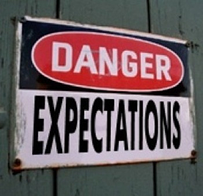 While inbound marketing is the best thing since sliced bread for marketers and business owners at companies of all sizes, it's not going to get you 100 leads tomorrow if you're not getting any today. There isn't a silver bullet or an "easy button" when it comes to marketing.
What inbound marketing does is give you a system and a process for improving the performance of your marketing over time. More importantly, it delivers that system in an affordable and highly efficient manner. It's critical that, before you start your inbound marketing effort, you spend a few minutes setting some realistic expectations based on the current performance of your marketing.
Here is how you do that:
Take a look at your current website traffic. How many visitors are you getting to your site? How many last month? What pace are you on for this month? What is the average over the past three months? This number is critical to understanding your starting point.
If you are only getting 200 visitors a month, you're not going to get 2,000 next month but you might get to 2,000 in ten months which should be viewed as an extremely positive accomplishment. If that's your goal, then establish a realistic goal for next month. Perhaps 250 or 300 would be acceptable. Remember, most of the improvements start slow and pick up speed over time as the full power of your program is implemented.
Look at your conversion rate. This is the percentage of people who identify themselves to you through your website. Honestly, most of our new clients have a zero percent conversion rate before they start their inbound marketing program. They get little or no leads from their websites.
Again, don't expect this to go to 10%. The industry average for home page conversion rates is between 1% and 3% depending on industry and other factors. Now it's NOT hard to improve this number quickly. With a strong offer and a call to action button on your current site, you can go from zero percent to 1% in the first month.
Your 200 visitors means you would be getting two leads a month from your site. That too is a nice improvement in a short timeframe. If you think ahead, when your site is getting 2,000 visitors, your 1% conversion rate will be generating 20 leads a month. Better yet, if you improve that converstion rate to 2%, you'll see 40 leads a month. See the power of improving conversions?
Now look at the marketing muscle you are putting behind driving people to your website and getting them to convert into leads. If you aren't blogging, creating educational content, sharing that content on social media, doing videos, webinars and press releases then you shouldn't expect to see dramatic improvements in traffic. The more you do, the more you will see improvements in the results. There is a direct correlation to activity and results. Want more? Do more!
A few days ago I blogged about a campaign approach to getting leads with an inbound marketing program. If you ONLY did half of those recommendations then you should expect to get less leads. It's that simple.
Here is another example. Every time you blog you impact your search engine optimization. Blog weekly and you impact that effort 4 times a month. Blog every day and you impact it 22 times a month.
Marketing has evolved into a scientific exercise and your goal is to find the perfect combination of frequency and tactics to deliver on realistic expectations. The more aggressive your goals, the more you should plan on investing in marketing. That investment could be your time or it could be the support of a company like ours. Either way, it has to get done by someone if you want to improve the performance of your marketing.
Start Today Tip - My marketing isn't working and I don't know why?!? We hear it every day. It's not working because it's not grounded in reality and orchestrated by analytics. Take control and fix it.
Square 2 Marketing – Leading The Reality Marketing Revolution!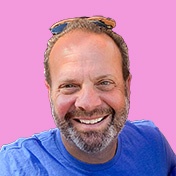 Mike Lieberman, CEO and Chief Revenue Scientist
Mike is the CEO and Chief Revenue Scientist at Square 2. He is passionate about helping people turn their ordinary businesses into businesses people talk about. For more than 25 years, Mike has been working hand-in-hand with CEOs and marketing and sales executives to help them create strategic revenue growth plans, compelling marketing strategies and remarkable sales processes that shorten the sales cycle and increase close rates.