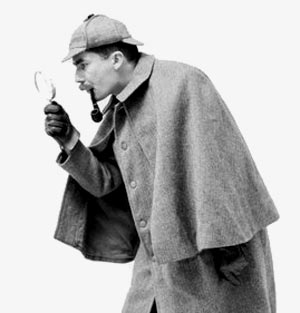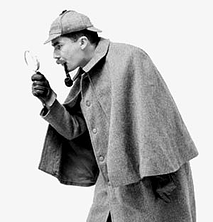 There are a lot of firms posing as Inbound Marketing firms these days. After all, it's really not that hard to call yourself an inbound marketing agency. All you have to do is change your website, business cards or the name of your firm and…viola! You're an inbound marketing agency.
But the real inbound marketing agencies have very specific methodologies, systems, processes, best practices, proven tactics and (most importantly) they have been doing it successfully for years.
You can ask for referrals or to speak with existing clients but to try and find the best firm to help you with your inbound marketing effort, here are 10 questions to ask any inbound marketing agency before you sign any type of agreement.
1. How long have you been practicing inbound marketing? There are new inbound marketing agencies that were website development, SEO or PR firms yesterday and today they practice inbound marketing. They aren't hard to identify. If you notice a concentration of recommendations in one area over another, this is probably the case. If they have only been practicing inbound marketing for a year or two, that might also be an indicator that they don't offer everything you need from a full inbound marketing program.
2. What were you doing before you did inbound marketing? Inbound marketing is a new practice, so it's likely most firms were doing something else before they focused on inbound marketing. Simply asking them is a great way to see what their core competency is and how it fits into their understanding of the broader inbound marketing effort.
3. How many of your clients are using inbound marketing tactics? Another great question to help you gauge their commitment to inbound marketing and their level of expertise. If only a percentage of their clients are doing inbound marketing programs then they probably haven't been doing it for long and aren't fully experienced in developing and delivering full-scale, performance-based inbound marketing programs for their clients.
4. What tools do you use to help you make inbound marketing highly effective? It's a question that has to be asked. Inbound marketing is highly analytical and tools are required to achieve a high level of performance. There are a number of software programs and web-based tools that give inbound marketers the data they need to actively manage your program.
5. How do you measure the success of your client's inbound marketing program? The software is one way to measure success, but there are others that should be easily identifiable by your potential inbound marketing partner. One great way is setting lead goals. Lead goals show clearly how many leads are expected and when they should be expected. These are typically set monthly and projected out 12 months.
6. How do you set expectations for clients on the performance of their programs? Expectations are challenging. They typically include a set of assumptions that make it difficult for both the agency and the clients. But if your agency is shying away from setting them anyway, you might not have the right partner. Lead goals do an amazing job setting reasonable and performance-based expectations. They also do a great job directly connecting other performance data like website traffic and conversion rate to leads so clients see that connection.
7. How do you report on the performance of the programs? It's not hard to report on performance but you are also looking for how reporting fits into an agency's process. How often will you get reports or be talking about performance? Who is responsible for performance reporting?
8. What is your process for making mid-course adjustments should program performance be less than expected? It's rare that client programs go exactly as expected. Most of the time there are issues that affect the performance of the program, some negative and some positive. Make sure you are clear on the process for adjustments to the program to take advantage of wins and quickly correct any challenges so that they become wins in short order.
9. How do you get to know my business before you start implementing inbound marketing? This is very important. Every business is different. Even if you are in the same industry your accounting firm isn't the same as the other guy's accounting firm. Your inbound marketing agency should have a process for quickly getting to know you, your people, your products/services and your industry. This is critical for success. If they want to skip it, short cut it or work on it later you might want to consider working with a different inbound marketing firm. Jumping right to tactics without agreeing on a sound inbound marketing strategy first is a recipe for wasted time and poor performance.
10. How do you plan for the ongoing inbound marketing tactics needed in our business? Inbound marketing isn't a "one-and-done" activity. It's not something you are going to do for a few months and then reap the rewards. If anyone is telling you that's how it works, run away. Inbound marketing requires a long-term commitment. It requires work day in and day out. It builds its own momentum and gains traction over time. The more you do, the longer you do it, the better your results. If you aren't getting a 12-month plan as part of your engagement, the proposed inbound marketing effort probably won't get you to your business goals.
Start Today Tip – If you haven't started considering an inbound marketing program for your business, now might be the time. Here you have 10 questions to ask the firms you are considering and a way to evaluate their answers. Even if you are considering a firm to help you with one part of your inbound effort, you can apply the same set of questions. Good job embracing inbound marketing, now let's get found, get leads and close sales.
Square 2 Marketing – Leading The Reality Marketing Revolution!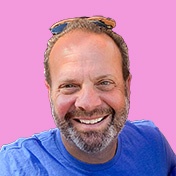 Mike Lieberman, CEO and Chief Revenue Scientist
Mike is the CEO and Chief Revenue Scientist at Square 2. He is passionate about helping people turn their ordinary businesses into businesses people talk about. For more than 25 years, Mike has been working hand-in-hand with CEOs and marketing and sales executives to help them create strategic revenue growth plans, compelling marketing strategies and remarkable sales processes that shorten the sales cycle and increase close rates.