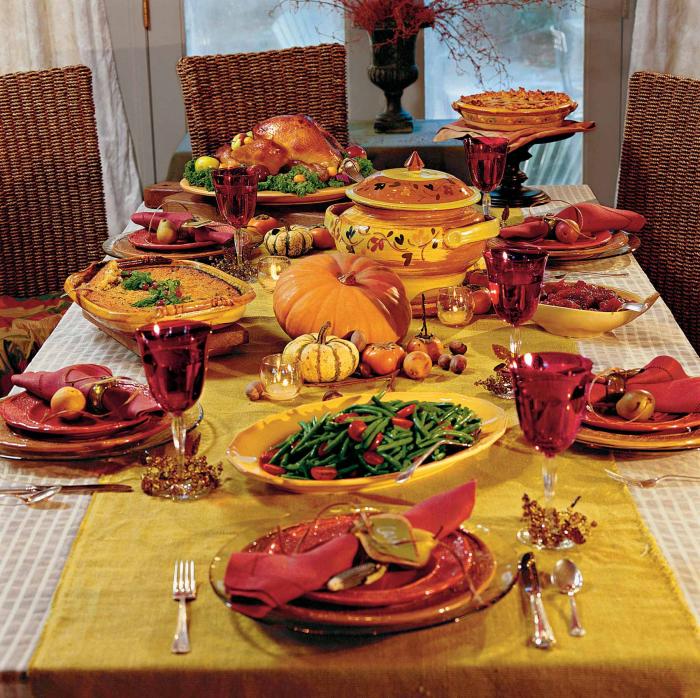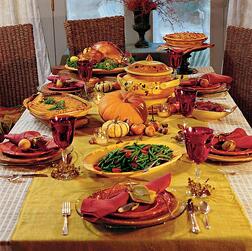 With Thanksgiving dinner just a few nights away, I can't help but think how a beautiful turkey day dinner is just like a perfectly integrated inbound marketing strategy.
First you have to know your guests, right? Do they have any food allergies? What did they like last year? This is just like knowing your target market. What do they want to learn about? What challenges are they facing? Knowing your target or knowing your guests helps you decide what to make for dinner or how to engage them with your marketing.
Corn Chowder – at my house we like to start with a soup course. It sets the table and gets everyone warmed up. From a marketing perspective that sounds like a well thought out marketing plan to me. Everyone knows what's expected, who is doing what, when it's going to happen and what the expected results are. It's easy to skip this course—but don't! Your meal won't be the same without it.
Cranberry Relish - not that jelly stuff, but authentic cranberry relish made with fresh cranberries, fruit and walnuts. The same applies to your social media strategy. Don't go the easy route. Be authentic and create your own original content.
Fresh Baked Corn Bread - sure you could go old school and do biscuits or rolls, but to get noticed you have to step away from the old and try something new. Add some fresh bacon pieces to the corn bread to really get everyone's attention. Be bold with your content. Create videos, white papers, tip guides, podcasts, webinars and eBooks that have a contrarian perspective. The bolder your opinions, the more attention you will receive and the easier it will be for you to get found, gets leads and grow sales.
Eggplant Au Gratin - you need a vegetable, but leave the green beans behind and include some new dishes that are unconventional. Everyone might be a little uncomfortable with the new dish when it's served, but one bite and the rave reviews come flowing in. Use social media like Facebook, LinkedIn, YouTube, Pinterest and Twitter to share your content. Your prospects are using social media. They are looking for businesses just like yours, take chance and give it a try.
Holiday Herb Stuffing - it wouldn't be Thanksgiving without the stuffing. Just like it wouldn't be marketing if you didn't consider how prospects find your business. Consider switching from a "get me on the first page of Google" approach to a "get found" approach. One that leverages the educational content you already have to make sure you are getting found on Google, Yahoo, Bing, Facebook, LinkedIn, YouTube, Twitter and Yelp. After all, do you care where you get found OR that you simply get found? The secret to this recipe is data. Make sure your website traffic is increasing every single month.
The Bird – it's the main course. It's the star of the show. It's just like your website, the cornerstone of your marketing. All the rest of the dishes set-up for the bird. All your other marketing leads potential prospects back to your website. Visitors have to connect emotionally in the first 10 seconds or they will hit the back button and head off to your competitor's site. You have to use visual Calls To Action to drive visitors to becoming leads and you have to start setting the table for the experience your prospects will have with your business.
Pecan Pumpkin Pie – I know you're full from dinner, but who can resist dessert? You can't stop eating now and you can't stop marketing either. Dessert is like lead nurturing. You did all the heavy lifting to get your prospects to find you, stop by your website, connect with your firm, download a free report and turn into a lead. They aren't ready to buy yet and your marketing has to keep them warm, continue the experience and keep helping them make a good decision all the way through their purchase process. Lead nurturing and email marketing are the best way to ensure you are front of mind for all your prospects.
If you are as hungry as I am, then my apologies. I am on my way out to get a turkey, cranberry and stuffing sandwich. But hopefully you got a few new ideas to help you think differently about how you tie social media, website design, content creation and conversion techniques together in your marketing strategy.
Start Today Tip – Take a look at your marketing effort. Are you missing any of the key ingredients listed here? One of the biggest mistakes business owners, CEOs and marketing pros make is that they don't rollout a fully-baked integrated program. Single tactics, disconnected tactics, or partially planned tactics all have the same result...missed goals, underperforming programs and the battle cry of confused marketers everywhere: "my marketing isn't working and I don't know why!" If this sounds like you, help is just a click away. Happy Thanksgiving!
Square 2 Marketing – Leading The Reality Marketing Revolution!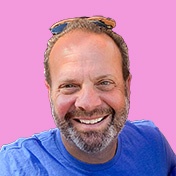 Mike Lieberman, CEO and Chief Revenue Scientist
Mike is the CEO and Chief Revenue Scientist at Square 2. He is passionate about helping people turn their ordinary businesses into businesses people talk about. For more than 25 years, Mike has been working hand-in-hand with CEOs and marketing and sales executives to help them create strategic revenue growth plans, compelling marketing strategies and remarkable sales processes that shorten the sales cycle and increase close rates.