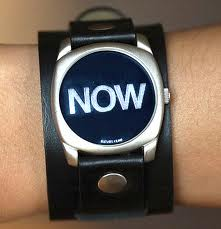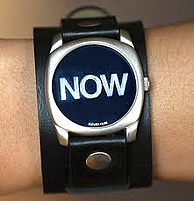 "When do you think we should start?"
It's a very common question our clients ask us. The answer is almost always the same: The sooner you start working on your marketing, the sooner you'll start to see leads as a result.
But this time of year is actually an excellent time to consider adding an inbound marketing effort to your company's marketing activities.
Here are six reasons why the holiday season makes starting your inbound marketing program a little easier.
This is going to take a little work – I'm not going to sugar coat it: inbound marketing takes work. You have to blog, create landing pages, create educational content and you have to regularly nurture your prospects. For most businesses, this time of year is a little easier. There are days you can grab around the holidays when your people might be off, your customers might be off and the pace slows down a bit. This is the perfect opportunity to put some energy and effort to adding an inbound marketing component to your company's sales and marketing effort.
It's going to take a little thinking – Besides the actual work, it's also going to take some thinking and some planning. After all, it's important that everything looks professional, that everything sounds like it's from the same company and that your messages are actually moving your prospects to action. That planning and thinking will go a long way. Don't jump right to the tactics without doing at least some marketing strategy work.
You might need a little help from some team members – If the pace slows down for you, it slows down for your team too. Grab a day or two before Thanksgiving and introduce them to inbound marketing. Then get their input into the educational videos they think your prospects would appreciate or the webinars they need to move your prospects through you sales funnel. Team members can do some of the work too. Ask them to write a few blog posts or tip guides before they head off for turkey or egg nog.
Your prospects have a little extra time now too – The pace slows down for your prospects too. They spend more time researching, surfing and looking for interesting information that will help them get ready for 2013. This is a great time to help them do their own planning and give them valuable educational information that positions you for consideration in 2013.
The experts have time too – The experts get into the giving mood around the holidays. They might be more willing to spend a little extra time with you—helping you figure out the details around your new inbound marketing program. Square 2 Marketing is currently in planning mode with a number of clients, working to create their 2013 inbound marketing program. Part of that process is leveraging best practices and learning from the past year. Why not take advantage of that while you plan for 2013.
If you get it started now, it will be up and running in January – If you start working on this now and it's your first pass at inbound marketing, it's probably going to take you until January to see some results. The sooner you start, the faster you get to reap the rewards. Most business owners panic in January and then start figuring out how to ensure they hit their sales goals for 2013. Get out in front of your goals and hit the ground running this new year.
Investing some time in 2012 to plan out your 2013 inbound marketing program will surely guarantee that you improve your company's ability to get found, get leads and drive sales.
Start Today Tip – If you've been thinking about what you can do differently in 2013, then inbound marketing provides you a collection of new marketing tactics for consideration. Even if you dip your toe in the water and try only a few tactics, now is the perfect time to research, plan and start implementing those new tactics. This ensures that when January rolls around, your program is up and running, your business is getting found, leads are streaming in and your sales are on target to exceed expectations.
Square 2 Marketing – Leading The Reality Marketing Revolution!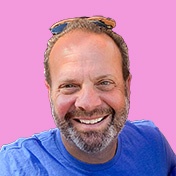 Mike Lieberman, CEO and Chief Revenue Scientist
Mike is the CEO and Chief Revenue Scientist at Square 2. He is passionate about helping people turn their ordinary businesses into businesses people talk about. For more than 25 years, Mike has been working hand-in-hand with CEOs and marketing and sales executives to help them create strategic revenue growth plans, compelling marketing strategies and remarkable sales processes that shorten the sales cycle and increase close rates.