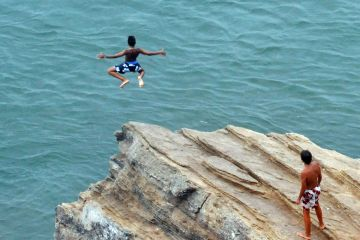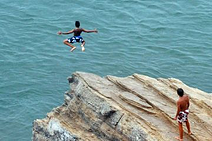 Everyone is talking about the country's fiscal cliff. But did you know that inbound marketing keeps your lead generation efforts from falling off a similar precipice?
If you are doing more traditional advertising and branding campaigns, then you know that you have to sustain those efforts month over month or else everything grinds to a halt.
Ads don't have a long shelf life. Television and radio spots are gone seconds after they run. Print ads might have a slightly longer shelf life, but only if you agree to the "pass along" principle. Web banner ads and other forms of outbound marketing just don't contribute to lead generation much past their initial use.
While it's still important to sustain your inbound marketing effort month over month, when it comes to shelf life this new approach is much, much different. Creating educational content literally seeds your marketplace with opportunities for prospects to find you, get to know you and connect with your business.
Here are a few examples:
Free Report Shared with a LinkedIn Group – Ever post a comment to a discussion group on LinkedIn? That comment resides on that page for days, sometimes longer depending on the traffic and member engagement. If you posted a Free Report to that same discussion group, with a link back to you're a landing page where you captured a visitor's email address, you would have a lead-generating marketing tactic that hangs around on the web for days.
Better yet, it's part of a site that encourages content sharing. So what might be originally seen by a few hundred could easily be shared and seen by 10,000 or more people over the course of the next few days without any additional investment.
Search optimized Press Release – A similar scenario could be played out with a press release. If you craft your release with targeted keywords, optimized video or images and links back to a landing page, you might just end up with a highly ranked search result that lives on in perpetuity. Square 2 Marketing had a press release stay on the second page of Google for two years after the release was originally distributed.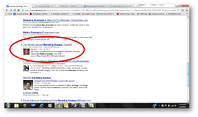 Your Own Blog – With the changes in Google's search algorithms, blog posts are the hottest content on the web today. Blog posts are searched, ranked and presented to searchers on a regular basis, especially when they're shared through social media. The picture here shows one of our blog posts, one PAGE 1 of Google because it was shared across Google Plus.
"How To" Videos – Videos posted on video sharing sites like YouTube, Vimeo, Metacafe and others provide content that resides virtually forever. All of these sites are constantly driving viewers to their content and these viewers are searching for all kinds of content. YouTube is now one of the highest trafficked sites on the web. Post your videos here with the right tags and keywords and new visitors will find your content. Include attractive call to action offers on the video and these visitors will find your website and your business.
Infographic posted to a blog site – Perhaps one of the newest and most popular content options is the infographic. There are infographic sites and people love sharing infographics. Images are now highly ranked on Google. Make sure you tag your images with your keywords and these informational images will help your business get found, get leads and close sales.
Start Today Tip – Make sure your marketing tactics aren't one and done. You need an active, integrated and ongoing inbound marketing machine to make any progress. If you select the right set of tactics, like some of the ones outlined above, your marketing program will continue to drive leads over time. If you stop marketing, for any reason, at any time, your should expect a drop off. Marketing is a marathon, not a sprint. There are no "Easy Buttons." Inbound marketing takes a commitment to process and to ongoing effort. Make the commitment, get found, get leads and close sales.
Square 2 Marketing - Leading The Reality Marketing Revolution!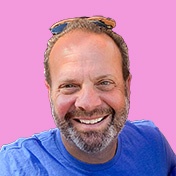 Mike Lieberman, CEO and Chief Revenue Scientist
Mike is the CEO and Chief Revenue Scientist at Square 2. He is passionate about helping people turn their ordinary businesses into businesses people talk about. For more than 25 years, Mike has been working hand-in-hand with CEOs and marketing and sales executives to help them create strategic revenue growth plans, compelling marketing strategies and remarkable sales processes that shorten the sales cycle and increase close rates.