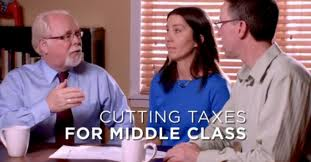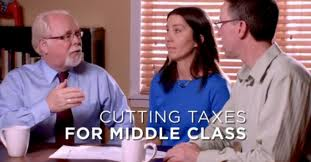 If you watched TV or listened to the radio lately then you're probably overwhelmed with political advertisements. Actually, overwhelmed might be an understatement.
The reality is: I don't remember any of them and I am not voting for anyone based on their ad campaign.
What I do know is that politicians are wasting millions of dollars on ad campaigns that don't actually contribute to them getting elected or re-elected to office.
Here are a few inbound marketing upgrades that will improve the effectiveness and efficiency of your political marketing and the marketing for your company.
Create educational content – Politicians might have a slightly more challenging time with this than B2B or B2C business owners, but the concept is the same. People are confused. They are confused about who to vote for and they are confused about what to buy. Their goals are the same. They want to make a good decision. Giving them content that helps is the first step in an inbound marketing effort. For example, what if a politician actually published her 10 Step Plan to reduce the deficit? Wouldn't you want to read that? If it made sense and you agreed with it, wouldn't you want to vote for her?
Distribute educational content – Now that you have the content, you have to get it out to the public or to your target prospects. Today, we have to the tools like social media and search engines that help get this content out and into the hands of people who are looking for it. If you create the content with the right keywords, it's easy to get your content in the hands of voters and prospects alike.
Drive them to a landing page – People don't make purchase decisions instantly. It takes an ongoing conversation. You have to get them to identify themselves. By driving them to a dedicated landing page, you convert them from anonymous visitor into someone who has given you permission to reach out to them on a regular basis. Some politicians are actually already doing this by getting friends and followers on their social media sites.
Nurture them – As we said, one interaction might not be enough to convince them you are the right person for the job or that your company has the right products and services for their business. You have to communicate with them in a regular and rhythmic fashion. You have to communicate with them in a way that works for them. Some might want email, others Tweets, more might prefer Facebook messages. As long as the information you are providing helps them, your messages will be welcome.
Get them to know, like and trust you – The ultimate goal is getting their vote or getting them to buy from your company. This won't happen until they know, like and trust you. This also won't happen until their pain becomes acute. The election forces politicians' pain to become acute on Tuesday. But for the rest of you, the nurturing process has to continue so that when their pain does become acute, they turn to you and not to your competitors.
Get them to tell all their friends, family, colleagues and peers about you – This approach is directly related to getting referrals and feeding your networks so they share your story with others. The more you educate, advise, counsel and coach your target buyers or potential voters and help them make the best decision for them, the more they will happily share your information with everyone they know.
Start Today Tip – Take a lesson from the political campaigns you see on TV. If they drive you crazy, consider an objective look at your own marketing. Are you cold calling? Are you using TV or radio advertising? Have you purchased print ads in magazines? You're doing the same thing...is it working? Stop and consider a change. Inbound marketing provides all the tools you need to deliver more effective ways for your business to get found, get leads and drive sales.
Square 2 Marketing – Leading The Reality Marketing Revolution!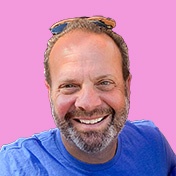 Mike Lieberman, CEO and Chief Revenue Scientist
Mike is the CEO and Chief Revenue Scientist at Square 2. He is passionate about helping people turn their ordinary businesses into businesses people talk about. For more than 25 years, Mike has been working hand-in-hand with CEOs and marketing and sales executives to help them create strategic revenue growth plans, compelling marketing strategies and remarkable sales processes that shorten the sales cycle and increase close rates.