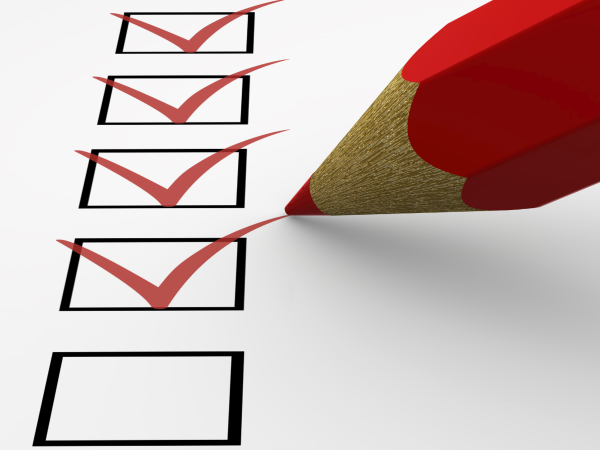 A few weeks ago we published the Ultimate Checklist for Inbound Marketing. The response to that blog post was so positive that we decided to do one for blogging.
While most of you know how important it is to blog and we rarely fail to reinforce that point with you, we wanted to give you even more specifics around blogging best practices. Enjoy!
Make sure your blog is configured properly to drive traffic back to your website. HubSpot ensures this is the case, but make sure whatever blog service you use provides the same set-up option.
Know your keywords. If you don't know how prospects are searching for your company, products or services, you won't be using the right words in the blog post titles, copy, tags, meta tags and image tags.
Do some real research with real tools. Don't guess. You need to find the set of keywords that are highly relevant, searched frequently and aren't going to be so difficult that you never achieve any real results.
Create an editorial calendar or a list of potential blog topics before you start writing. This prevents you from stalling out or getting frustrated when you have to come up with blog topics.
Make sure visitors know exactly how to sign up. If you want people to be able to receive your blog posts, you need to make it easy for them to subscribe either via email notifications or by an RSS reader feed.
Make sure you promote the blog. Sales people, customer service people, everyone in your company should be telling others about the blog and encouraging them to sign up. If you blog and no one is reading it, it's not going to help you get to your goals.
Start with the title. Keep it short. Google only recognizes 70 character page titles in search returns, so try not to exceed this limit and make sure your keywords are in the title every time you blog.
Try to write tomorrow's post today. Always try to stay a day ahead. This gives you a chance to review it before it's posted, make sure there aren't any typos, and you won't feel rushed to get it done day in and day out.
Keep the post to between 500 words and 800 words. Any longer is too long and you risk losing the attention of your readers.
Include links back to pages on your website for each of your keywords. For example, when we talk about marketing strategy in a blog post, we link it back to a page on marketing strategy.
Use calls to action at the bottom. This post has a maroon bar on blog ideas. These calls to action are important if you want to convert blog readers into leads for your business.
Use images, pictures or graphics. These make your post more interesting and offer a chance to include additional links and additional keyword-centric tags.
Use social sharing buttons prominently on your posts. Encourage your readers to share posts. This will introduce you to hundreds of new prospects every single time you post.
Keep track of blog subscribers. Make sure they are going up each week. Don't worry about comments, but keep track of the people who like, share, tweet or post your blog posts to their social networks.
The more frequently you blog, the better. The more you blog, the more pages get indexed, the more pages have your keywords, the more likely readers will share your posts and the more clients, prospects and partners receive your marketing message. While your email marketing campaign might reach prospects once a month, the blog might reach them two, three or more times a week.
Start Today Tip - Start at the top of the list and work your way down. Set a timeline for progress and stick to it. Start small by just doing the list of potential blog topics today or start with the keyword research. After you have that, try a post or two. If you feel like you need help, reach out to an inbound marketing specialist for guidance or assistance.
For more tips on blogging and how it adds to website traffic, leads and more business, click the button below and we'll show you how it might work for your business.
Square 2 Marketing – Leading The Reality Marketing Revolution!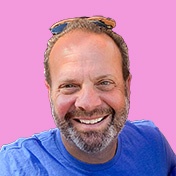 Mike Lieberman, CEO and Chief Revenue Scientist
Mike is the CEO and Chief Revenue Scientist at Square 2. He is passionate about helping people turn their ordinary businesses into businesses people talk about. For more than 25 years, Mike has been working hand-in-hand with CEOs and marketing and sales executives to help them create strategic revenue growth plans, compelling marketing strategies and remarkable sales processes that shorten the sales cycle and increase close rates.