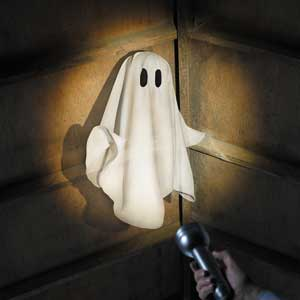 Goblins, ghosts and ghouls are everywhere as we get ready for Halloween. Allow me some creative license over the next few days so I can use the Halloween theme to continue sharing secret tips on getting leads by using inbound marketing.
Today, I'm going to share a proven method that is guaranteed to drive new visitors to your website and new leads for your business...guest blogging.
Blogging is one of the hottest and most effective marketing tools available today. It helps with search engine optimization by adding keyword-rich content to your website. It also helps keep your content fresh since Google is ranking sites with recently added content ahead of sites that are older and not updated regularly.
It helps you speak to your clients, prospects, partners and followers on a regular basis, more often than a monthly email campaign, for example. It provides an opportunity for you to express thought leadership and helps your prospects get to know, like and trust you. It also gives you content to share with your social networks.
When it comes to lead generation, guest blogging gives you an extra advantage. The process of creating regular blog content allows you to offer that content to other blogs who are always looking for fresh new content to share with their audience.
Here are a few simple steps to help you be a guest blogger.
1. Create a list of potential guest blog sites. This is easy. If you Google "guest blog" + "your industry" OR "topic you want to blog about" you will get a list of sites that are interested in having guest bloggers.
2. Start at the top and reach out to the editors. Talk to the people responsible for creating content, choosing contributors and finding guest bloggers. Most of these sites have these people fairly visible on the site. It shouldn't take more than 10 minutes to find the right contact.
3. Reach out to the right person. Identify yourself as someone who has something important and relevant to say. Take a stand. Focus on a specific topic or position yourself as a subject matter expert. Provide a few links to some of the best, most relevant blog posts you've written in the past. This is why you need to blog a bit, before you start guest blogging. Make sure this outreach focuses on your target's audience and not on your own. This is about how you are going to help them get the results they're looking for.
Most of the time these editors are thrilled to have content and they will react positively. Sometimes they might ask for some topic suggestions. Be prepared to give them what they want and make sure you understand their audience. In this guest blog post I did, I was told their audience is mostly advanced social media users and to make sure my content wasn't too basic.
5. After you get approval on a topic, then write the post. A good general rule is to keep your post between 500 and 800 words, but most of the time the editor will provide specific guidelines. Submit the post. Don't worry if they edit it a bit.
6. IMPORTANT: Make sure that your post includes a call-to-action at the end. This should be the offer of ADDITIONAL relevant content. Here is an example. To learn more about social media, click here to download our Free Report:4.5 Ways To Drive Leads With Social Media.
7. Create a dedicated landing page for this blog post so that you can track traffic and conversions.
8. Track results. Square 2 Marketing delivered 60 leads in two days as a result of the guest blog post above. Take another look at the post. Notice the social shares associated with it. This guest blog allowed us to be introduced to thousands of new people.
You can get the same results for your business by following these simple steps.
Start Today Tip – I know this might be intimidating. You might be thinking, "Who is going to want to hear from me?" Lots of people! You are an industry expert and, most importantly, they are starving for original content. Just create the initial list. Do the Google search and get a list of potential sites together. Send a single email to one editor and you will probably be surprised at the response. The rest is up to you. Need help? Just ask. It's what we do every day
Square 2 Marketing – Leading The Reality Marketing Revolution!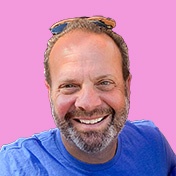 Mike Lieberman, CEO and Chief Revenue Scientist
Mike is the CEO and Chief Revenue Scientist at Square 2. He is passionate about helping people turn their ordinary businesses into businesses people talk about. For more than 25 years, Mike has been working hand-in-hand with CEOs and marketing and sales executives to help them create strategic revenue growth plans, compelling marketing strategies and remarkable sales processes that shorten the sales cycle and increase close rates.