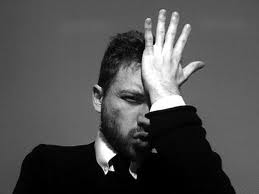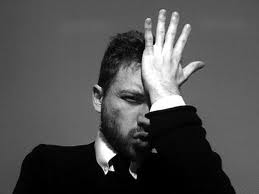 We talk a lot about the benefits of inbound marketing. We try to share educational information to help our subscribers, clients and friends learn about inbound marketing. Today, we wanted to help you avoid the top five potential pitfalls when practicing inbound marketing.
Mistake #1 - Starting inbound marketing without a sound marketing strategy. At Square 2 Marketing, we believe so strongly in the "strategy before tactics" motto that we won't work with a client unless you let us help with your strategy first. That may sound rigid but we learned early on that if a business doesn't have a sound marketing strategy, it doesn't matter whether you practice inbound or outbound marketing, it's not going to deliver results. Our clients hire us to get results. That's why we insist on creating a marketing strategy to galvanize and organize their marketing tactics around, helping businesses like yours get found, get leads and drive sales.
Mistake #2 - Thinking inbound marketing software, like HubSpot, does it all. Software is a tool that does what you tell it to do. While HubSpot makes inbound marketing easier, it doesn't tell you what to blog about, what videos to create or how to use Facebook to engage your target buyers. You need a well thought out, detailed, 12-month marketing plan (see mistake 1) to get the most from your inbound marketing software.
Mistake #3 - Not paying attention to the numbers. Inbound marketing takes the art of marketing and turns it into a science. Almost everything you do with inbound marketing has a number and metrics associated with it. Make sure all your specific inbound marketing tactics have performance expectations associated with them and your overall program has expectations in terms of leads generated and sales closed. As an example, we do lead goal worksheets for all our clients so they clearly see how the inbound marketing tactics impact website traffic, conversion rates, leads and sales. This gives us and our clients a perspective and a benchmark before we even start the actual marketing.
Mistake #4 – Not integrating inbound marketing with your outbound marketing. Not everyone is willing to stop their traditional advertising right way. That's fine. But you can use an inbound marketing approach to make traditional advertising quantifiable and lead generating. How? Simply add a compelling call to action on your print ads, TV spots, radio ads or web banner ads. Drive people to a dedicated landing page for tracking purposes and convert those visitors into leads. Now you can nurture those leads efficiently and effectively instead of relying on old-school reach and frequency methods that just don't work.
Mistake #5 – Not staying current with inbound marketing changes. Marketing is changing very quickly. Google now changes their algorithms every other week. Facebook, YouTube and LinkedIn add new features and change policies regularly. Inbound marketing is much more complex and requires a higher level of attention, detail, analysis and expertise than the old advertising-based marketing. While it's more affordable and more closely oriented to the new buyer behavior, it is more complicated. Stay up to date on all the changes and adjust your program accordingly. On the other hand, if you hire an inbound marketing agency, they bring the expertise and knowledge required to get you the leads your business needs to grow.
Start Today Tip – Take a look at your current inbound marketing program. Are you making any of these mistakes? If so, course correct immediately. If not, good for you. If you aren't doing inbound marketing yet, consider trying a few of the starter tactics like blogging, adding landing pages, and creating educational content with a compelling CTA (call to action) for your home page. Maybe you want to talk to an inbound marketing agency. We happen to know a really good one.
Square 2 Marketing – Leading The Reality Marketing Revolution!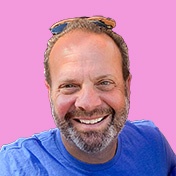 Mike Lieberman, CEO and Chief Revenue Scientist
Mike is the CEO and Chief Revenue Scientist at Square 2. He is passionate about helping people turn their ordinary businesses into businesses people talk about. For more than 25 years, Mike has been working hand-in-hand with CEOs and marketing and sales executives to help them create strategic revenue growth plans, compelling marketing strategies and remarkable sales processes that shorten the sales cycle and increase close rates.