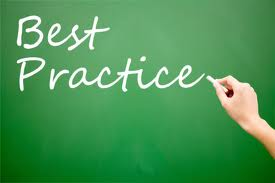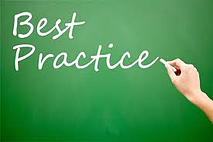 Hopefully you read last Thursday's installment of this blog post where we focused in on the first five of our 15 best practices for lead generation, lead nurturing and new sales. If you missed it, click here.
Today we're highlighting five more best practices, in the hopes that you'll continue to make small improvements each and every day.
6. Leverage videos – Your prospects love video. YouTube has hundreds of millions of viewers for a reason. Recent research showed that 63% of people consider themselves visual learners and would prefer to watch something instead of reading about it. Take advantage of that data and provide your prospects with videos. We recently completed a "reference reel" for a client. This short video included a number of customers telling stories about their experience with our client. Now the client uses this video instead of asking clients for references. It works like a charm.
7. Co-create your final recommendations – Long contract documents and even the term "proposals" scare prospects. Consider changing your approach and offering agreements. Work with your prospects to create solutions that they agree to up front. Even when prospects buy, they might not be "bought in." Co-creating the solution makes sure both parties are on the same page and it often shortens the sales cycle by eliminating the need to negotiate.
8. Ask questions about their business – One way to get people talking is to ask them questions they can answer. Ask them about their business. People love talking about themselves and as they do, they get very comfortable. The more comfortable they are, the safer they feel and the more emotionally connected they are to you and your company. There is a more practical reason for asking them questions: you might learn something! The more your prospects talk, the more likely they'll share something interesting; some challenge, issue or frustration that you, your products, services or company might be able to solve for them.
9. Ask why, three times – If you want to get to the real issue, try asking "why" three times. Why do you need that new website? Ok, its three years old, but it works fine, why do you need it redone? You don't like it. Why don't you like it? Oh, because you need it to generate more leads. So it's not a new website you need, but more leads to help grow your business. Now we can start talking about the real challenges.
10. Leverage ALL your networks – Most of us are great at leveraging our networks. Especially our networks of friends, past coworkers, and family. But now that social media is in play, we all have extended networks that we need to consider assets. With the click of a button, you're able to send out links to every single Facebook friend, LinkedIn connection, Twitter follower and YouTube viewer. Keep that in mind as you build your professional networks. Make sure you connect with EVERYONE! These social media networks are a critical part of any successful marketing effort. Cultivate them, grow them and remain active with all of them.
Start Today Tip – Try this excercise to see what your overall company network looks like. Ask all your sales people to give you the numbers on their own networks. How many LinkedIn connections do they have persoonally? How many email addresses in their work-related Outlook? How many friends on Facebook? Any Twitter followers?
Add all those numbers up across everyone with sales related assignments in your company. Those numbers are going to be big. Now consider how to leverage this network and get started sharing educational content. Then make it mandatory to try and grow that number 10% per month. Welcome to inbound marketing!
Square 2 Marketing – Leading the Reality Marketing Revolution!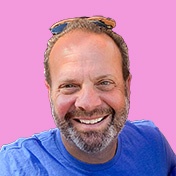 Mike Lieberman, CEO and Chief Revenue Scientist
Mike is the CEO and Chief Revenue Scientist at Square 2. He is passionate about helping people turn their ordinary businesses into businesses people talk about. For more than 25 years, Mike has been working hand-in-hand with CEOs and marketing and sales executives to help them create strategic revenue growth plans, compelling marketing strategies and remarkable sales processes that shorten the sales cycle and increase close rates.