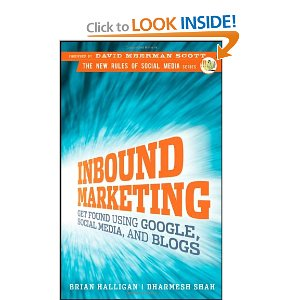 In yesterday's blog post we learned that Big Bird is an avid reader who loves to learn. So today's post highlights a few select works that should be on every inbound marketer's "must read" list.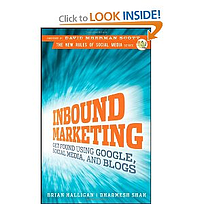 The first book has to be Inbound Marketing by Brian Halligan and Darmesh Shah. Inbound Marketing is a how-to guide to getting found via Google, the blogosphere and social media sites. Traditional "outbound" marketing methods like cold-calling, email blasts, advertising and direct mail are increasingly less effective these days.
People are getting better at blocking these interruptions out using Caller ID, spam protection, TiVo, etc. People are now increasingly turning to Google, social media and blogs to find products and services. Inbound Marketing helps you take advantage of this change by showing you how to get found by customers online. Click here to check it out on Amazon.
Another must read is The New Rules of Marketing and PR by David Meerman Scott. This book has brought thousands of marketers up to speed on the changing requirements of promoting products or services in the new digital age. This is a one-of-a-kind, pioneering guide, offering a step-by-step action plan for harnessing the power of the Internet to communicate with buyers directly, raise online visibility and increase sales. It's about getting the right message to the right people at the right time -- for a fraction of the cost of a big-budget advertising campaign. To get a preview, click here.
Revenue Disruption by Phil Fernandez delivers bold new strategies to transform corporate revenue performance and ignite outsized revenue growth. Today's predominant sales and marketing model is (at best) obsolete and (at worst totally) dysfunctional. This book offers a completely new operating methodology based on a sales and marketing approach that recognizes the global technological, cultural and media changes that have forever transformed the process of buying and selling. Revenue Disruption examines the problems of the current model and offers real-world solutions for fixing them. Click here to see this selection.
I would highly recommend Fire Your Sales Team Today by Mike Lieberman and Eric Keiles. Check it out on Amazon. In this book, readers are exposed to three big ideas. The Internet has permanently changed the way people make purchasing decisions. Businesses need to consider transitioning to a guided sales process and the traditionally separate sales and marketing departments need to be merged into a single Revenue Department.
Since content is king, a must have for the inbound marketer's book shelfis Content Rules: How to Create Killer Blogs, Podcasts, Videos, Ebooks, Webinars.Ann Handley brings us the ultimate guide to creating engaging web content and building a loyal following. The book focuses on blogs, YouTube, Facebook, Twitter, Google+ and how these platforms are giving everyone a "voice," including organizations and their customers.
Content Rules equips you for online success as a one-stop source on the art and science of developing content that people care about. This coverage is interwoven with case studies of companies successfully spreading their ideas online -- and using them to establish credibility and build a loyal customer base. Click here to see the book.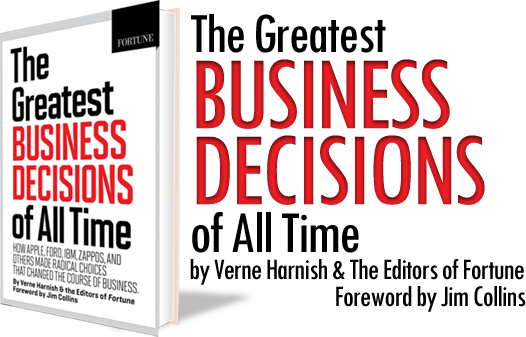 Finally, while this book is a little more general, it fits perfectly to position why inbound marketing must be accepted by the general business community despite its unconventional nature.
The Greatest Business Decisions of All Time is Verne Harnish's latest book. Author of the ever-popular Mastering the Rockefeller Habits, Verne, along with some of the top writers and editors at Fortune magazine, shares the inside story on 18 of the most unconventional decisions ever made in business –- decisions that not only changed companies, but changed entire industries and even nations.
Here's a link to the book site www.greatestdecisions.com where you can download a free chapter (GE's key decision) and read Verne's six page introduction.
Start Today Tip - Pick a few of these books and start learning inbound marketing from the masters.
Square 2 Marketing - Leading The Reality Marketing Revolution!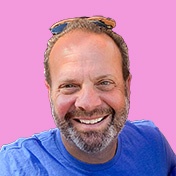 Mike Lieberman, CEO and Chief Revenue Scientist
Mike is the CEO and Chief Revenue Scientist at Square 2. He is passionate about helping people turn their ordinary businesses into businesses people talk about. For more than 25 years, Mike has been working hand-in-hand with CEOs and marketing and sales executives to help them create strategic revenue growth plans, compelling marketing strategies and remarkable sales processes that shorten the sales cycle and increase close rates.