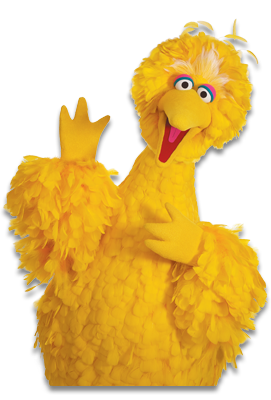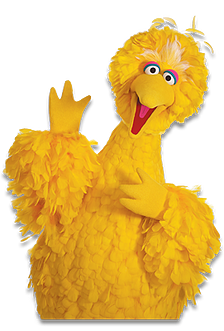 Big Bird made headlines worldwide when he was mentioned at the presidential debate last week. It seemed like a good time to recognize Big Bird for his abilities as a premier inbound marketer.
Big Bird tweets. In fact, he is a master tweeter. He tweets multiple times a day and if you are considering practicing inbound marketing, then tweeting has to be part of your daily practice as well.
It's not enough to simply push out tweets on a regular basis. To truly be an inbound marketing master like Big Bird, you need to engage your followers in a conversation. Big Bird is constantly tweeting about his friends from the block and encouraging others to join in.
Big Bird collects content. Just like he collects items for his nest, he also collects relevant educational content that his friends, followers and connections might be interested in.
One of the most important lessons that Big Bird teaches us is that educational content doesn't always have to be original and, if you find something fantastic that someone else created, it's still going to be helpful in getting your word out to the world.
Big Bird loves to share. After he has collected educational content, Big Bird now spends some of his day sharing that content with all of his friends across all his social networks. Posting it around his virtual neighborhoods so that his friends, followers and connections are able to view, read and enjoy some of the content he found interesting.
Big Bird knows the importance of practice. To get really good at something new (like inbound marketing) you have to practice. When it comes to inbound marketing, Big Bird practices every single day. He does a little in the morning and then again around lunch. He finishes his day with some inbound marketing activities too. This helps him develop good habits and he gets better each day. After all, practice makes perfect.
Big Bird loves to learn. Since inbound marketing is still a relatively new thing, it requires some new or different skills than you might have perfected in the past. Big Bird knows that having someone to teach you these new skills is important and having someone to look over your shoulder while you practice these new skills helps you get better, faster.
Big Bird spends some of his day with people who teach him new lessons so that he is always improving as an inbound marketer. You need to have a person you can turn to when you get stuck with your inbound marketing.
Finally, Big Bird is one of the nicest, seven foot, yellow birds around. Inbound marketers are part of a community that treats prospects with respect by educating, advising, coaching and counseling them.
By using inbound marketing techniques, you demonstrate that you want to give people the information they need to make a strong purchase decision. More importanly, inbound marketing show them you aren't interested in hard-selling or pushing them into making a decision. You're just there to help.
Take a few lessons from Big Bird before you start your next inbound marketing campaign and for some fun check out Big Bird's Facebook page.
Start Today Tip – Consider how you collect and share content. Since inbound marketing is new, most businesses are still learning how to optimize their inbound marketing campaigns. You should consider partnering with someone who has been practicing inbound marketing longer than you. It's not as quick or easy as the old style marketing (i.e. buy an ad, wait for the phone to ring) but it's much more effective and efficient. Ask yourself: "What would Big Bird do?"
Square 2 Marketing - Leading The Reality Marketing Revolution!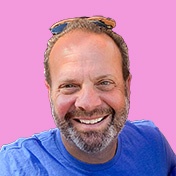 Mike Lieberman, CEO and Chief Revenue Scientist
Mike is the CEO and Chief Revenue Scientist at Square 2. He is passionate about helping people turn their ordinary businesses into businesses people talk about. For more than 25 years, Mike has been working hand-in-hand with CEOs and marketing and sales executives to help them create strategic revenue growth plans, compelling marketing strategies and remarkable sales processes that shorten the sales cycle and increase close rates.