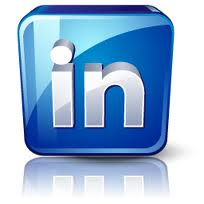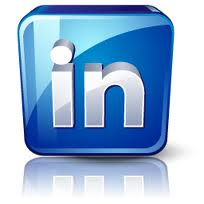 One fast and easy way to get more visitors to your website is to use LinkedIn Groups to introduce your business to people who don't know you yet.
Here is a step-by-step process for helping your business get found on LinkedIn.
Step 1 – Do a quick search on LinkedIn for the groups whose members include your target prospects. There are 175 million users on LinkedIn and over 1 million different groups. Some of these groups have thousands of members. Chances are there's the perfect group for your target buyers.
Most of the groups allow anyone to join. Other groups have moderators who allow membership after a short request process. Regardless, select two or three groups that have your target prospects as members and join.
Step 2 – Now monitor the conversations for a few days. Most groups have an automated setting that will email you any conversational posts so you don't have to visit the site everyday. Once you get a sense of the conversations happening within these groups, you can start to prep for your own participation.
Step 3 – Get your hands on two or three pieces of educational content. This content should not be promotional in nature. Rather, it should help your group members' deal with an issue they are asking about.
This information can be from your company, but it shouldn't directly promote your company. If you don't have it, you might have to create it. Original content is much more effective than recycled or repurposed content you found on the web. Group members appreciate original content.
Step 4 – Get involved in the conversation and post your content as a way to help other members. Make sure your content has a link back to your website. You don't have to copy and paste the entire white paper, just offer a summary of the content in the group and provide a link back to your website. That way, when you offer readers relevant information, they are on your website where they can also find the related product or service solutions you offer.
Step 5 – Create a landing page on your site, designed specifically for this group and this content. By creating a custom landing page to measure the effectiveness of your effort, you'll know how many visitors, how many downloads, how many leads and how many sales opportunities came from this specific marketing tactic. This tracking is critical to future success.
Step 6 – In order for the measurements in step 5 above to have real meaning, you have to benchmark the performance of your website before and after the post. So before you start posting, make sure you know the average number of visitors your website gets on a weekly basis.
Step 7 – Now that you have the groups identified, the content developed and the landing page created, you're ready to go. Get into the group and post your content. Let it run for a week or so and track the results.
How do you know if this is working? First, you have to know the total number of members in each of the groups you post to. This is easy to find out. Each group shows you the total number of members. Multiply that number by 1% and this should be your expectations of the number of new visitors headed to your website.
If you post to three groups and each group has 10,000 members, then you should expect to get 300 new visitors to your site every time you post. Do this weekly and you would be looking at an increase in site traffic of 1,200 visitors. If your site only gets 1,000 visitors a month, you just doubled your traffic in 30 days with this one simple tactic.
Start Today Tip – It really couldn't be easier. Follow the seven steps outlined in this blog and you'll see an increase in website traffic. If you have the right call to action on your website you should see more leads from you site in just 30 days.
Square 2 Marketing – Leading The Reality Marketing Revolution!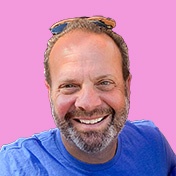 Mike Lieberman, CEO and Chief Revenue Scientist
Mike is the CEO and Chief Revenue Scientist at Square 2. He is passionate about helping people turn their ordinary businesses into businesses people talk about. For more than 25 years, Mike has been working hand-in-hand with CEOs and marketing and sales executives to help them create strategic revenue growth plans, compelling marketing strategies and remarkable sales processes that shorten the sales cycle and increase close rates.