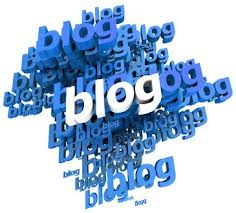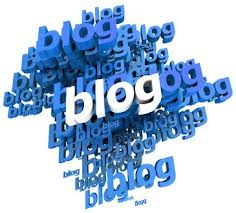 The facts are in: blogging generates leads. HubSpot recently reported that 55% of the companies with active blogs reported getting business directly from their blog. How did they do that?
In reality, blogging adds so many positive features to your marketing that it's no longer possible to ignore blogging as a major marketing tactic.
Here are five ways blogging generates leads for your business.
It helps you get found – The most recent changes to Google rewards websites with the "freshest" content. What this means is you have to add new content to your website on a regular basis. Yes, you could add new pages to your site every week, but it's easier and more organic to add new blog pages to your site every day.
These new pages MUST include your keywords or keyword phrases. If you don't know what your strategic keywords are, then we have to have a longer conversation about marketing strategy because these should be agreed on very early in any marketing effort. Now you are adding new pages that include your keywords and you are moving up in the search rankings.
Blog content can also be leveraged to outside web sources like LinkedIn Groups, Facebook, industry blogs and other web properties where new prospects can find your blog post and easily visit your website, driving up traffic and increasing your chances of getting additional leads.
It helps prospects get comfortable with your company – People in general aren't great at reading every word on your website, especially that corporate lingo on most business websites. But they love reading your blog because the blog is written with a more personal tone. It usually tells a story, it comes with a picture and it feels more authentic. It helps your prospects get comfortable and build trust with your company.
It helps you talk with prospects more frequently – How often do your sales people reach out to prospects? Once every month? Your email marketing is probably once a month too. But if you blog one, two or three times a week, now you are talking to your prospects and customers much more frequently. This helps them get to know, like and trust your business in a very interactive and value-oriented manner.
It adds educational content to your site – Your prospects don't really want to know about the features and benefits of your products or services. They can find that info with the click of a button. What they do want is your help making a sound purchase decision. So if you write your blog correctly, a blog gives your prospects additional educational information and insight into their challenges, their issues, and their decision making process.
It turns lurkers into leads – This is huge. A blog needs to have a Call To Action on it. This encourages and reminds those prospects reading the blog to take the next step. Look at the CTA on this blog post. Get 10 Blog Ideas in 10 Minutes. This should appeal to people considering a blog, but who need a bit more guidance on how to write it, how to implement it and how to optimize it. The CTA continues the conversation.
Start Today Tip – Most websites have a blog these days. What they don't have is frequency. If you don't have a blog, get one set up today. Adding a blog shouldn't cost you any money. Most website platforms support a blogging application. Make sure it's easy to subscribe to your blog. This should be on your home page, but it should also be on every page, on your email signature, and it should be something your sales people are encouraging prospects to subscribe to. Track subscribers weekly and make sure that number is increasing week over week.
Make sure you blog at least once a week, but to really drive results three times a week or more is optimal. This will triple the number of indexed pages, triple the keywords on your site and triple the freshness of your website in Google's eyes.
To deal with the "what do I write about?" question; create a short editorial calendar. This is a list of potential blog topics. Create more than you need, so that when you are looking for topics you have a few to pick from. Then the best advice we could give is…get started. The sooner you start, the sooner you'll see results.
Square 2 Marketing – Leading the Reality Marketing Revolution!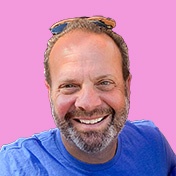 Mike Lieberman, CEO and Chief Revenue Scientist
Mike is the CEO and Chief Revenue Scientist at Square 2. He is passionate about helping people turn their ordinary businesses into businesses people talk about. For more than 25 years, Mike has been working hand-in-hand with CEOs and marketing and sales executives to help them create strategic revenue growth plans, compelling marketing strategies and remarkable sales processes that shorten the sales cycle and increase close rates.