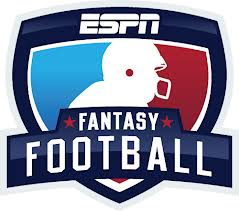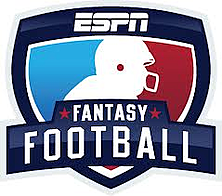 Fantasy football season is in full swing. It's estimated that 47 million people play fantasy football. It's become a big business and it can teach us a thing or two about marketing strategy.
First, you have to draft a team. This is the same as selecting the right set of tactics for your marketing program. Next you have to set your lineup, selecting the right set of inbound tactics from your overall portfolio of marketing options. Finally, you have to measure, track and adjust your players depending on their performance, just like you do with your marketing tactics and metrics.
Here's where it gets fun. Each week you look at who to start, sit or cut. Again, depending on their past performance, future potential and other factors like injuries, you make a weekly decision to help you beat your opponent.
Here is a list of "start, sit or cut" recommendations for your marketing tactics.
Start – These are the tactics that deliver week in and week out. Don't even consider a marketing effort without these "must haves" in your marketing lineup.
Website – By now, hopefully, we should all agree every business needs a website. In 2012, your website needs to be full of educational content and provide content to visitors in context to what they need to make a good purchase decision. This includes a full set of personalized offers that get them comfortable with your company.
Blogging – A blog on your website provides so many advantages in the areas of search engine optimization, lead generation and thought leadership. It has to be a must start every single week. In fact, you really should be considering a blog post two or three times a week, minimum.
Email – Still one of the most efficient ways to reach your prospects and customers. At a penny apiece, this tactic has to be considered a key player for monthly outreach.
Calls to Action – Potentially one of the most underrated tactics, calls to action (CTAs) on your website turns anonymous visitors into leads. If you design these in an eye-catching way and the content is educational, creative CTAs might carry your conversion rate to the goal line in a matter of hours.
Educational Content – Your prospects want help making decisions. You have to give them the information they need. You need to offer educational tip guides, white papers, research studies and interviews that help them feel comfortable buying from you. In conjunction with your CTAs, this educational content is like the fullback for your running back...without it, your performance is limited.
Video – Another must have in the starting lineup. People love watching video. YouTube is a social phenomenon and with video you can improve your search results in days instead of months.
Social Media – Last year's rookie of the year, social media is just too powerful to ignore. With hundreds of millions of prospects spending hours on a wide variety of social media sites you can leverage referrals, content sharing, direct outreach and more with the right social media strategy.
Sourcing Content – Finally, what used to be referred to as offsite SEO, sourcing content to LinkedIn Groups, blogs, email lists and other websites drives new prospects directly to your website.
Sit – These tactics have potential, they just might not be ready for prime time, or maybe they require some special handling before they are inserted into your starting lineup.
Mobile Marketing – It has potential, but it's just not ready for the big game. While there are more and more people accessing websites and content via their smart phones, most marketing professionals haven't quite figured out how to deliver educational content to mobile devices. Stay tuned.
Remarketing – This tactic keeps track of the websites you visit and continues to serve up relevant web ads while you roam around the web. The technology has potential, but it's still, at it's core, interruptive advertising. Until inbound marketers learn how adjust this outbound tactic with an inbound approach, you should hold off on adding this tactic to your starting lineup.
Web Banner Ads – The real challenge for this tactic is getting the website companies to consider a pay-per-lead pricing model instead of the traditional pay-per-impression model that was carried over from the days of print. Until that comes along, keep this tactic on the bench.
Pay Per Click – This used to be a starting tactic, but now it's just a bench player for us. More and more people are driving up the cost and more and more searchers are ignoring paid search. Knowing Google, it's just a matter of time before they change the game again, so wait and see before you move PPC into your marketing program.
Cut – These tactics are never going to perform like they used to. They're over the hill. They might have been big players once, but now the game has passed them by. Consider cutting them from your team.
Direct Mail – Do you read any promotional mail you get at home or the office? Enough said.
Cold Calling – How do you feel when you get an unsolicited call in the office from a sales person? Don't you feel great about the company bothering you? Ready to get out your checkbook and start signing? Yeah...didn't think so.
Outdoor Advertising – A recent study suggests that two out of every four driver are texting. If they're not even watching the road, what are the chances that they're seeing your outdoor advertising? Stop it now before you waste another penny.
Traditional SEO – SEO is changing fast because the way people search is shifting. Google is on a mission to keep up with that shift by placing more an more emphasis on social media conversations and less on things like keyword density. Chances are your SEO firm is having a hard time keeping up. Besides, your goal is to get leads, not be number one on Google, remember. Time to put this tactic on hold for a while.
Start Today Tip – Check your marketing lineups. If you are missing one of the "must starts," get that tactic going today. For those we suggested you "sit," if you're running them consider pausing them to evaluate their effectiveness and if you're putting money into those tactics we recommend you cut, stop spending good money after bad and reallocate some of those funds to test a few of the recommended starters above.
Square 2 Marketing – Leading The Reality Marketing Revolution!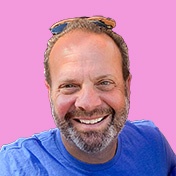 Mike Lieberman, CEO and Chief Revenue Scientist
Mike is the CEO and Chief Revenue Scientist at Square 2. He is passionate about helping people turn their ordinary businesses into businesses people talk about. For more than 25 years, Mike has been working hand-in-hand with CEOs and marketing and sales executives to help them create strategic revenue growth plans, compelling marketing strategies and remarkable sales processes that shorten the sales cycle and increase close rates.