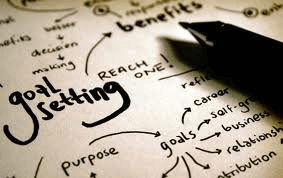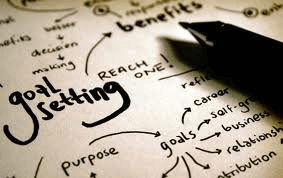 Let me know if any of this sounds familiar: "Marketing is a science and not an art." "Marketing has a defined set of mathematical calculations that you need to consider." "Marketing's only goal is lead generation." If you've been following this blog, then you've heard one or more of those before. These statements, and others like them, have been part of our thought leadership for years. In the new inbound marketing landscape, they are more relevant than ever.
If marketing has only one single purpose -- to generate leads -- then you have to establish a set of goals for lead generation. These goals dictate your marketing tactics and are driven by your overall marketing strategy.
Here is a very practical example.
We have a client who sells safety products to large businesses in a variety of industries. They currently do $30 million in annual revenue and have a goal to increase that to $50 million in the next five years, with a short term revenue goal of $35 million in 2013.
Their average order size is $5,000 but their customers place five or six orders over the course of the year, making the average annual revenue per client $25,000. Their clients typically stay with them for a long time (let's say 10 years), so the lifetime value of each engagement is around $250,000. Some quick math would show you that they currently have around 1,200 active customers ordering products.
To get them to an incremental revenue gain of $5 million in 2013, they are going to need to secure 200 new customers next year.
To create monthly lead goals for this business, we need to understand their current sales/marketing funnel to see how much work we need to do to get them 200 new customers in 2013. We are going to work in reverse.
Their sales team has a 20% close rate, so if we need 200 customers, we are going to need to generate 1,000 leads over the course of the year. To get 1,000 leads, we are going to have to drive 100,000 visitors to this client's website. That's because the typical conversion rate from visitor to lead is around 1%. So, in this example, we now have some lead goals and some monthly marketing metrics.
Lead Goal: 84 leads per month gets us to 1,000 for the year
Traffic Goal: 8,400 visitors per month gets us to 100,000 for the year
Conversion Goal: 1%, industry average
Now it gets interesting. First, let's evaluate their current marketing program and budget. Do they have enough marketing to drive 8,400 visitors to their website? Probably not. What improvements and what additional tactics do we need to add? This is typically where planning comes in. We might have a mismatch between goals and tactics, or we might have underbudgeted based on our goals.
Even more interesting is that 1% conversion rate. We can easily increase that by applying a few inbound marketing tactics like creating educational content, graphic calls to action, and improved messaging on the company website. If we can increase that from 1% to 1.5% now we only need 5,600 visitors to generate the same 84 leads.
This is the type of marketing analysis practiced by inbound marketing agencies. It's this type of marketing you have to start practicing at your company. Every aspect of inbound marketing is tracked, tested and improved day over day, week over week, and month over month until you have an inbound Marketing Machine that systematically cranks out leads for your business.
Start Today Tip – To implement a program like this you need to snap a benchmark for your current business. Here are the data points you need to know about your business. Fill in these boxes with data from your marketing program.

Current monthly traffic to your website

Current leads from your website

Conversion rate (traffic divided by leads)

Number of permission based email addresses

Close rate (total leads divided by total new customers)

Average annual revenue per customer

Average lifetime of a customer
Average lifetime value of a customer (average annual revenue per customer times the

average lifetime of a customer)
After you have these numbers on hand, you'll be able to see where you are today. When you do the calculations from the blog you'll see where you need to go. The difference between today and tomorrow will be made up by your inbound marketing strategy and tactics.
Square 2 Marketing – Leading The Reality Marketing Revolution!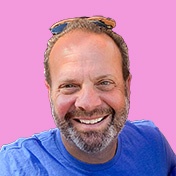 Mike Lieberman, CEO and Chief Revenue Scientist
Mike is the CEO and Chief Revenue Scientist at Square 2. He is passionate about helping people turn their ordinary businesses into businesses people talk about. For more than 25 years, Mike has been working hand-in-hand with CEOs and marketing and sales executives to help them create strategic revenue growth plans, compelling marketing strategies and remarkable sales processes that shorten the sales cycle and increase close rates.