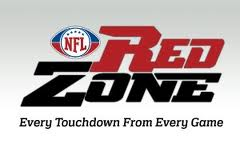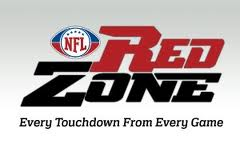 I don't know about you, but at my house, yesterday was like a holiday. Like so many American families, we are huge fans of pro football. But while this timeless game remains unchanged at its core, some things have changed over the years. For instance, I marveled at how the NFL has infused inbound marketing into their program.
Their use of inbound marketing has -- no exaggeration -- changed the way we watch games.
Despite the fact that I am an Eagles fan, we don't watch the Eagles gameday broadcast anymore because we are also fans of fantasy football and all the other 31 teams. So what do we do? Enter the NFL and their product NFL RedZone.
NFL RedZone, produced by NFL Network, whips around every NFL game on Sunday afternoons, delivering the touchdowns and most exciting moments as they happen. When a team goes inside the 20-yard line, fans see the crucial plays live. The channel keeps fans up to date in real time, switching from game to game with live look-ins, highlights and a chance to see key plays.
But the best part is THERE ARE NO COMMERCIALS!
Outbound marketing is out…inbound marketing is in. They literally created a channel that eliminated all the commercials and created a new business model to make money. We pay an extra subscription fee to get access to RedZone and it's money we are happy to spend.
But they didn't stop there. This year they're getting viewers involved with opportunities to Tweet key parts of the broadcast AND WE DID. Now we follow them, are helping them spread the word through social media and are helping them grow an active customer base, ALL BECAUSE WE LOVE THE SERVICE.
This isolated slice of the television experience (I was unable to find out how many subscribers to NFL RedZone exist) is actually the future of TV. There will be more and more commercial-free channels that use a different revenue model and directly involve their viewers in the viewing experience. This is a huge part of where inbound marketing is taking us.
Once this takes off, there will be fewer and fewer traditional advertising opportunities out there. This trend is already evident as those outbound opportunities are already becoming scarcer. Newspapers are going out of business, magazines are getting less and less revenue from advertising and the terrestrial radio industry is being challenged by satellite radio programming.
The ability to pay for exposure is quickly evaporating and the faster your business embraces inbound marketing, the sooner you'll get ahead in the game. When you embrace the new marketing strategies and tactics that deliver real value to your target prospects, your business increases its ability to get found, get leads and drive sales. The reason is simple: Buyer behavior is changing fast and consumers don't want to be bothered with interruptive, oubound advertising anymore. Click here to learn more about the new buyer behavior in our book, Fire Your Sales Team Today!
Start Today Tip – Consider your traditional outbound marketing budget. What are you currently spending on print ads, direct mail, impression based advertising, trade shows and/or cold calling? If you are calculating return on investment from this collection of tactics and you're not seeting any positive return, a similar investment in inbound marketing tactics can deliver an 10x improvement. That's right, either reduce your expenses and continue getting the same results or repurpose a similar investment and increase the number of leads generated by a factor of 10. It's your call.
Square 2 Marketing – Leading The Marketing Revolution!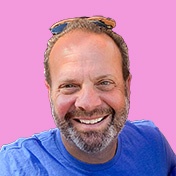 Mike Lieberman, CEO and Chief Revenue Scientist
Mike is the CEO and Chief Revenue Scientist at Square 2. He is passionate about helping people turn their ordinary businesses into businesses people talk about. For more than 25 years, Mike has been working hand-in-hand with CEOs and marketing and sales executives to help them create strategic revenue growth plans, compelling marketing strategies and remarkable sales processes that shorten the sales cycle and increase close rates.