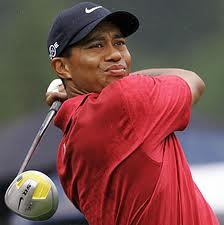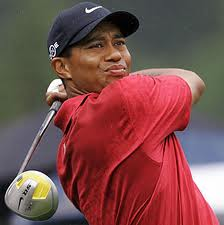 Tiger Woods is one of the greatest golfers of all time. Woods has won 74 official PGA Tour events, second only to Sam Snead, and one ahead of Jack Nicklaus with 73 wins. Woods has won 14 majors, second all time behind Jack Nicklaus. Woods has the lowest career scoring average in PGA Tour history and he has amassed the most career earnings of any player in PGA Tour history.
But did you know Tiger Woods credits some of his success to his knowledge of inbound marketing?
Take a look.
Strategy before Tactics – Before every practice session, practice round, tournament and even each individual shot, Tiger has a plan. That plan guides his actions and helps him make decisions that pull toward a successful outcome. Without a plan, each individual shot becomes less significant in helping him reach his goals. But with a plan there is a compounding effect that contributes to his success.
The same holds true for your inbound marketing efforts. Without a plan, it's just a series of disconnected tactics; build this landing page, add a new call to action (CTA), create educational content. But when these separate tactics are part of a larger plan, they each increase in value, supporting each other in an orchestrated way. Marketing strategy is a requirement when practicing any aspect of inbound marketing. In fact, having a strategy improves the performance of your inbound marketing program by a factor of ten (10). That's right: a factor of 10! That means ten times the website traffic and ten times the leads.
Work with the Best – Tiger learned early on that he needed to be working with the best in his industry; the best coaches, equipment and management team. If you want to be the best you have to work with the best, learn from the best and share experiences with the best.
Inbound marketing is no different. For most of you, it's new. To cut the learning curve and prevent you from making mistakes, consider working with someone who's done it before. Someone who can teach you what works and what doesn't. Inbound marketing experts show you the shortcuts and make sure you have best practices built into your marketing program from the start. Once you learn good inbound marketing habits, the entire process gets much, much easier.
Practice, Practice and more Practice – Nothing worth doing is ever easy. Tiger Woods didn't wake up one day as the best golfer in the history of the game. He worked hard to achieve that leve of performancel. He practiced every single day, hours each day. He practices after every single tournament, working on those aspects of his game that need improvement.
Learning inbound marketing and implementing inbound marketing at your company isn't going to be easy either. It's going to take time, energy, and hard work. You are going to have to change some habits that have been ingrained into your thinking. You are going to have to use new tools, create new types of content, practice new marketing tactics and look at marketing from a different perspective. The more you do it, the better you are going to be and the more leads your business will get from it.
Tracking and Testing – You don't get to be as good as Tiger Woods without measuring your performance. Yes, it's easy to measure tour wins and earnings, but Tiger measures everything. More importantly, he establishes performance gains as goals and then works towards attaining those goals. Key metrics like greens in regulation, fairways hit, average putts per hole and more are just a few of the key performance metrics that he looks at weekly.
Inbound marketing and the tools that support inbound marketing provide you, as the business owner or marketing professional, the metrics you need to track performance of your marketing programs and more importantly each individual inbound marketing tactic.
Now you can see which CTA (call to action) is performing and which landing page is getting the most conversions. You can see where your traffic is coming from in real time and make adjustments daily to improve website traffic from organic search, referral links, social media, email marketing and more. If you're reviewing the performance of your marketing program every day and making subtle adjustments; how can it NOT improve?
Take a tip from Tiger Woods and start thinking about your marketing from an inbound marketing perspective.
Start Today Tip – If you are new to inbound marketing, then it makes sense to start with an audit of your current marketing activities. Which ones are inbound and which ones are more traditional outbound? Consider pausing all the outbound while you ramp up a few inbound marketing tactics. This will allow you to shift some money from outbound to inbound without increasing your marketing budget. You have a marketing budget right? Take a few baby steps with inbound marketing, especially if you are skeptical or nervous. But take the steps anyway. You will see results quickly and those results will come at a much lower cost than your old, outdated outbound marketing tactics.
Square 2 Marketing - Leading The Reality Marketing Revolution!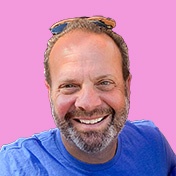 Mike Lieberman, CEO and Chief Revenue Scientist
Mike is the CEO and Chief Revenue Scientist at Square 2. He is passionate about helping people turn their ordinary businesses into businesses people talk about. For more than 25 years, Mike has been working hand-in-hand with CEOs and marketing and sales executives to help them create strategic revenue growth plans, compelling marketing strategies and remarkable sales processes that shorten the sales cycle and increase close rates.